JL Dutaut meets a CEO who was a trailblazer for school cooperation and could be leading the way towards a new status quo for university engagement with the sector  
The government's education vision has often placed it at odds with universities. The ITT market review getting under way and the DfE's plans for an Institute of Teaching are just the latest volley in what many academics see as a decade-long onslaught.
The early careers framework, the core content framework, new teaching school hubs and a new suite of national professional qualifications add up to the wholesale disruption of higher education's relationship with schools and the teaching profession.
But a new type of relationship has been developing in the wings in the form of university academy trusts. Somewhat ironically, the government's new push towards mass academisation could open the door to more. So far, there are only nine. (The University of Birmingham has got in on the game but only runs a single academy trust, at the time of writing.) And their history is already chequered. Chester University Academies Trust, for example, had to be wound down, with seven of its schools rebrokered. This followed a critical Ofsted in 2017 and a £3 million deficit, which meant that it was no longer financial sustainable.
When it comes to league tables, it's fair to say university-sponsored academy trusts' performance is, at best, average. Brighton, Chester and Wolverhampton universities' MATs significantly underperformed in the last round of secondary performance tables (registering -0.53, -0.58 and -0.65 for Progress 8 respectively).
But there are exceptions. NOVA Education Trust, led by Nottingham University, scored 0.43 in 2019's Progress 8 figures. And league tables are a blunt instrument in any case. They don't tell us the journey MATs or their schools are on, or anything about their catchments and contexts. They say nothing of the quality of school improvement the trusts provide, or of the school environments being fostered.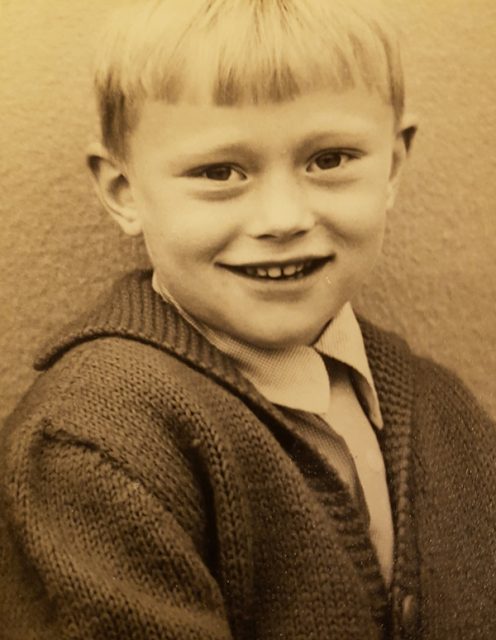 Search the MAT league table, and you'll find no evidence Staffordshire University Academies Trust (SUAT) even exists. Thirteen of its 20 schools are so newly academised that their performance had not yet been measured before the pandemic put a halt to the practice.
But its CEO, Keith Hollins, is confident the trust is on track to impress. The MAT was set up in 2011 with only one struggling secondary school. In 2014, two further schools were added – both primaries in 'special measures' – before Hollins was appointed as the trust's first CEO, in 2015.
In six years under his leadership, the trust has taken on 17 schools. "It's got nothing to do with me," Hollins throws in as he takes me through the SUAT timeline – not as false modesty, but as a genuine testament to his commitment to a cooperative ethos that has defined his career.
He's equally keen to emphasise that the expansion isn't a tale of hostile takeovers. "Sixteen of the 17 schools who have joined us actually approached us. The 17th is a sponsored school. We haven't actually approached a single school."
So what's the appeal? What are schools getting for the five per cent top-slice they accept as part of joining the trust? Well, for all his modesty, the trust has a CEO with a wealth of experience and a career-long dedication to partnership working that predates the MAT model.
We make no changes other than supporting people better
In 2009, he founded the South Moorlands Learning Community, a partnership of the six schools in the pyramid of The Cheadle Academy where he was headteacher and executive principle. While executive principal of three secondary schools in Leek, he oversaw the formation of a hard federation between them and also founded and chaired the Leek Education Partnership, which saw 20 local schools working together rather than competing.
He also holds an impressive record of school turnaround. He's been a head, an interim executive and chair, and a National Leader of Education. In each role, he's taken schools out of Ofsted 'requires improvement' and 'special measures' categories at pace.
A quick glance at his CV does leave one wondering how he manages to fit in his motorcycle hobby, seeing his two children – both successful young adults – or walking his three working dogs. His wife is also a former headteacher and now part of the SUAT executive team (which he is keen to tell me happened without his involvement and with the DfE's approval!).
He's clearly a master plate-spinner, but this son of a miner-turned-health service engineer, and a milliner without school qualifications, is pretty far from the stereotypical image of the brash CEO/super-head. Speaking of the cooperative trust of schools he led in Leek, he says: "The governors' view there, and my view now, and our trust's view, is that individuals can have a big impact on an institution, but we all believe what you leave behind is the vision and values."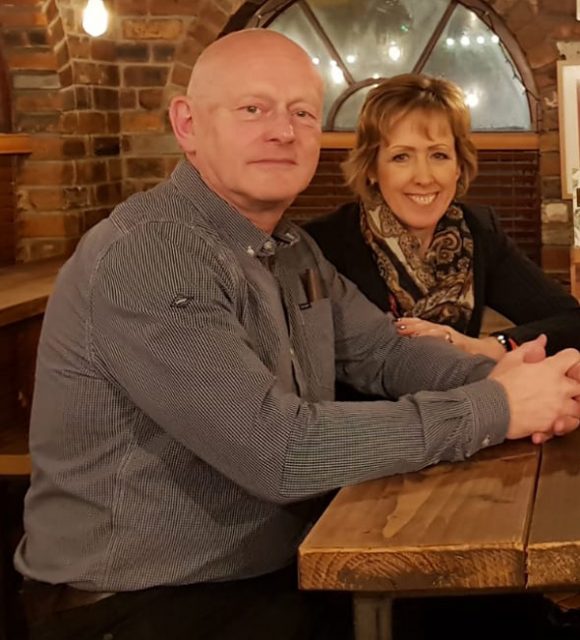 And what does that look like in practice? "We're a big believer in trust and honesty and openness," he tells me. "Any school that's joined us in a period of challenge, what we haven't done is 'root and branch', remove the senior leadership team and the governors… We don't make any changes other than supporting people better."
That focus on shared principles and a supportive environment wasn't just a formative influence on Hollins' leadership career because of his early involvement with the cooperative trust. In fact, having played a foundational role in formulating that trust's articles of association, his influence on them is as great as theirs on him, though he'd deny it.
What Hollins freely admits is that the model heavily influences how SUAT operates. Covid has drastically reduced his mileage, he tells me, but in normal times he makes a point of visiting every school in the trust on a regular basis. He's confident – and Ofsted results confirm – that the trust's schools are in a good place.
And a lot of that is down to the university's role in the trust's workings. "We have their name but the university doesn't at all interfere in any way, shape or form," Hollins tells me frankly. "There's been no pressure in that the university is not worried about reputational damage to them."
The university doesn't interfere in any way, shape or form
In essence, they are a supportive partner. From university expert support to tender for the revamp of the trust's 21 websites to subsidised Masters in Education courses for SUAT staff, and from a steady supply of newly qualified teachers to free access to the premises for their annual conference, it's clear their support brings massive benefits. And there's untapped potential for much more. "This year in particular they've really gone to town on making sure all their staff (and they've got thousands) are even more aware of SUAT."
Hollins adds the university makes "very little money out of it and anything they do has to be at cost anyway. They make a loss on the MA." But he says there is a promotional aspect, adding: "The only compulsion is that we ask schools to put our logo on the sign at the entrance."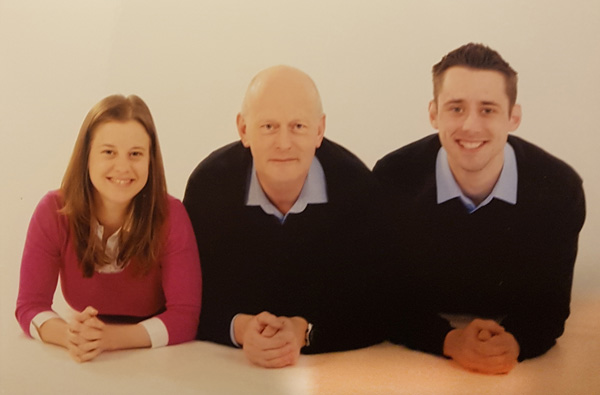 If that's promotional, it's quite a long game for the university to be playing. But what it does in spades is encourage local talent to remain local. "A big majority of their students come from within an hour or so of the university itself. So in contributing to improvements in primary and secondary schools in Staffordshire, they're doing what they say they want to do, and that is to contribute to the raising of living standards in the area."
Hollins was ahead of the game on school partnerships. Could he be repeating his trailblazing here?
The government has oft repeated its Northern Powerhouse promise and stated its commitment to close regional gaps by tailoring education offer to local job markets. The focus of that policy drive is usually vocational providers, but if SUAT's model proves it can deliver post-pandemic, it could be a game changer.
And wouldn't that be a turnout for the relationship between the DfE and universities?