The government has been accused of being "surprisingly unconcerned" about whether Edenred, its £425 million free school meals voucher supplier, profited "at taxpayers' expense", a committee of MPs has said.
A Public Accounts Committee (PAC) report found the Department for Education "missed opportunities" to save taxpayer cash by failing to renegotiate the terms of its contract with Edenred when the scheme was extended. 
But the French firm said this week it "rejects entirely" any suggestion of profiteering.
The DfE came under fire last year for awarding the contract to Edenred without an open tender. The scheme was beset with technical issues in its first few months as parents faced lengthy waits and schools had problems accessing the order website.
Meg Hillier, PAC chair, said, "Despite the contract with Edenred growing more than five-fold, there was no discussion about tendering the contract, or even renegotiating it."
The original Edenred contract lasted from March 28 to April 26, but was subsequently extended to June 24 and then August 31. As a result of the two extensions, the value of the contract increased from £78 million to £425 million.
But it emerged last year that the DfE did not seek to renegotiate the terms of the contract before it was extended.
DfE 'content' with profit made by Edenred
DfE permanent secretary Susan Acland-Hood admitted during a PAC hearing last December that "if we had our time again, it is certainly something we should have looked at, although the contract was continuing to improve". 
But Hillier said: "Whether it's getting life-saving equipment to frontline workers or food to hungry kids in poorer families, government's failure to learn from its repeated contracting mistakes, over and over, large and small, is costing this nation too dear."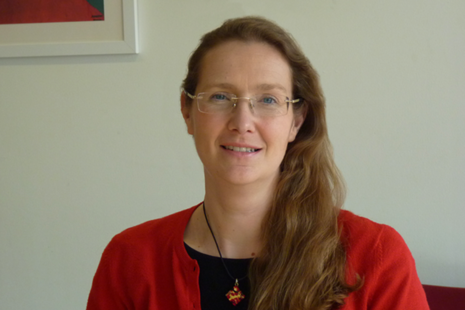 In a subsequent letter to Hillier, dated January 13, Acland-Hood claimed it wasn't possible to get a better deal.
"We were not advised to seek to negotiate the contract at any point," she wrote, adding that the "uncertain duration" and "bespoke nature" of the contract framework meant "it was not possible to secure improved terms and extended delivery within the timescales available".  
She added the DfE had seen the level of profit made by Edenred through this contract and was "content it is reasonable". 
But the PAC report questioned why the DfE did not check on the firm's income and costs "until after the scheme", adding it has "provided no figures or explanation of any kind to back up that judgment".
Report findings 'add insult to injury'
The report recommended the DfE strengthen its commercial skills by taking advice from the Crown Commercial Service.
It should also "take opportunities to renegotiate terms when it changes or extends contracts".  
Geoff Barton, general secretary of the Association of School and College Leaders, said it "adds insult to injury to see the damning conclusion of this report that the DfE apparently missed potential opportunities to renegotiate the contract and reduce costs" – particularly when it "constantly lectures" schools about efficiency savings.  
Edenred was contracted again to run the voucher scheme following the decision to partially close schools in early January. However, the scheme did not relaunch until January 18, almost two weeks after schools shut.
The DfE did not respond to a request for comment on whether the contract was again awarded without an open tender.
An Edenred spokesperson said the firm "rejects entirely" any suggestion of profiteering, adding it has handed back one per cent of the contract value to the government in rebates since the beginning of the scheme. "This means the taxpayer paid less than the total value of vouchers distributed to families." 
They added that Edenred "delivered a programme which has provided vital support for families through the pandemic and value for money for the DfE" and the recent relaunch has "attracted consistently high satisfaction ratings from parents and schools".
Just 92 schools reimbursed for using other schemes
About one-fifth of schools used their own catering arrangements instead of national vouchers – but only 92 have been reimbursed for costs.
 The Department for Education promised in April last year that schools using their own set-ups, instead of the Edenred-run national voucher scheme, would have their costs reimbursed. National vouchers were paid for by the government.
However, schools had to meet certain criteria to apply for the "exceptional costs" fund, including having to use up their reserves first. It was also capped at £75,000 for the largest schools.
 Susan Acland-Hood, permanent secretary at the DfE, said 135 schools submitted applications relating to free school meals, with just 92 "validated and paid in full". The majority of the others were advised to "request a portion of the funds in the second claims window".
This represents a tiny amount of the around 22 per cent of schools using their own catering arrangements rather than national vouchers.
Acland-Hood confirmed last month no such conditions will be attached in this lockdown to claim back cash, although schools still need a "decent audit trail".