The straight-talking chief executive at Cornwall Education Learning Trust opens up about two years as a regional schools commissioner and sitting behind the closed doors of headteacher board meetings.
Lisa Mannall does not scream 'civil servant'. But, for two years up until 2019, that's what she was: one of eight regional schools commissioners tasked with overseeing school interventions to approving trust takeovers in their oddly shaped patches (London, for instance, is split between three RSCs).
The job description has grown and then shrunk since the posts were announced by then education secretary Michael Gove in 2014, but one thing that has stuck is the accusation they are opaque (important decisions taken about the future of schools are made behind the closed doors of headteacher board meetings, for instance).
That just doesn't seem to fit with Mannall. At one point we discuss a more accurate description for her than "blunt", and ponder "forthright". It is better: she's not cutting, but she does finish the interview grinning that she'd better read the final article "with her hard hat on". This is someone who's received emails with new ideas from civil servants and replied with "no". "What is the point of writing lots and lots of words? If it's not going to work, just say that, clearly."
It hints to why Mannall left the role as RSC for the south west after just a couple of years to become chief executive at Cornwall Education Learning Trust. She actually lasted longer than her predecessors Sir David Carter, who went on to become national schools commissioner, and Rebecca Clark, who also joined an academy trust.
The churn of RSCs leaving for a top job in the academy sector they were tasked with overseeing has been decried as a "revolving door". (Mannall agrees a "cooling off" period between any such moves is a good idea in principle, only pondering how she would pay her mortgage in the meantime.)
But for Mannall, the RSC job had changed from one encompassing school support and improvement, to just a regulatory role.  And there were frustrations, too. "The civil servants in the regional teams were amazing, but those in Sanctuary Buildings have a disconnect with schools," she added. Not wanting to become disconnected herself, she returned to school leadership.
Born into a "tight-knit" family of fish wholesalers for Billingsgate Market in London, Mannall describes a happy childhood in which she was "mostly in jodhpurs" because her grandfather kept racehorses in Essex, and she passed through school with relative ease.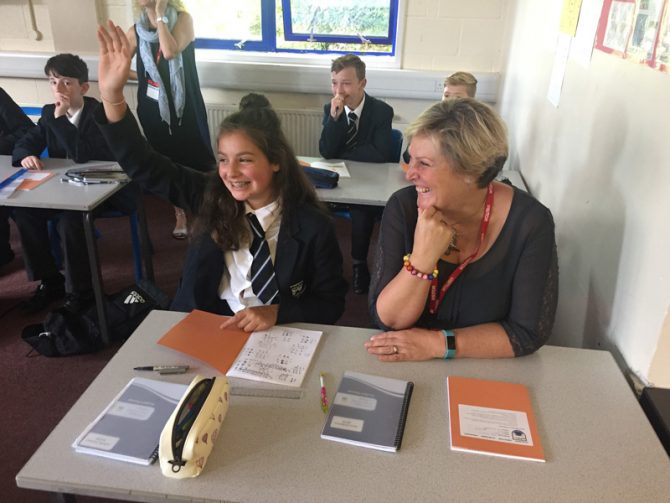 By 18 she wanted to go to university. "But Mum was convinced that if I went, I'd be a drug addict by Christmas," she laughs. Instead, her parents persuaded her to stay at home and by 25 she was working in insurance, not enjoying it, and was a single parent.
The sort of no-nonsense, mustn't-complain attitude Mannall emanates now must have been in evidence back then, because she got into Middlesex University, juggling an English degree with parenting and working as cabin crew at Luton Airport. She recalls a powerful moment after dropping her daughter off at pre-school. "As I drove away I thought, what sort of role model do you want to be for her? I knew I wanted to be a teacher."
Mannall quickly rose up the ranks. By 35 she was interviewing for a deputy head job, heavily pregnant. She got it. "That was a big risk for them, and very impressive of them to give it me," she says. It seems to reflect just as impressively on Mannall though, too.
'Nothing devious going on'
By the time Gove was announcing his new RSCs, Mannall was heading an infant school in Newquay, which she had taken from 'requires improvement' to 'outstanding' in eight terms. "Bizarrely, I was in the criteria" to join a headteacher board, she chuckles. The boards have eight members: four elected by local academy leaders, as Mannall was, two appointed by the RSC and two "co-opted" with DfE approval. She still has the election card with her name on it.
So, what's it like to be behind those closed doors of a headteacher board meeting?
"In all my professional life, it was my steepest learning curve. I didn't know the whole of the south west, I'd never worked in a secondary school. And, of course, I had no understanding of the civil service," says Mannall.
She gives the idea that they are murky, unaccountable bodies short shrift. "I think people think there's far more dark arts going on in headteacher boards than there really are. In the minutes you can't put, and then so-and-so said, 'don't let them do that, they're not very good', you can only put the outcome of a decision. I understand why people don't think they're very transparent, but there's nothing especially devious going on.
"No one person, such as RSCs, can have all the intelligence about a local area. The headteacher board is meant to have a spread of expertise from all the sectors, so things don't get skewed."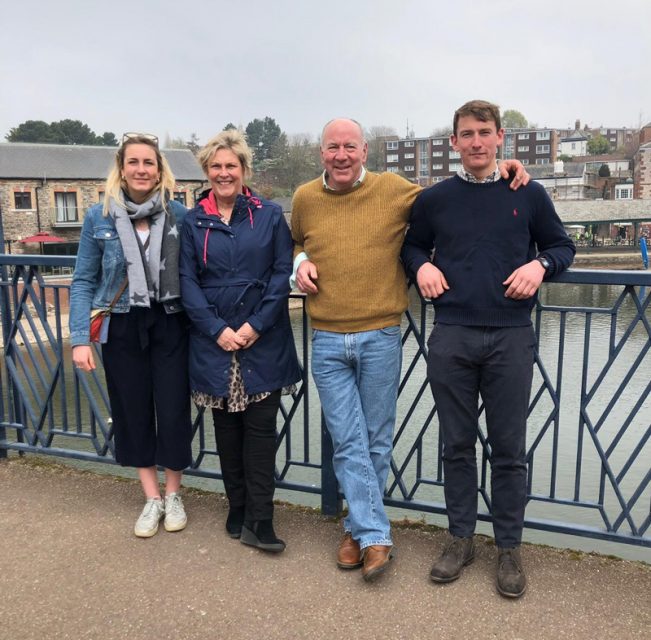 It was occasionally an anxious business. "There were times when I probably felt nervous about the decisions we were making. I could always understand why we had to make them, but sometimes we were unpicking those early decisions afterwards. But you can't predict failure four or five years in advance."
Mannall particularly learnt from watching Carter. She recalls his advice around a school wanting to take over a pre-school. "David went back to the civil servant and said, 'what do the parents want? If they think it's a good idea, that will be the decision'. He put the children first."
'Many RSCs not from school leadership'
But Mannall believes both her predecessors were effective because they had proven school leadership backgrounds. By the time she was appointed an RSC in 2017, she had been both a chief executive and executive principal. But she warns: "Many RSCs now don't come from a school leadership background."
In another shift in the role, as the school leader RSCs left to go back into schools, they were mostly replaced by people working for councils or already in government roles.
That's now evident at the top, too, as Carter has been replaced by Dominic Herrington, a former consultant at Capgemini Consulting who has been a senior civil servant since 2006.
Mannall pulls no punches in saying there is now a void for that school voice in the civil service. "We're missing someone who stands up and fights for us. Sir David Carter felt like the leader. We've got the unions, but we're not all in the same union and they don't all get on. It feels like that's missing."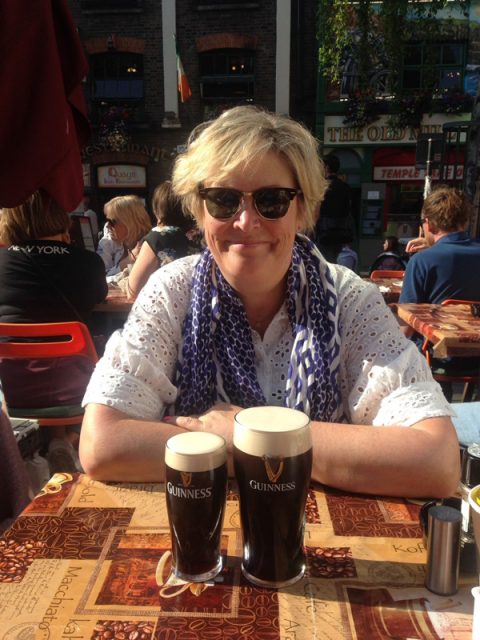 She also talks fondly of former academies minister Lord Agnew, who she said was "really good. He was really strong at governance. Everything he did bring in was to prevent failure. My highlight was once a month when we'd be led in there like school children, and he'd know everything."
Everything Agnew did bring in was to prevent failure
Going back to the lack of a school voice, Mannall adds this is why headteacher boards are more important than ever. "I think they're a really good part of the system – they're there to challenge and inform." But just how informed? RSCs were given expanded intervention powers in 2015, but complaints over them operating as a "shadow Ofsted" led to this being scrapped in 2018. Instead, RSCs would only be put into action when schools had been told they were failing by Ofsted.
Yet Mannall says this had the side effect of blindfolding the board and RSCs. "I do understand why schools felt they were being held to account by too many people. But at the same time, all the school improvement part was taken out. I felt less able to get the information I needed. And it was really hard to stand back and await failure."
One wonders whether some of the most robust voices, such as hers, have left the regional schools commissioner offices and headteacher boards. "Sometimes my forthright manner wasn't always conducive to working with the department." Perhaps we should cheer what some RSCs had been quietly getting up to a little more – and worry what their exits might mean.