Given newspaper headlines about militant union bosses plotting against ministers' plans over the past year, it is perhaps surprising that the president of the generally anti-selection National Education Union is the headteacher of a boys' grammar school.
But Dr Robin Bevan, who has found himself having to help lead the country's largest education union at the same time as running Southend High School for Boys, is far from your stereotypical old-fashioned leader of a stuffy selective school.
If you see something that is not right, unjust, inappropriate – don't complain about it, do something about it
Within the first 20 minutes of our Zoom interview, he's already quoted Marx and described how a family tradition of trade unionism (his father and grandfather were both presidents) shaped his desire to change things for the better.
"The way I was brought up was very simple. If you see something that is not right, unjust, inappropriate – don't complain about it, do something about it," he says. "You speak truth to power. And you do so to the best of your ability according to, you know, each according to their ability to each according to their need."
The youngest of four children, Bevan was born in Tonbridge, Kent. Like many of their generation, his parents were "strict in expectations, but very liberal in terms of going out to play, exploring, disappearing on a bike". He remains an obsessive cyclist to this day.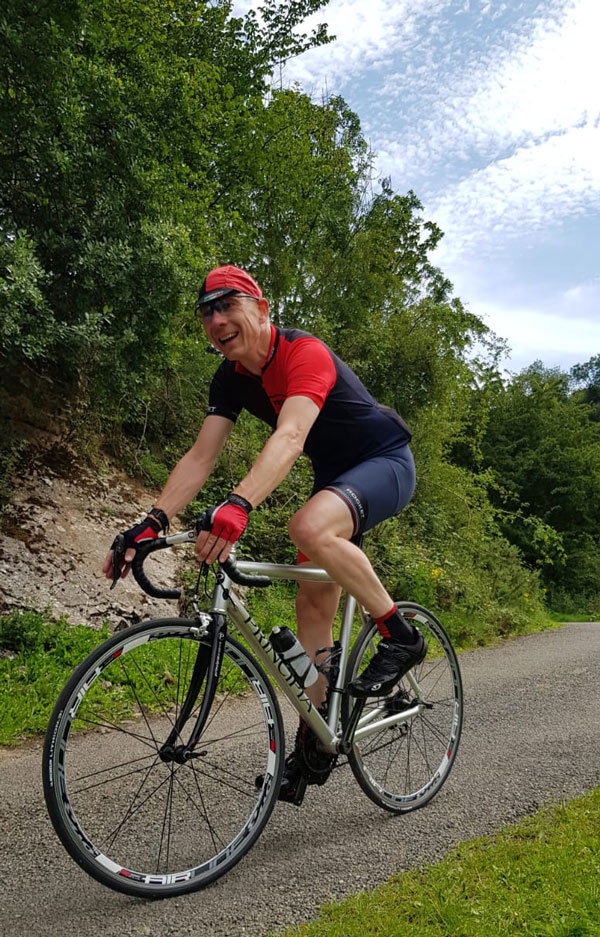 He attended the selective Judd School, and then read maths at Oxford, staying on for what would be his first Master's degree.
Bevan hated his first job in computer programming. But his love of maths and his experience volunteering with youth organisations led him into teaching.
During his PGCE at Nottingham, Bevan's placement was supposed to be in a nearby affluent school.
He resisted, and went to Sutton Centre, a school in the mining community of Sutton-in-Ashfield.
He describes a "fascinating model" at the school, which had no uniform and where pupils referred to teachers by their first names and had two lessons a day.
'I would have year 9 for the whole morning'
"I can remember having a year 9 maths class, and I would have them for the whole morning. And just working on how you do that, how you structure it, how you do your behaviour side of things. It was extraordinary."
His first job after teacher training was in a north London comprehensive school, where he discovered a skill for teaching "either end of the ability range".
That revelation led him to more selective environments, and he ended up a head of maths in Essex while studying for his second Master's – in education – at Cambridge.
Bevan stayed in the south-east. He started his headship at Southend High School for Boys 14 years ago.
Before that, he was a deputy head at King Edward VI Grammar School in Chelmsford, during which time he also did a PhD exploring aspects of screen-based learning.
The irony is not lost on him that less than two decades later, the practice has become a global way of life.
"We were just interested in whether it had classroom application," he says. "I don't think it would ever have crossed my mind that would be something you would systematically be doing remotely."
Union involvement came early
Bevan's involvement in the trade union movement started early in his career. He joined the Association of Teachers and Lecturers as a student, and became a rep "because I saw colleagues who were not being treated fairly".
During his time in the ATL, Bevan argued vociferously for greater professional unity. He campaigned for support staff and leaders to be admitted and became the first headteacher to sit on the union's national executive.
He then advocated for the ATL's merger with the National Union of Teachers, which eventually happened when the NEU was formed in 2017. He was elected to the presidency before the amalgamation took place.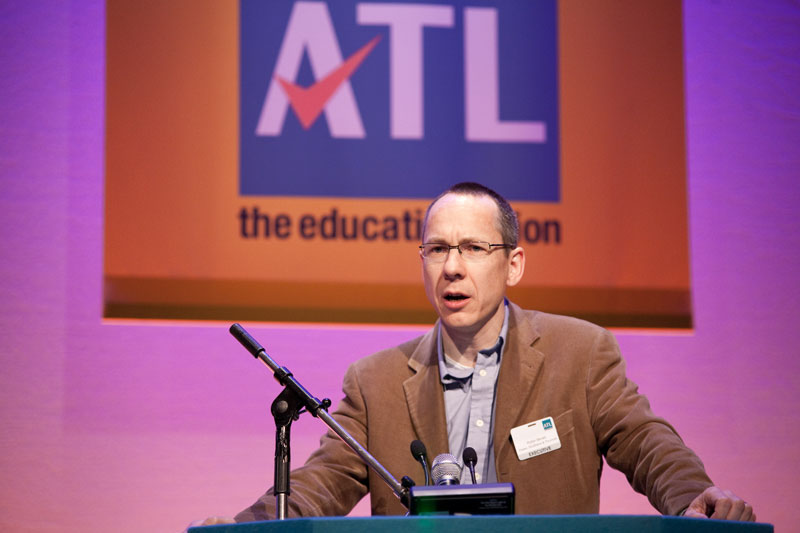 NEU presidents are elected on a three-year cycle, serving as junior vice-president, senior vice-president and then president. The president year is usually sabbatical, but Bevan realised last March that his term, due to begin in September, would not go as planned.
"We were all set in school for it. My deputy is superb. And if it had been a normal school year, I could have stepped back, and she would have been able to oversee most of the leadership management of the school.
"But once we hit March, it was very, very obvious as we went into the first lockdown that there was no way I could walk away and say to a deputy, 'this is your problem'. So I've ended up doing the two jobs."
The crisis over the past year has meant Bevan has "missed out on a lot of the things that I would have expected and looked forward to". He hasn't been able to travel the country meeting members – one of the benefits of the role.
'I'm in the chair, quite literally in the chair in my spare bedroom'
But as unions became more important to their members in guiding them through the pandemic, "the flipside is I've done some things that I would never have believed I would ever do". One example is an NEU Zoom meeting on January 4, the day the government announced partial school closures. The organisation believes it was the biggest trade union meeting ever held.
"At peak, we had over 400,000 people watching a single trade union voluntary meeting, and I'm in the chair, quite literally in the chair in my spare bedroom."
Bevan is still passionate about the need for stronger professional unity. He believes a single education union would better serve the education sector. And he has had an unlikely ally in his campaign for closer collaboration and union membership: Gavin Williamson.
There is absolutely no doubt that the single biggest driver of both union collaboration and of NEU membership has been Gavin Williamson
The education secretary's relationship with unions and the wider profession has soured over the past year. Leaders claim they were not consulted on key decisions. In January, 92 per cent of teachers said Williamson should resign.
"There is absolutely no doubt that the single biggest driver of both union collaboration and of NEU membership has been Gavin Williamson," Bevan tells me.
He believes the education secretary chose to "operate effectively as a command-control, hero-type leader, when he has neither the expertise nor the insight to do it".
This in turn led to a "whole series of frankly ridiculous decisions" which have undermined his authority.
"I'm not sure that Gavin Williamson has a sense of what our vision for our education system is beyond the end of next week. His event horizon is a real barrier to his own understanding and his leadership."
The NEU has also faced its share of criticism during the pandemic. It was accused of hampering remote education last year after it issued guidance warning teachers against using livestream technology from home, with concerns around teachers' online safety.
The union also raised significant concerns about the return of pupils last June and September, and in January this year advised members to exercise their right "not to be subjected to any detriment" if they left, or refused to return to work because they believed it was dangerous.
NEU's position 'misrepresented'
But Bevan believes the NEU's position on several issues has been misrepresented in the media.
"There have been stories in the national press that said the union opposed live lessons. We never did. There have been stories saying that schools shouldn't reopen, according to the NEU, until child poverty has been eradicated.
"We quite rightly put into our ten-point recovery plan the need to address structural disadvantage and poverty. But we didn't say, you know, you can't reopen the schools until it has been done."
The NEU and its predecessor unions have been no fans of academic selection, and Bevan admits some people are "surprised and almost intrigued" to find out that the NEU president is a grammar school head.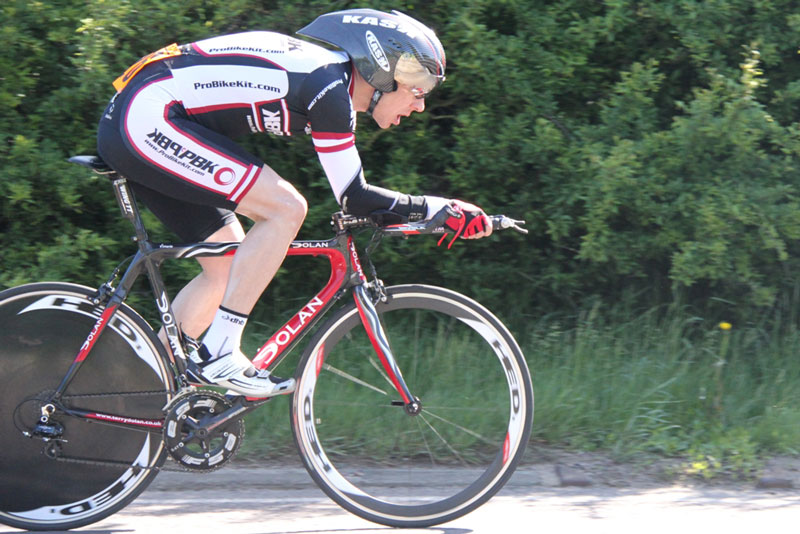 "In an ideal world [grammar schools] probably wouldn't exist," admits Bevan, acknowledging that many of the schools exercise "social selection".
But he doesn't believe that's the case for his school, which is "rooted in the heart of Southend" and with a "significant and rising pupil premium population".
"There is no legitimate justification for state-funded grammar schools unless they are actively involved in social mobility, actively involved in addressing issues of restricted educational attainment from those who come from disadvantaged backgrounds. If that isn't your mission, you shouldn't be doing it."
Bevan points to his passion for cycling as a metaphor for his drive in both his teaching career and trade union achievements. He cycles the ten minutes to work, but he also races and has coached riders who have gone on to ride for Great Britain.
"When I'm cycling for pleasure between two places, I will choose the route that has the steepest climbs. I love challenge, you know?"