The new chief executive of The Centre for Education and Youth, Joe Hallgarten, is interested in the space for schools to innovate. Here he explains why the think tank stays close to practitioners on the ground
The journey to the Centre for Education and Youth – on an incredibly slow bus that stops every 30 seconds to take in more children and let off more grandparents – is pleasingly far from Westminster. Although we're still in London, there are no shiny buildings around, and actual people seem to live here.
In fact, I am peering into a chicken shop, convinced I've reached the right street number for CfEY. I am no less perplexed when I'm pointed a few doors up, and find myself looking into the galley of a ship. Through the glass doors is the belly of a huge 17th-century boat, its oak sides curving up out of sight, containing the entire ground floor.
It turns out CfEY sits above one of London's best-known education charities: Literacy Pirates, in Hackney. The nautical theme continues beyond the backstairs, as Joe Hallgarten, the new chief executive of CfEY, leads me upwards into a labyrinthine attic world of alternately coloured steps and tiny rooms with names like "The Galley".
We sit down in a room strewn with nets, buoys and a painted mermaid. CfEY, which was founded in 2009, shares the space with Literacy Pirates and works out of a small room next door with a staff of 15 people.
I should call it a "think and action tank", because that is what CfEY calls itself. It's a bit of a mouthful, but given the very communal neighbourhood outside the window, and the fact they're cohabiting with a hands-on education charity, they do at least seem to be living out their principles.
The strapline fitted its founder, the irrepressibly energetic Loic Menzies, who was inextricable from CfEY's identity for years: until the pandemic, the organisation was called LKMco, after his initials. A former teacher and youth worker, author and researcher, the combination of practice and policy in CfEY was Menzies' experience writ large.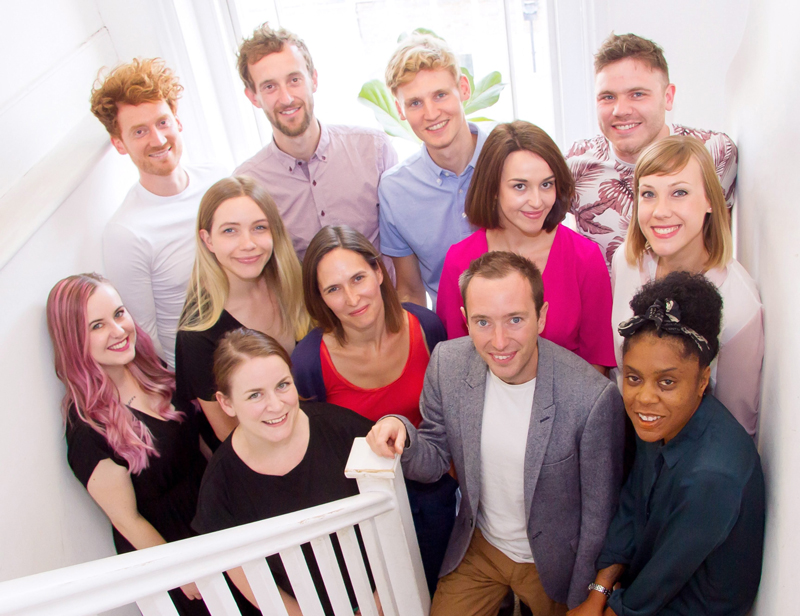 The think tank does everything from produce reports (its latest national media coverage was on the learning barriers facing pupils in maths) to evaluate programmes run by schools and charities, and even deliver continuous professional development. Hallgarten has big boots to fill.
Luckily, he seems just as restlessly energetic as Menzies, and as deeply rooted in practice and policy. He has always worked with young people, first as a teenager teaching bible stories in his synagogue in London, and on outdoor camps when a politics student at Manchester University.
Inequality bothered him: he'd witnessed racist abuse at school and joined a theatre group performing anti-racism plays to primary schools. Here, his mum has influenced him: she was a further education teacher of English for refugees.
Having wanted to be a poet when a child and then a journalist later, Hallgarten says he was taken down an academic, rather than creative, path at school, somewhat to his regret. After university he studied a primary PGCE in Bradford, then taught for a year in Manchester and four years in London.
"I loved so much of it. It helped me understand the world better – just meeting and connecting, especially with parents with an incredible variety of needs and talents."
Only when literacy hour was introduced in 1998 by New Labour did Hallgarten leave the classroom. "I really loved the autonomy and responsibility of teaching," he says. "But some of it was becoming too prescriptive, and the space for more exploratory stuff became diminished."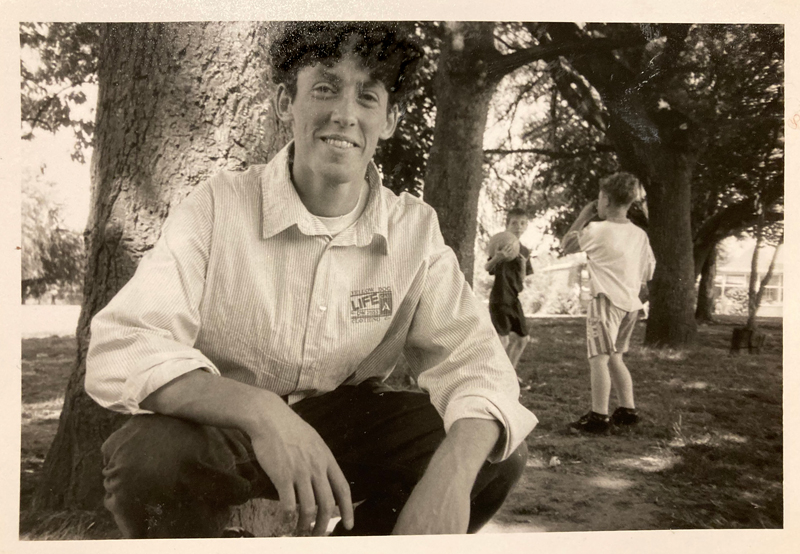 Since then, Hallgarten has spent considerable time thinking about autonomy, the arts and the curriculum in schools. He became an education researcher at the IPPR think tank, and wrote about the burden of accountability and league tables ("I wanted to call it "20,000 league tables under the sea" – you can tell I'm a frustrated journalist", he grins). But he left after "wanting to do something more practical and work directly with schools".
Moving to the RSA's action and research centre, he co-authored a report in 2014, after the "frenetic activity" under Michael Gove, which argued for schools to be left alone to get creative. The report, called Schools with Soul, notes: "Despite an apparent increase in school autonomy over the last few decades […] it has been increasingly difficult for schools to think about anything other than short-term gains to short-term outcomes."
He puts his thinking like this. "The government wanted schools to be more autonomous and the mission had been lost — and continues to be lost." The problem is that "governments have always been confused about whether autonomy is a reward for success, or a route to success."
Whereas autonomy was the buzzword in 2010, now it is "collaboration", notes Hallgarten. English governments are never quite clear just how much freedom they want schools to have, it seems.
The national curriculum should not be everything a school does
An area in which space to innovate has been squeezed out is the curriculum, continues Hallgarten. "There should be a national curriculum, of course there should. But every single government from the moment the national curriculum was introduced in 1988 has said the national curriculum should not be everything a school does."
Lord Kenneth Baker believed it should be about 40 per cent of what a school does, Gove believed about 50 per cent, according to Hallgarten. "Right now, we're probably at about 100 per cent," he says, including in academies which aren't obliged to follow the national curriculum. Schools need to be able to feel they have the space to really innovate and explore, far beyond the bounds of a national-curriculum-style timetable.
"If I was a primary head, I'd make sure kids did loads of dance, for instance, and I would teach drawing in the same way we teach handwriting, in a systematic way." Hallgarten emphasises he doesn't believe all schools should do this, only that space to innovate is tight, particularly for the arts.
"Most primary schools don't have funding for a specialist arts teacher, whereas they will for English and maths. They are missing out on expert pedagogy."
After a brief stint as an advisor to the strategy and innovation unit for the government in 2004, and later to Gordon Brown's strategy unit, Hallgarten moved to a role he says suited him better: as director of learning for Creative Partnerships. The government programme engaged artists with pupils, following Sir Ken Robinson's 1999 report on creative and cultural education. He stayed for seven years.
Today, Hallgarten muses, "my feeling is the government and Ofsted need to do more to be space creators on the curriculum in schools".
The government and Ofsted need to do more to be space creators on the curriculum in schools
Now, Hallgarten is "still in listening and thinking mode" at CfEY, saying he wants to look at whether CfEY can do more evaluation of international education programmes, following global initiatives he worked on for the RSA across Africa and the Middle East.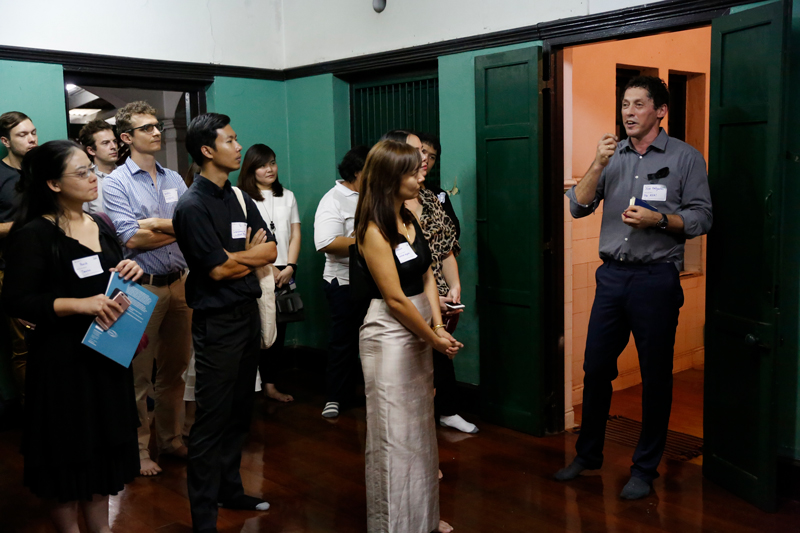 But for the UK, the think tank seems particularly well placed to dig into the grassroots of innovative practice in schools.
Hallgarten makes the point that in the early 2000s, think tanks like the IPPR, RSA and Demos were producing big ideas around education as part of their wider, cross-sector policy work. "But they're quieter on education now, and more education-specific think tanks have bubbled up."
Today's best-known think tanks, like the Education Policy Institute and FFT Education Datalab, focus on data and macro analysis, rather than the more grassroots, case-study-rich work CfEY specialises in.
It means Hallgarten is "interested in CfEY itself as an organisational model, and whether we can work with other education think tanks… Almost everyone here has been a teacher, social worker or youth worker," he continues, and because CfEY helps both charities and schools design and evaluate their programmes, "we're really connected with practitioners in different sectors on the ground."
I've never wanted to choose between practice and policy
From its small, nautical-themed rooms, perhaps CfEY can in its second decade be a complementary contrast to the more data-heavy, purely schools-focused work of bigger think tanks. It just needs to make sure it gets heard.
"I've never really wanted to choose between policy and practice, and between school-focused work and a broader focus on young people," concludes Hallgarten, smiling. "And CfEY doesn't have to make that choice."