Universities will be told to improve their outreach plans and work more closely with schools if they want to charge higher fees under new measures due to be announced today.
Michelle Donelan, the universities minister, will today tell higher education institutions to rewrite their access and participation plans to improve outcomes for poorer students, work more with schools to raise standards and cut "complexity and bureaucracy".
This work will be spearheaded by John Blake, currently head of public affairs at Ark Schools and a former head of education at Policy Exchange, who has been appointed as the new director for fair access and participation at universities regulator the Office for Students.
The government confirmed that universities would need to get their new plans signed off by Blake to be allowed to charge higher fees. The OfS already has powers to limit fees for universities that don't meet certain conditions.
Blake said he was "keen to see further development of partnerships between higher education providers and groups of schools".
Role attracts £130k salary
According to the information pack published when the role was advertised earlier this year, the job attracts an annual salary of £130,000. The appointment is for a four-year term "with the option of this being extended".
The Department for Education said at the time that it was looking for evidence of "strategic and influential leadership", proven communication, negotiation and influencing skills and a "demonstrable commitment to equality of opportunity, real social mobility and the levelling up agenda".
Blake will replace Chris Millward, who is leaving in December.
It will not be the first time that Blake has worked closely with the government. In 2019 he sat on an expert group to oversee the design of new national professional qualifications, and was also appointed to an advisory group on the content of initial teacher training.
This year he was appointed to advise the government's ITT market review.
Unis could provide tutors, DfE suggests
Universities will also be required to set new targets to reduce drop-out rates and improve progression into "high paid, high skilled jobs".
To improve outcomes for poorer students, the government has suggested that universities could run summer schools, support curriculum development, or offer students or lecturers to tutor pupils.
But universities will still be able to set their own targets in their plans, "taking into account their own specific circumstances, challenges and mission".
The government said its reforms would result in a "shift away from working only with those pupils with the potential to go onto university as well as marketing activities that just benefit universities to an approach that improves education attainment".
Universities told to work 'more with schools'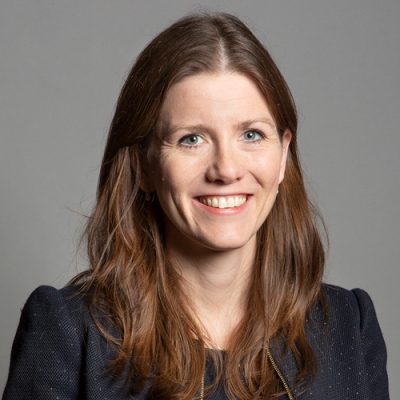 The OfS will ensure new plans from universities focus on working more with schools to improve standards "so students get better qualifications and have more options and can choose the path that is right for them".
Universities will also be told to offer more courses linked to skills and flexible learning such as degree apprenticeships and part-time courses.
They will also be told to cut out out "complexity and bureaucracy from access and participation plans, giving universities more time to focus on disadvantaged learners".
Donelan will say today that universities need to be "making getting on as important as getting in".
"We need to send a message to every disadvantaged young person thinking about higher education that they will have the support through school, college and university to get there and achieve a positive outcome for themselves."
Research finds access 'hugely variable'
It comes as a research report by the Sutton Trust and Institute for Fiscal Studies found that gaps in access are "hugely variable" depending on university selectivity. Low-income students are far less likely to attend "top" universities.
The research, based on a cohort of students now in their mid-30s, also found that the best-performing universities in terms of labour market success admitted few pupils eligible for free school meals.
Universities with the highest free school meals access rates had below-average success.
The average mobility rate – the proportion of students from low-income backgrounds among the top 20 per cent of earners by age 30 – is just 1.3 per cent across all universities.
This is "well below" researchers' benchmark rate of 4.4 per cent, which would grant equal access to university for all income groups.