Two in five headteachers plan to leave the profession early within the next five years, with the most experienced leaders twice as likely to be plotting their exit.
New research found the impact of Covid was the main influence for a quarter of those wanting an early departure, while more than half cited it as a contributing factor.
Heads told Schools Week they were "exhausted" and at risk of "absolute burnout".
Nottingham and Oxford academics Toby Greany, Pat Thomson and Nick Martindale surveyed about 1,500 members of the National Association of Head Teacher (NAHT) and the Association of School and College Leaders (ASCL).
They warned the data presented "significant risks for school and system performance at a time when the system needs more expertise".
A report by the researchers added: "Of course, some leaders might change their mind and decide to stay, whether for financial reasons or because the pressures ease off, but it would seem unwise to assume this."
Winter closures drive 'sea-change' in attitudes
Last December, a TeacherTapp survey found 9 per cent of heads were considering new jobs and 16 per cent retirement, sharp increases on 2019.
But an analysis of job vacancies earlier this year by TeachVac actually showed a 28 per cent decline in headship adverts in January and February.
Professor Greany said: "By the time our survey was conducted in April and May 2021, leaders had been coping with it for well over a year, so were exhausted."
The fiasco over winter school closures had driven a "sea-change in attitudes", he said.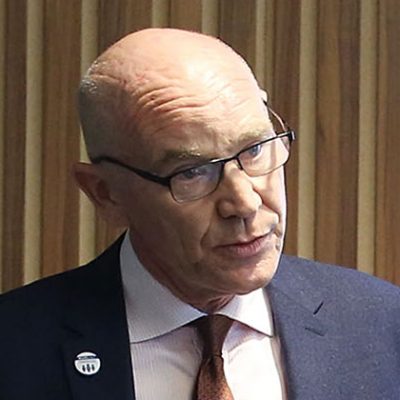 Jules White, head of Tanbridge House School in West Sussex since 2008, announced earlier this year that he will stand down in December, about two years earlier than planned.
He told Schools Week that although the pandemic was not the main factor behind his decision, it had "compounded" issues with workload, accountability and a lack of resources.
"[Covid] made things challenging, but in some ways I've always found the job very challenging. What I'm trying to do is to avoid absolute burnout."
Experienced and primary heads most dissatisfied
Today's research shows the most experienced heads were more than twice as likely to be planning to leave early than their less experienced peers.
Primary leaders were also "significantly" more likely to want to go early (46 per cent compared with 33 per cent).
One anonymous primary head, who is leaving after ten years in post, said covid was the "final nail in the coffin".
"You just think it's not worth it anymore. I've had enough. I want a life, and things aren't going to get better any time soon. In the private sector, I could earn twice as much for half the work."
'I simply can't go on, I'm exhausted'
Another leader told Schools Week they started to become disillusioned about five years ago, but were "able to keep going".
The pandemic had forced their early retirement, three years ahead of schedule and after being "ground down by decisions that do not have the best interests of children or my staff at their core".
"I feel the guilt every day. I want to be there for colleagues who will have to pick up the pieces. But I simply cannot go on. I am exhausted."
Nigel Attwood, the head of Bellfield Junior School in Birmingham, said he had decided to stay in headship, despite the pandemic, because he felt "such an affiliation to the school and the staff and pupils".
"But how tired can you keep being?
"It has been very difficult. I don't know a single head who works fewer than 60 hours a week just to keep up with everything."
'Greater trust' would retain heads
Asked what would persuade them to stay, surveyed leaders were most likely say "greater trust" from the government. This was followed by "actions to reduce pressure and workload", and enhanced funding and support.
Geoff Barton, ASCL's general secretary, urged the government to "take heed of the serious implications of this survey".
"The government could repair much of the damage simply by showing greater trust in the profession. Ministers must set the tone by committing to a more collaborative approach and reviewing the current raft of accountability measures."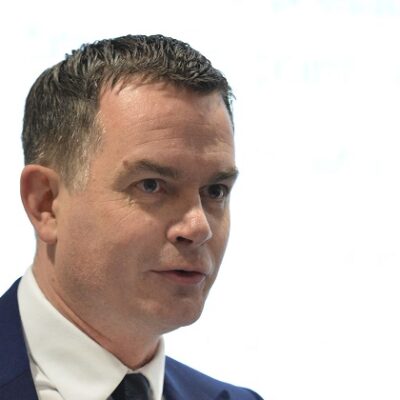 Nick Brook, from the NAHT, said the report was a "wake-up call for the government. There are clear steps they could take to improve the situation for schools, school leaders and children, and to help them to thrive. We can only hope they will listen."
A DfE spokesperson said it was "incredibly grateful for the efforts of teachers and school leaders over the course of the past 18 months, supporting their pupils through the challenges of the pandemic".
"We have invested specifically in supporting the mental health of school leaders, and continue to look at ways to reduce workload for teachers and leaders."