The killing of George Floyd and following protests across the world have rebooted an important national debate about how schools teach black history, migration and the British Empire.
Once you come out of education you realise what you've missed
Petitions calling for reform of the national curriculum have gathered hundreds of thousands of signatures – and this week the National Education Union, the UK's largest teaching union, said that education "must lead the way in breaking down the barriers caused by racism".
So what do schools teach?
At present, the only study of black history in the national curriculum is in the context of the transatlantic slave trade, and, even then, its teaching as part of history at key stage 3 is entirely optional. Schools also have the option of teaching a module on migration and empire as part of some GCSE history specifications, but, again, these are optional and take-up has been low.
Last year, a report by the TIDE Project and Runnymede Trust entitled Teaching Migration, Belonging and Empire in Secondary Schools, found that just 4 per cent of GCSE history students studied the "migration to Britain" module offered by the exam boards AQA and OCR. The report called for migration, belonging and empire to be covered at key stage 3 and across different disciplines. It was published almost a year ago, but its authors say none of its recommendations has been followed up.
One of those authors is Kimberly McIntosh, a senior policy adviser at Runnymede, who also works for the Child Poverty Action Group. Although she is encouraged by the recent activism – particularly among young people – and a push for change from some individual schools, teachers and local authorities, she believes results will be "really piecemeal" if ministers do not act.
"It would be really, really helpful to have government leadership on the issue," she tells Schools Week.
But school leaders have a part to play too.
"Are they doing the same thing every year? Have they done that for the past ten, 20 years?
"Having a serious think about changing some of the things that are being taught, particularly in history, and not leaving it to BME teachers and staff to…take leadership on the issue would make a massive difference."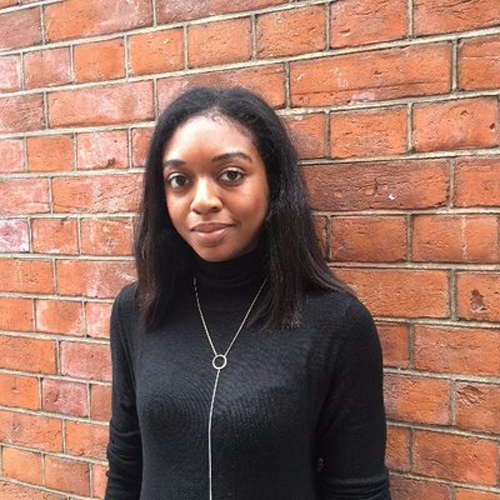 Events in the US and subsequent Black Lives Matter protests in the UK have boosted support for various campaigns focusing on the school curriculum, such as Fill the Blanks and The Black Curriculum.
These campaigns, and the various petitions circulating on social media, differ slightly in their approaches and what they're calling for, but they all bear the same core message: education on these issues is not good enough.
Melody Triumph, from The Black Curriculum, warns that young people face an "absence of black narratives in the classroom", which is then repeated when they go on to higher education.
"Once you come out of the education system, you realise what you've missed, and what that's done to your sense of identity in Britain."
Don't leave it to BME teachers to take leadership on the issue
Her organisation believes schools need to incorporate "black narratives, black stories and black history, whether it's music history, social history, economic and cultural history" into the curriculum. Crucially, these things should be taught "all year round", she says, not just as month-long standalone modules that are then left behind.
Triumph gives an example: thousands of men and women from the Caribbean joined the British armed forces, but their contribution is rarely recognised.
"It was Britain and black Jamaicans, not just black Jamaicans' own world war and then Britain's world war, it's the fact that they came together."
She gives another example: "If your English GCSE required you to learn something like The Lonely Londoners by Sam Selvon, a story about the first black Britons and their experience coming from the West Indies and Africa, that could help make it mandatory."
Calls for changes to GCSE specifications are a common thread of the campaigns and petitions. But exam boards say they are bound by content criteria set by the government. The boards also point to efforts made in recent years to broaden the teaching of black history and literature from BAME writers.
OCR, for example, says it introduced a pre-colonial African Kingdoms unit at A-level, and included "a range of authors of colour across our A-levels". The board also says that 25 per cent of schools that set its GCSE history A paper now teach the migration option.
But a spokesperson admits there is "more work for all of us to do".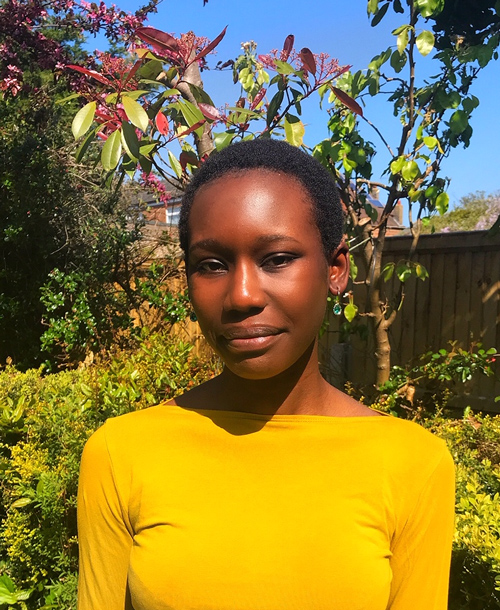 AQA said it had been working with partner organisations and academic historians aimed to incorporate the recommendations of the Royal Historical Society's 2018 Race, ethnicity and equality in UK history report into its content, "not only in terms of Black British history, but the histories of all BAME peoples in the UK"
Edexcel says it has ensured its history qualifications "cover a range of cultures and countries".
WJEC says it is "very keen to include more on black British history", but adds this "depends entirely on the direction of reform both in England and Wales".
Some school leaders are already thinking about the changes they can make. At Lilian Baylis Technology School in Kennington, south London, headteacher Gary Phillips has announced plans to revise the curriculum "so that we look at the whole range of BAME contribution in all areas".
"I want to see the books that we read better reflect BAME writers and experience. I want to see more staff question their unconscious biases and question each other, including me and our governors."
But although much of the focus of media coverage has been on calls for curriculum reform, many activists and academics believe change has to go beyond the classroom.
Curriculum has to be part of a bigger conversation
Jason Todd, a history expert in the University of Oxford's education department and co-author of the teaching migration report with McIntosh and Professor Nandini Das, says that changes to the curriculum are part of a "whole package of structural changes" needed in schools. He pointed to a lack of action from government on housing, policing, schools, health, "all of those types of inequalities that BME people are currently dealing with".
"I could change my history curriculum, and make it quite dynamically black-orientated, but that's not addressing the kid who's coming into my classroom who's still being harassed by the police. The kid who's come into the classroom who's still the primary carer for his mother because they can't access healthcare because of the postcode they're in.
"So the curriculum's part of the solution, but it's got to be part of a bigger conversation."
But campaigners don't just want schools to teach about black history. They want them to teach it well, and believe this requires improvements to initial teacher education and continuing professional development.
A survey last year of teachers by the website Our Migration Story found that 78 per cent wanted additional training on how to teach migration, and 71 per cent wanted training to teach about the empire.
Last year's Runnymede report recommended that the Centre for Holocaust Education, a part-government funded institution based at University College London, be used as a blueprint for a future programme to support teachers with teaching about migration, empire and belonging.
But will this national discussion lead to change? Todd and McIntosh report no interest from the government in their recommendations, and a recent blog post from the DfE shows little appetite for change.
In the post, the department says that black history "is an important topic that schools can teach to children of all ages as part of the history curriculum". Emphasis on "can".
Campaigners, however, are cautiously optimistic.
"There's definitely been a lot more renewed interest," McIntosh says. "But I don't think that next week we're going to suddenly have migration and empire as a statutory, or even as a suggested topic.
"What is really important and exciting is that it has galvanised a much wider breadth of people. I think people are ready to take action."
Triumph says "strategising" needs to start now. "Once all this noise has died down, what are we doing to make our demands stick? We don't want a scheme or programme that lasts until the end of the year and in 2021 we're back to where we started."