England's largest exam board has increased fees for some of its most popular GCSE and A-level subjects by as much as 16.5 per cent, more than double the current rate of inflation.
AQA and its competitors Edexcel and OCR stand to net millions in extra revenue between them from price increases for 2024's summer exams.
Next year entry to AQA's maths GCSE will cost £48 per pupil, up 16.5 per cent from £41.20 this summer, according to analysis by Lee Hitchen of the Academic Enrichment Centre and a former staffer at OCR.
Entries to AQA's GCSE English and statistics qualifications and A-level history will cost around 10 per cent more, while English A-levels will increase by around 9 per cent.
However, fees for most other subjects will only rise by 4 per cent at the exam board, whereas OCR and Edexcel have implemented 7 per cent increases across the board, just shy of the current rate of CPI inflation, which was 7.9 per cent in the year to June.
It comes after Ofqual analysis found the cost of general qualifications rose 6.5 per cent this year and 2.6 per cent between 2021 and 2022, though these rises were below rates of inflation over the same period.
'We cannot understand the variation'
Geoff Barton, general secretary of the ASCL school leaders' union, said schools and colleges were "under huge financial pressure and this is yet another example of the kind of challenges they are facing".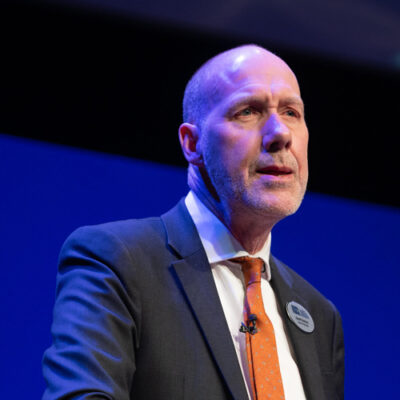 "Exam fees represent a significant cost to schools and this latest price hike will only serve to stretch budgets even further.
"We completely understand that exam boards will also be facing rising costs, but we cannot understand why there is such variation between different exam boards and subjects."
Ofqual warned this week that rising prices across the country for this summer's exams suggested exam boards "have likely been under increasing cost pressures from the general economic environment over the reporting period".
AQA awards the lion's share of GCSE qualifications every year, including the majority of English language and literature GCSEs. From the price rises in those subjects alone, the exam board would net an extra £4.4 million if qualifications issued matched numbers seen in 2022.
For a school, the cost of entering 200 pupils for AQA's maths GCSE would rise from £8,240 to £9,600.
A spokesperson said the board had "experienced a rise in the cost of providing our services which means that we, as an education charity, have had to take some difficult decisions".
"For most of our qualifications, we have increased entry fees for 2024 well below the rate of inflation. Entry fees for some of our qualifications have increased above inflation so that they better reflect the market and the true cost of delivering those qualifications."
'We try to keep increases to a minimum'
Edexcel issues the highest number of maths GCSEs, and would net £1.6 million from its price increase for that subject if the number of certificates is the same next year as in 2022.
A spokesperson said qualification fees "cover the delivery of each qualification from first teaching to successful completion of the course, assessment and issuing certificates".
"We recognise that school and college budgets are stretched, and we will always aim to keep fee increases to a minimum, while providing as much value for money as we can for our qualification fees."
OCR said it knew schools and colleges "are facing severe financial challenges".
"As a not-for-profit organisation, we aim to keep our fee increases as low as possible while covering our costs. We've set our fees for the next year below the current rate of inflation.
"We continue to invest in support, resources, training and technology for teachers and students as well as in the development of new qualifications."
Exam boards must notify regulator
Ofqual board minutes from December, only published yesterday, revealed how exam boards were reminded last year "of their obligation to notify Ofqual of any proposed fee increases that exceed inflation and that Ofqual is monitoring price increases".
"It was agreed that Ofqual would bring a deep dive into qualifications pricing to a future board strategy event."
It is not clear whether the deep dive went ahead, or whether its findings had been presented.
A spokesperson said: "We recognise the financial pressures schools and colleges face and require awarding organisations to make their qualification pricing transparent.
"Ofqual monitors those prices throughout the year, and reports on changes in the annual qualification price statistics report.
"This enables schools and colleges to compare costs against industry averages and rates of inflation when making purchasing decisions. We continue to brief the Ofqual board on developments in this area."