The government is to launch a model history curriculum with the help of a well-known subject expert, the former schools minister has suggested.
Nick Gibb told an Ark Schools event on Wednesday that he had been working on a model curriculum with Christine Counsell, a former Inspiration Trust director of education who more recently has worked for the David Ross Education Trust.
It comes after the former minister said earlier this year that "there is a case" for a model history curriculum, amid mounting pressure to teach more black history in schools.
"In recent years I've been working with subject experts and teachers on a model music curriculum, [and] a model history curriculum we've just launched with Christine Counsell," Gibb said, "going into the kind of detail that we did in the primary curriculum, key stage 1 and 2, in the secondary curriculum.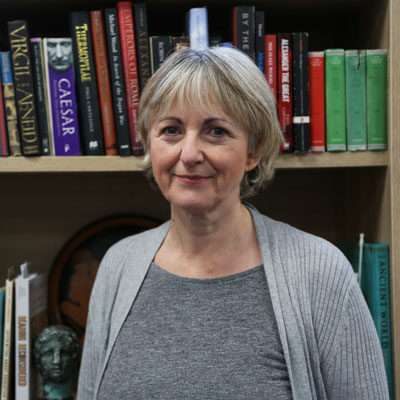 "Not part of the national curriculum, just trying to spread and exemplify what the profession is doing in terms of best practice. And that is something I think we need to continue — that process."
But the DfE this week remained tight-lipped on its plans.
A spokesperson said: "We introduced a model music curriculum to support schools in teaching the subject, and ensure all children and young people can benefit from an excellent music education. We are exploring how this model can be applied to other subjects."
Heads had 'no interest' in curriculum
In his first event since being axed as schools minister, Gibb also claimed some headteachers had "no interest in the curriculum" before the new Ofsted framework was brought in.
The Conservative MP said the new framework put a "greater emphasis" on curriculum, meaning leaders saw it as "far more important".
Gibb was sacked from his ministerial role last month in Boris Johnson's reshuffle, leaving the Department for Education having spent around nine of the last 11 years in Sanctuary Buildings.
Gibb said key stage 3 had been "heavily criticised by Ofsted over the years as being wasted years and so on, I think they sometimes call it".
But he added that "of course we then have the Ofsted 2019 education inspection framework, with its greater emphasis on curriculum".
Gibb said he could "remember visiting schools and meeting headteachers who really had no interest in the curriculum, this was a matter for the head of maths, head of English, head of geography.
"And now I think all schools and all professionals are taking the curriculum [as] far more important. It is absolutely core to what children are learning."