Schools minister Nick Gibb has said "there is a case" for a model history curriculum like the one recently produced for music, amid mounting pressure to teach more black history in schools.
The Department for Education has so far rejected calls for compulsory lessons on the subject, which intensified in the wake of the killing of George Floyd in the US last year and subsequent Black Lives Matter protests.
Ministers have argued that the current national curriculum already "enables teaching that includes black and ethnic minority voices and experiences", and that teachers "should be able to use their own knowledge and expertise to determine how they teach pupils, and to make choices about what they teach".
At a Social Market Foundation event today, Gibb spoke about his belief in a knowledge-rich curriculum, which, if "taught well", could ensure pupils "learn about the struggles and achievements of peoples from all races".
But he warned that we would not create a "more harmonious, tolerant and equal society through promoting a curriculum based on relevance to or representativeness of any one group".
L'myah Sherae, founder of the all-party parliamentary group for race equality in education, asked Gibb whether the DfE could "replicate" its recent approach to music education "to the teaching of black history in English schools".
In March, the DfE published a non-statutory model music curriculum which included guidance on songs children should listen to, from Mozart to Destiny's Child. It is aimed supporting teaching of the statuary curriculum at key stages 1 to 3.
"I think there is a case for a model history curriculum in the way that we have for music," Gibb said.
"The point I was making in my speech was really addressing the very issue that you have raised and I think that a very rich knowledge based curriculum will enable schools to teach all those things that you have talked about and how Britain because Britain as it is today."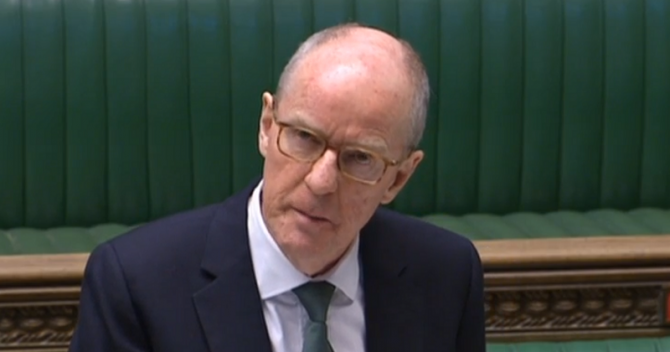 Last month, MPs debated a petition calling on government to include teaching about Britain's colonial past as part of the compulsory curriculum, which received over 240,000 signatures.
Curriculum should not be based on 'relevance to pupils'
Gibb told the event today that the best teachers deliver a curriculum "which opens up a world of wonder and beauty from people of all creeds and colours, far beyond the narrow experience of an individual child".
"A curriculum based on relevance to pupils is to deny them an introduction to the 'best that has been thought and said'.
"And of course, there is no reason why the work of a 'dead white man' is not appropriate for children from ethnic minorities to learn about."
But he also said we "cannot rewrite our history or undo our past mistakes", and should "tell the full and true story of who we are and what, as a country, we have done; right and wrong".
"By doing so, we can build a broad and accepted understanding of the country and create a common sense of belonging and shared history."
The minister also rejected calls to abolish GCSEs, which have intensified during the pandemic following the cancellation of formal exams two years running.
Such an approach "would take our education system back decades and, once again, fail the most disadvantaged children", he warned.