Severely disabled pupils were left hungry and "contained" in classrooms during breaks because of chronic understaffing at a special school, despite its small academy trust sitting on reserves of nearly £6 million.
Harlow Academy in Nottinghamshire was immediately closed after a damning Ofsted inspection last year found pupils, many who were non-verbal, "at imminent risk of harm".
An investigation by Schools Week can now reveal the harrowing details.
Ofsted inspectors said it was "disturbing and difficult to see the level of neglect" at the school, show notes from the inspection
Despite inadequate staffing levels, the Evolve Trust, which ran Harlow, held reserves centrally that were six times higher than required
The trust broke academy rules by buying booze for a staff awards party a month before the Ofsted visit
The council dismissed safeguarding concerns raised by parents months earlier. The government gave the trust a clean bill of health months before the Ofsted visit
Nottinghamshire council has now launched two independent investigations, one that will review whether national policies around academy whistleblowing is an "obstacle to timely action". It will report this summer.
'Not enough staff to meet toileting needs'
Harlow catered for three- to 18-year-olds with severe or profound disabilities, including some with life-limiting conditions.
Previously called Fountaindale School, it became an academy under Evolve in April 2021 after falling from 'outstanding' to 'inadequate' the previous year.
The trust, which ran two mainstream schools and another special school in Nottinghamshire, pledged on its website to provide a "stimulating, challenging and caring environment" for children.
But just 10 months after Evolve took over, Ofsted rated it 'inadequate' across all areas. The report said senior leaders "failed to ensure adequate levels of staffing".
Pupils were "not safe… The lack of staff leaves pupils at imminent risk of harm."
The school was closed and did not open again until April.
Official notes made by inspectors during their visit, obtained by Schools Week, shed further light on how serious the safeguarding failures were.
Inspectors wrote it was "disturbing and difficult to see the level of neglect".
The lead inspector flagged the "potential for a series [sic] incident because children are at imminent risk".
Pupils 'going hungry'
Notes record that "pupils going hungry because not enough staff trained to feed, pupils becoming distressed because not enough staff to meet toileting needs.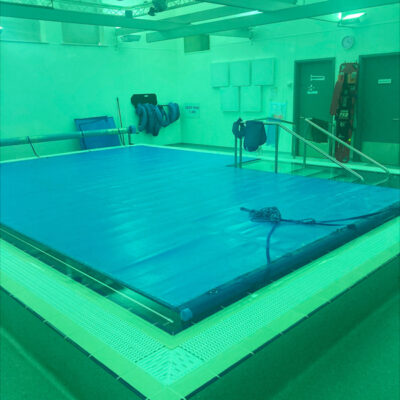 "Pupil snot [sic] being postured or moved because staff are unsure how to do it or it takes too many staff to use equipment."
They said pupils "remain strapped in and contained in" classrooms at lunchtimes "because don't have staff to take them outside".
Some who should be taken for a walk daily were going "at best once a week".
There were "no swimming activities", despite the school's specialist pool.
The notes flagged "systemic failure across all leadership levels. This is leadership, not staff.
"Staff have prevented catastrophe but there is a real danger that a catastrophe will happen."
Inspectors didn't "feel safe leaving the school without stressing the importance of how urgent this is".
The trust "have been aware for a long time of the issues", inspectors said.
'Accumulation of high reserves at detriment to education quality'
Despite the understaffing, annual accounts for the four-school trust published last week show its "free" reserves sat at £5.8 million in August last year. Its income for 2021-22 was £16.8 million.
New trustees, parachuted-in after the government intervened in February last year, said "that this accumulation of such high reserve has worked to the detriment of the quality of educational provision in the schools".
The new trustees set an appropriate reserve as £950,000. Accounts stated the money spent compared to income "did not result in an adequate level of education and safeguarding".
Average reserves for a small MAT last year was £1.3 million, according to the Kreston's academies benchmark report.
The trust pooled the funding for all its schools and held the cash centrally.
Trustees commissioned Wayne Norrie, who took over as interim chief executive after the Ofsted report, to "ensure schools received more funding" from the pooled pot.
30 staff needed to reopen school
Norrie said they needed to recruit and train 30 staff to open the school again, alongside support for existing workers.
He leads Greenwood Academies Trust, whose staff were parachuted in by the government alongside leaders at the Nexus Academy Trust, which now runs the academy.
A "root and branch reform of the leadership and governance" followed, "allowing for a clean break with the personnel responsible for the failings reported by Ofsted", accounts stated.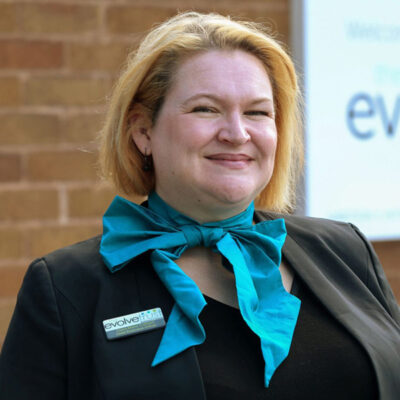 An investigation by auditors UHY Hacker Young, commissioned by the government, found the trust broke academy rules by purchasing alcohol for a staff awards party in December 2021, just a month before the damning report.
The event cost £1,700, Schools Week understands.
The husband of Claire-Marie Cuthbert, who was appointed trust chief in 2016 but left after the government intervention, was hired as a caretaker during 2021-22.
The related-party transaction broke academy rules because it had not been reported to the Education Skills and Funding Agency (ESFA), accounts stated. He has since left.
Cuthbert did not respond to requests for comment.
'I will fight to my dying day to get the truth'
Schools Week understands parents first blew the whistle about potential safeguarding failures in September 2021.
Michelle and Jonathan Carr removed their eight-year-old daughter Evie from school several weeks before it closed.
She was one of six children kept off school "due to safety concerns", the Ofsted notes reveal.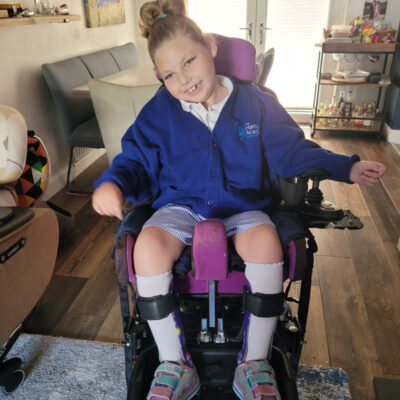 Evie, who has cerebral palsy, epilepsy and is non-verbal, was having more frequent seizures and retching with anxiety if anyone mentioned "school".
Seven-year-old Ruby Pycroft has a chromosome deletion and uses a wheelchair.
Her mum Victoria, a mental health nurse, said they noticed her walking had "massively gone downhill" and she came home "a lot more agitated".
Another parent, who did not want to be named, became concerned when their son was screaming in pain because of an issue with his genitals. She suspected this was because his incontinence pad was not changed regularly.
A staff member told Schools Week that soiled children would normally wait a few minutes to be changed. But that rose to up 30 minutes because of the lack of staff.
The Carrs complained to Nottinghamshire County Council's children's safeguarding hub in December 2021 about "terrible" staffing levels. But the hub said the referral did not meet its threshold.
ESFA says it had 'received satisfactory assurances'
The ESFA also said in a letter to the trust in November 2021, seen by Schools Week, it had "received satisfactory assurances" on concerns about "safeguarding, leadership and management and financial regularity".
Jan Collins, the then-headteacher of Harlow, wrote to parents later that month to "offer you reassurance that, despite the rumours you may be hearing, staffing levels in our school are perfectly safe and your children's learning is carrying on in a completely normal way".
She was approached for comment.
However, later that year, Nottinghamshire Healthcare – which provided specialist staff – raised "some issues about the leadership culture and the safeguarding of children" with the council and Ofsted.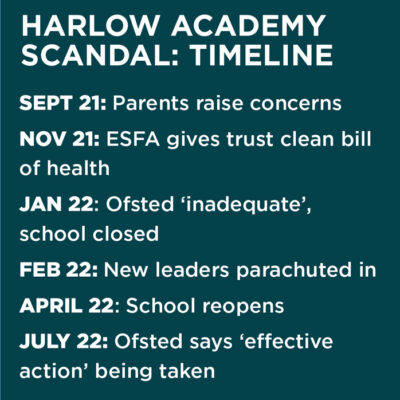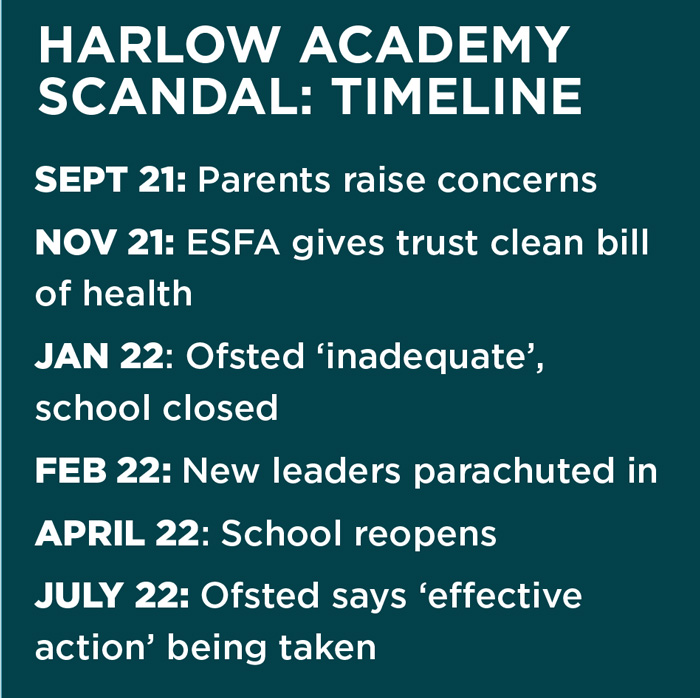 Laurence Jones, Nottinghamshire's services director, said changes over how different teams and services shared information about concerns had been implemented.
One parent, who wished not to be named, said: "I want to know exactly what happened and I was told I will probably never know. I will fight to my dying day to get the truth. I'm not the kind of vindictive person but I want the truth to be told. I just think, 'why would you do that'?"
John Dryden, former chair of governors, said: "When I heard about the level of what had been happening, clearly I was completely taken aback.
"I don't wish to make any excuses whatsoever, but just to sincerely apologise that those things happened under our watch."
The Department for Education did not provide an on-the-record comment.
The school has since reverted to its original name, Fountaindale.
Ofsted said in July leaders were "taking effective action". The trust's two special schools joined Nexus, while the two mainstream schools joined Greenwood.
'The academy sector stepped in to help when most needed'
The government allowed leaders parachuted in to sort out the Harlow Academy scandal to break funding rules to speed up intervention.
The school had to be closed between the Ofsted inspection in January 2021 and April that year.
Staff from Greenwood Academy Trust and Nexus Multi Academy Trust were sent into the school.
The Department for Education said the "experienced leadership team" would ensure "rapid progress on the most immediate and serious issues".
The ESFA also agreed to take "no action" after the new appointments meant there was unapproved related party transactions, Evolve accounts stated.
Auditors said the ESFA "acknowledged the extenuating circumstances and need for decisive action".
Wayne Norrie, parachuted in as interim chief executive at the trust, said it was "a case of the academy sector stepping in to help when children needed it the most".
While "some critics of the academy sector" tried to label the collapse of Evolve "as a failure of the academy system", it was a "failure of leadership and governance", he added.
During a monitoring inspection in June, Ofsted said the school was still 'inadequate', but leaders are "taking effective action".
The trust's two special schools joined Nexus, while the two mainstream schools joined Greenwood.
Norrie said it was a "massive challenge" but they "managed to secure much-welcomed changes and put into place the support children, families and staff needed".
Evolve will be shut down.