Schools are still waiting for their budgets for the new year after Birmingham council, which this week effectively declared bankruptcy, splurged millions on a "disastrous" IT platform.
Some headteachers at local authority-maintained primaries and secondaries in the city have been told they will finally receive their year-end balances "towards the middle of the autumn term" – months later than expected.
The issue stems from the council's controversial decision to switch to finance and HR system Oracle – which was later blamed for schools having to fork out "debt-recovery costs through no fault of our own" as bills went unpaid.
Three months after it revealed the final cost to "fully implement" the platform would be about £100 million – five times its original budget – the authority issued a section 114 notice, meaning it cannot meet its financial liabilities.
'Some Birmingham schools left unable to plan'
Schools Week can reveal some schools are now still waiting to learn the size of their surpluses or deficits for this year, leaving headteachers unable to plan.
David Bagley, the chief executive of DRB Schools and Academies Services, said: "It's been a disaster for schools. Schools have had legal letters, there have been people turning up on the doorsteps of schools saying, 'we need our money'.
"Local authorities need to give their schools' balances by May 31. Schools are now unlikely to get their balances until November. They can't plan."
A local authority-maintained head also told Schools Week that this has meant he "hasn't been able to understand our budgets". Sector leaders said they have been forced to rely on carry forward projections instead.
Council 'will confirm budgets in middle of term'
The issue is understood to only impact so-called non-cheque book authority-maintained schools, which are primaries and secondaries that do not have control of their bank accounts.
In an email sent to leaders, council officials asked for further financial information to be sent to them this month to "revise [non-cheque book] schools' year-end positions".
They expect to confirm "the 22–23 out-turn positions with schools towards the middle of the autumn term".
This is just one of a number of issues that Oracle's introduction has been linked to. During a Birmingham schools forum meeting last October, primary governor Pam Garrington stated that problems associated with the system left headteachers with late-payment bills. 
Staff paid twice and utility firm threats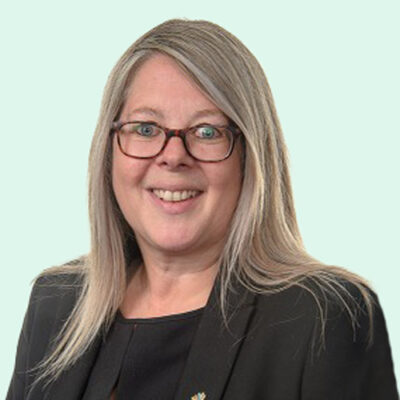 "Because of the issues as a result of Oracle, it means that schools are having to pay out additional money – like penalties for no payments of bills, debt-recovery costs – through no fault of their own.
"My assumption would be that at some point the schools would be compensated for that because it's not part of their budgets."
CORE Education Trust CEO Jo Tyler said her chain used Oracle for payroll services for four months last year, before moving to a separate provider last August. She said several glitches saw former members of staff continue to receive salaries, while others were paid twice.
Andrew Pilmore, who works with Bagley at DRB, also said one of the schools he advises "had people from the electricity company coming up saying 'we're going to cut off your services because bills haven't been paid'".
MAT's tongue-in-cheek job advert
Council documents published over the summer also stated that "from the HR side, there have been issues relating to recruitment, data management and monitoring processes to update renewals of DBS checks".
The Robin Hood MAT even posted a tongue-in-cheek job advert on the Birmingham Association of School Business Management's website telling prospective applicants to come forward if they were "tired of Oracle" and "never want to use it again".
In the wake of the issues, the council commissioned an independent governance review in collaboration with the department for levelling-up to focus on areas including the implementation of Oracle in July.
Despite this, the local authority also unveiled plans to request "£46.53m this year to fund the required work" to improve Oracle, as it predicted the final cost will be "in the region of £100m".
Birmingham Council apologises for Oracle issues
A Birmingham City Council spokesperson said they wanted "to improve its internal functions relating to financial management and HR" but admitted the transition proved "incredibly challenging" with "a significant impact on schools, particularly in the areas of budgeting, financial reconciliations, reports, closing of accounts and difficulties around day-to-day HR activities".
"We have apologised to schools and are continuing to prioritise work to resolve the remaining issues affecting them," she added.
Lancashire County Council also experienced problems with another Oracle system, called Oracle Fusion, which is used for managing finance, HR and payroll processes in schools.
But a spokesperson for the authority stressed there are a "small number of outstanding issues", with "many of the initial problems experienced resolved".
The Department for Education has "been liaising closely" with both councils "to help manage and resolve" issues.
Oracle declined to comment.