The government will cover "all reasonable requests" from RAAC schools for funding to cover revenue costs such as renting alternative sites and bussing pupils elsewhere, updated guidance today states.
Last week, Department for Education guidance stated that such revenue costs would have to be paid for by councils and multi-academy trusts. Those having "difficulty" covering these costs were told to speak to the RAAC caseworker.
The refusal to cover such costs was heavily criticised. It left the chief executive of one of the biggest trust chains in the country reluctant to move classes too far from RAAC-affected sites, for fear of the spiralling travel costs.
But now the government has changed its stance – with amended guidance this morning telling leaders it expects "all reasonable requests" for additional help to be approved.
'Reasonable requests will be approved'
It read: "Where schools, colleges and maintained nursery schools need additional help with revenue costs, like transport to locations or temporarily renting a local hall or office, you should discuss this with your caseworker and the ESFA in the first instance to agree any further support needed.
"We expect all reasonable requests will be approved."
Original guidance released last Thursday said officials expected schools, councils and trusts – to "fund anything that is an additional revenue cost".
Examples included rent "for emergency or temporary accommodation for education settings or additional transport fees for local authorities".
While the change in stance is likely to be welcomed, the subjectivity around the word "reasonable" may to lead to inconsistency in decisions across the country – and it is not the full commitment to cover all costs demanded by sector leaders.
Initial RAAC guidance sparked cost fears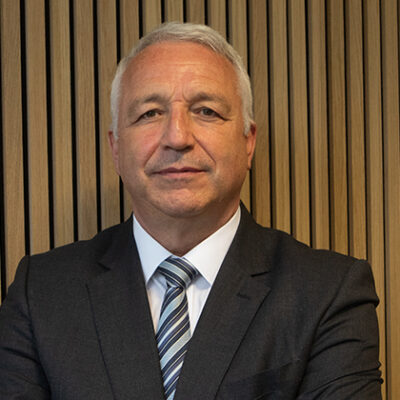 The National Education Union said not covering revenue payments had added "insult to injury" after the DfE announced more than 100 schools must immediately shut buildings just a few days before the new academic year starts.
These buildings contain RAAC – or reinforced autoclaved aerated concrete – a "crumbly" concrete with a lifespan of 30 years.
The Confederation of School Trusts has been lobbying government for a "definitive statement" that all capital and revenue costs – including specialist surveys – associated with RAAC will be met by government.
"We simply cannot put additional financial burden on schools at this moment in time," chief executive Leora Cruddas told members.
Nick Hurn, boss of the Bishop Wilkinson Catholic Education Trust, said three of his academies in the north had been forced to close, but added: "If we have two double-decker buses with 160 kids [from one school] travelling to a different area, that's soon going to rack up some costs."
Funding concerns for long-term repairs
Ministers continue to stress any fees relating to on-site temporary buildings – which government call capital costs – will be covered.
Emergency repair work to make buildings safe, such as propping up ceilings, will be covered.
However there is currently no additional funding for any longer-term construction to remove RAAC fully, despite chancellor Jeremy Hunt saying they will "spend what ever it takes".
This means the cash will have to come from the DfE's current capital budget.
"This is very likely to squeeze other capital spending and could mean that other schools miss out on essential refurbishments," ASCL leader Geoff Barton said.
Prior to last week, DfE-commissioned surveyors had rated identified RAAC in schools from 'critical' to 'low risk'. Buildings deemed critical were immediately closed for remediation works.
The advice was changed after the department had discovered "a number of instances" over the summer "where RAAC that had been considered to be a low risk actually turned out to be unsafe", schools minister Nick Gibb said.
The DfE said nearly 150 schools, with about 100,000 pupils, had confirmed RAAC as of last Wednesday, with dozens more emerging.