Ministers have been accused of "avoiding scrutiny" about funding woes during the pay dispute after delaying a crucial study on how schools are handling cost pressures.
The Public Accounts Committee (PAC) told ministers last year to collect "reliable evidence" on the impact of financial pressures on schools as reports circulated of narrowing curriculums and dwindling support for vulnerable pupils.
The Department for Education promised to publish the report by March. But a letter sent to the PAC on the day of a teacher strike in April, and published this week, reveals it has been pushed back until after September.
The government said this would make the research "more useful and informative" by including recent funding boosts.
But Paul Whiteman, the general secretary of the school leaders' union NAHT, said the government "seems to want to choose the timeframe… to best suit its contention that schools have sufficient funds to meet pay and other cost pressures".
The government is locked in a row with unions over claims that its proposed pay deal was fully funded. Union's turned down the deal.
'No sign of wanting to learn'
Dr Mary Bousted, the NEU's joint general secretary, said the education secretary and the DfE needed to be "in full possession of the facts, and, crucially, being open about them. Unfortunately, they show no sign of learning or wanting to learn."
Instead they sought to avoid scrutiny of school funding. "On a day when hundreds of thousands of NEU members were demonstrating their concern about pay and school funding, the DfE was choosing to hide the evidence."
But a DfE spokesperson said: "Any suggestions the department has neglected to carry out this study are wrong and research is underway."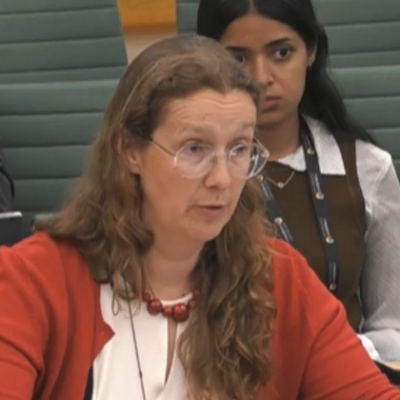 They added funding is now at its "highest levels".
The cross-party PAC warned in March 2022 that financial pressures faced by schools could "damage children's education".
The DfE committed to studying a sample of schools' responses to tightened purse-strings as well as looking at the "anticipated impact" of the announced additional funding.
The research was due to take place earlier this academic year with findings published by the end of March.
In her letter, dated April 27, Susan Acland-Hood, the department's permanent secretary, said the "context of schools' finances had changed". She pointed to schools and trusts on average adding to their financial reserves in 2020-21 and 2021-22.
Analysis during Covid years "may be of little value going forwards as a guide to likely responses to current or future inflationary cost pressures".
DfE wants extra funding taken into account
She also said schools were dealing with inflation-related rises, such as increases to energy costs and teacher pay, which they may "still be adjusting to".
The research will instead cover this financial year, starting in April, when an extra £2 billion in school funding was handed out.
"We think that it would also be useful to be able to take account of the impact of this additional Autumn Statement funding to understand how schools' responses evolve as real terms funding levels increase again," Acland-Hood said.
The report would now be published in early autumn.
Julie McCulloch, the policy director at the heads' union ASCL, said it was "disappointing that this study was not available during the recent period of negotiations between the government and the trade unions. It may have helped the government to understand that the funding it was offering for its proposed pay award was wholly inadequate.
"Instead, it ploughed ahead with an offer that was bound to be refused by the memberships of the unions – and this has prolonged a dispute that could easily have been settled by now."
Gillian Keegan, the education secretary, this week said the NEU should "seek clarity" from the UK Statistics Authority about its claim the government had "failed to provide adequate information on funding" for teacher pay.