The government will hand councils an extra £350 million in funding to support pupils with special educational needs and disabilities, after ministers caved to pressure from desperate school leaders.
Councils will receive an extra £125 million this year and a further £125 million in 2019-20 to top up high needs budgets for maintained schools and academies.
They will also get £100 million in capital funding to create more specialist places in special and mainstream schools.
We recognise that the high needs budget faces significant pressures
But a headteachers' union has warned that the cash injection alone won't solve the growing crisis in SEND funding, while council leaders demanded a longer-term funding plan.
The Department for Education said the revenue funding will pay for "additional teaching and other support" for pupils with more complex special educational needs.
"We recognise that the high needs budget faces significant pressures and this additional investment will help local councils to manage those pressures, whilst being able to invest to provide more support," said Damian Hinds, the education secretary.
The announcement comes at a time of increasing pressure on the government from teachers, parents and councils over a lack of funding to support rising numbers of pupils with SEND.
Headteachers have made repeated calls for an emergency cash injection for SEND pupils, who have increased in number by 21 per cent in just three years. Unions have described the current settlement as "dangerously inadequate".
Funding problems have also been exacerbated by a move to restrict the amount of money councils can move from their core schools budgets to top up high needs funding. There have also been warnings about how high needs funding is distributed.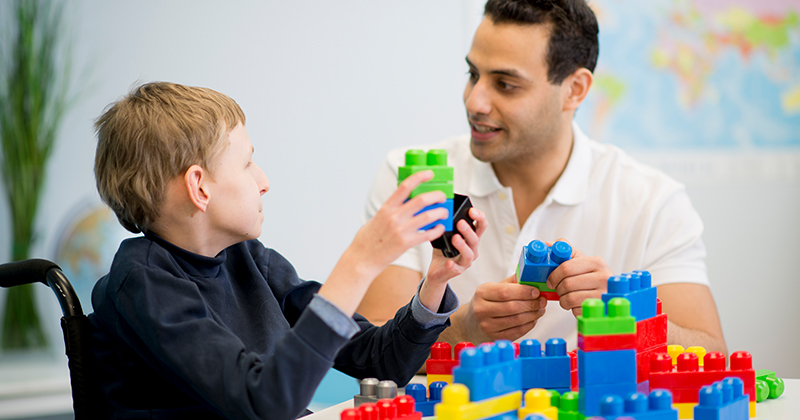 Schools Week reported last month how cash-strapped schools increasingly feel disincentivised to be inclusive because under government rules they must meet the first £6,000 of all SEND support for pupils with education, health and care plans.
The education select committee has also heard compelling evidence that the funding situation is forcing some schools to off-roll or exclude SEND pupils.
Paul Whiteman, the general secretary of the NAHT school leaders' union, said the extra money was a "step in the right direction", but data from the Local Government Association suggests it is just a drop in the ocean compared with the gap faced by town halls.
The LGA has calculated that there is a £536 million high needs funding gap this year alone, more than double last year's shortfall. The organisation has also warned that by councils will have lost 60 per cent of their funding compared with 2010 by next year.
Whiteman said the DfE is "publicly acknowledging that the burden of SEND support sits unduly on education in the absence of funded support from local authorities, and that the situation facing schools is unsustainable".
In particular the funding recognised that the "requirement for schools to fund the first £6,000 of an EHCP unfairly penalises those schools that are the most inclusive".
He added the DfE must now "build a case for more money from treasury", adding "on its own, this extra funding is not enough".
Anntoinette Bramble, chair of the LGA's children and young people board, said the funding "will only partially address" the wider deficit councils are facing this year, which she warned could grow to more than £800 million in 2019-20.
The government has also announced it will increase the number of educational psychologists trained each year from 160 to 206, but has not said how much funding will be made available to pay for the boost.
The government's SEND plans:
Additional £125m of high needs funding for both 2018-19 and 2019-20
£100m SEN capital funding in 2019-20 for councils
Removal of the cap on special and AP free school bids
Launch of 'SEN Futures',  a "flagship" package of long-term research and analysis, into the impact and value for money of SEN provision
Outline the next steps to establish a SEND System Leadership Board
Increase the number of educational psychologists
Reviewing SEND content in initial teacher training provision
Holding an evidence-gathering exercise in early 2019, including the use of mainstream schools' notional SEN budget