A party held for "two dozen" staff at the Department for Education during lockdown last December is to be investigated by the cabinet secretary.
Boris Johnson announced at prime minister's questions today that Simon Case would investigate whether lockdown rules were broken at a separate event in Downing Street on December 18.
And this afternoon Susan Acland-Hood, permanent secretary of the DfE, told MPs on the Public Accounts Committee that the earlier gathering at her department on December 10 would be considered during the investigation.
She also told MPs she had attended the party, which was held in the DfE's canteen.
At the time, London was in a tier 2 lockdown, meaning mixing of households indoors was banned. The gathering would have only been within the rules had it been "reasonably necessary for work". Meetings had to be set up to meet Covid-secure guidelines, and meals to socialise with colleagues were not permitted.
Acland-Hood also revealed today that the event had been instigated by former education secretary Gavin Williamson, who had "wanted to thank staff together for the work that they had done".
She said Williamson said a "few words" at the event, attended by around "two dozen" staff "principally" from ministers' private offices. Williamson was approached for comment.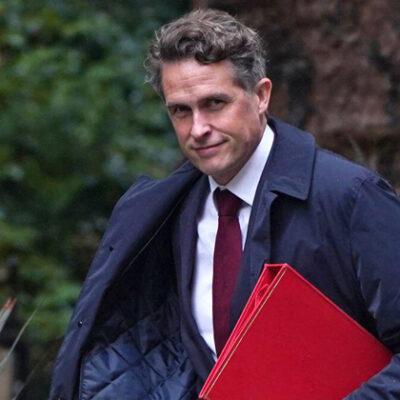 The civil servant added that she had "spoken to the cabinet secretary and the gathering that was held will be part of his consideration as part of the investigation that was announced at PMQs."
Staff will be disciplined if rules were broken
She confirmed that if any staff were found to have broken rules, they would face disciplinary action. This would include Acland-Hood herself, she said.
Details of the DfE party were first revealed today by the Daily Mirror.
Quizzed by MPs today, Acland-Hood repeated a statement issued by the DfE, which confirmed that a "gathering of colleagues who were already present at the office – and who had worked together throughout the pandemic" had taken place.
The gathering "was used to thank those staff for their efforts during the pandemic", the DfE said.
Drinks and snacks were "brought by those attending and no outside guests or supporting staff were invited or present".
"While this was work-related, looking back we accept it would have been better not to have gathered in this way at that particular time."
'Pretty grim' for DfE to hold party during school disruption
School leaders and politicians today reacted with anger to the revelations.
The party took place on December 10 last year, just days before Williamson clashed with councils over their response to rising Covid rates, and less than a month before schools were once again ordered to close to most pupils.
On December 14, Williamson issued Greenwich council with a "temporary continuing direction" ordering it to withdraw its advice to schools to close early for Christmas. The government had previously ordered Focus Trust to abandon its plans to close schools early.
Robert Halfon, chair of the Parliamentary education committee, called on the DfE to issue "fulsome apologies to families up and down the country.
"I know the new secretary of state deeply cares about these things. I am sure he will hold those responsible for the DfE party accountable.
"For the DfE to hold a Christmas party, allegedly against the rules, is pretty grim, given that children were being sent home, their educational attainment and mental health affected, with schools being shut down."
Shadow education secretary Bridget Phillipson said: "Last year the country was in lockdown, schools were weighing up whether to close, and children had missed months of school. But the Department for Education didn't have a plan. They had a party."
'What were they celebrating?'
Jude Enright, headteacher of Queens Park Community School, said that last December leaders were doing "everything we could to keep families safe and educate children", and were "not listened to when we raised the alarm about transmission in schools".
She said late announcements about January testing "ruined" Christmas for leaders, and pointed to legal threats forcing schools to stay open and the long wait schools faced for clarity over 2021 exams.
"London was in lockdown. What exactly were they celebrating?"
Glyn Potts, head of Blessed John Henry Newman RC College in Oldham, tweeted that he "cancelled Christmas concerts, parents evenings, asked staff to put their anxieties about the virus aside to support our children and did so believing 'we were all doing our bit'.
"I feel like I have lied to my team."
Greenwich council speaks out
Just four days after the party, Williamson used emergency Covid powers to force the London borough of Greenwich to follow existing rules and keep their schools open.
The council had asked schools to move to remote learning during the final week of term.
Matt Monroe, Greenwich's cabinet member of children and young people, said it was "very disheartening" the DfE held a party during the period the council was threatened with legal action.
"It appears they were breaking the very same rules they were moving to enforce on Greenwich schools", he said.
"Families in our borough, and across the UK, would rightly be outraged with news that at a time of intense uncertainty and upheaval around children's education, government officials were reportedly sampling 'wines and canapes'."