The chancellor Rishi Sunak has delivered his budget address in Parliament.
Here are the announcements relevant to schools.
1. Freelance workers affected by coronavirus can claim benefits more easily
Supply teachers and other freelancers in the education sector will be able to access benefits more easily if they cannot work due to coronavirus.
Sunak, who dedicated the first 20 minutes of his speech to the issue, warned that up to a fifth of the working age population could need to be off work "at any one time".
To help freelance workers, who do not qualify for statutory sick pay, they will be able to access benefits from day one of their absence, and will be able to sign up online rather than by going to a job centre.
The government will also temporarily remove the minimum salary requirement under universal credit.
2. No big new announcements…
The chancellor rattled off a list of spending pledges during his speech, including funding for specialist 16-19 maths schools in every region, £25,000 on average for each secondary school to invest in arts activities and £29 million a year to improve PE teaching.
However, none of these are new.
Gavin Williamson, the education secretary, made the maths schools pledge last year, and the funding for arts and PE were in the Conservatives' manifesto.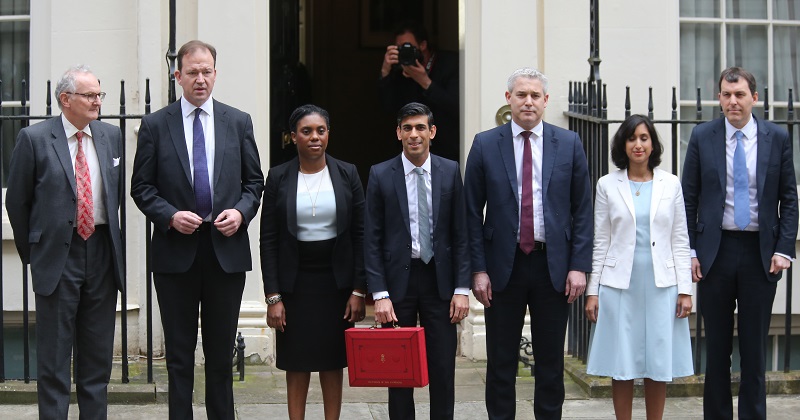 The budget documents do give updated funding figures for the initiatives though, which take into account the exact funding available for England, whereas the pledges in the manifesto included funding that would go to the devolved nations under the so-called Barnett formula (which is why, for instance, the money for arts premium appears less than what was previously announced).
The documents state that the PE investment will amount to £29 million for England by 2023-24, and the arts premium will be £90 million a year from September 2021.
The government has also reaffirmed its commitment to give schools a slice of a large capital funding pot, as confirmed to Schools Week by Gavin Williamson last year. However, the documents do not say how much schools will receive.
3. …but some further detail on maths schools
According to the budget documents, the government will provide "an additional £7 million to support a total of 11 maths schools in England, covering every region".
This is on top of £18 million funding for maths schools announced in 2017.
It is not known how much of the £18 million has been spent so far, but it's unlikely to be much, given there are only a handful of maths schools in operation, and they only receive £350,000 a year from the pot.
In 2018, a Schools Week investigation revealed how the government was struggling to recruit universities to set up maths schools, with several leading institutions declining the invitation.
However, ministers have had more success recently, announcing last year that two more maths schools had been approved, taking the total number of approved schools to six.
4. The 'reading tax' is being abolished
Sunak told MPs he will axe VAT currently charged on digital publications.
Currently, VAT is charged on things like digital fiction and textbooks, and education resources, so this move may well prove helpful to schools.
Budget documents state that the government "will introduce legislation to apply a zero rate of VAT to e-publications from 1 December 2020, which will make it clear that e-books, e-newspapers, e-magazines and academic e-journals are entitled to the same VAT treatment as their physical counterparts".
"The government expects the publishing industry, including e-booksellers, to pass on the benefit of this relief to consumers. It should benefit all who read digitally, including children from poorer backgrounds: nearly 1 in 4 pupils on free school meals read fiction digitally, compared to 1 in 6 of their peers who are not eligible for free school meals."