Baroness Berridge said she would not rule out the rapid growth of religious trusts, after announcing over £2 million to help more faith schools become academies.
The Department for Education will work with the Catholic Education Service and dioceses across the country to establish a £1.25 million "turnaround" trust based in the north west.
An £800,000 "diocesan trust formation pilot" will also set up new academy trusts in partnership with the Church of England and Catholic Church.
Education secretary Gavin Williamson said CofE and Catholic trusts have a smaller proportion of academies compared with non-church schools.
Under a government agreement, the Catholic Church must retain control of governance of Catholic schools. For CofE schools, the "expectation" is for another diocesan or "strong church school-led" trust to run them.
The rules have led to schools converting en masse. Plymouth CAST, whose directors are appointed by the Catholic Bishop of Plymouth, took over 34 schools that all converted in April 2014.
But, just two years later, it received a warning notice after Ofsted found a "significant decline" in some schools since joining the trust. It was later also given a financial warning.
Minister 'wouldn't rule out' big academies move
Asked by Schools Week whether she would be happy for 30 primary schools in one area to join a trust overnight, Berridge said: "I wouldn't rule it out in the right context."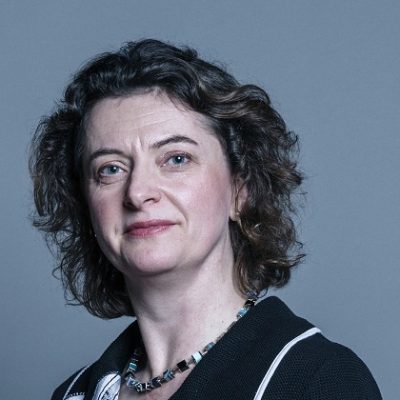 The academies minister said the government now has "rigorous processes" for new multi-academy trusts, as the system has "matured" since 2010.
"I would want to be making sure that the expertise that is there … we would need to make sure that there's great communication, great tech and that there is a very clear plan for that, but I wouldn't rule it out in the right context."
For the pilot, seven new trusts have been identified, with two more in the pipeline. The nine diocesan trusts will be across areas of need in England.
The DfE said the new MATs will have both Catholic and CoE academies and will be church-led. But the trusts themselves do not have a "religious designation".
Nigel Genders, the CoE's chief education officer, said the pilot will allow the "creation of more academy trusts which are suitable for church schools to join".
Trust will support Catholic faith schools
Meanwhile the "turnaround trust", to be called Northwest Catholic Dioceses MAT, will support Catholic schools in need of "intensive support". It will act as a "temporary home" for inadequate schools while dioceses work to build MAT capacity.
It is similar to the Falcon trust set up by the government to take over failing schools.
The DfE is in final discussions with the churches and dioceses on the MAT and further details will be published in due course.
A spokesperson for the Catholic Education Service, which is working with the DfE to set up the trust, said Catholic academies and MATs play an "important part" in the education landscape.
They added that it was "essential" they were allowed to "flourish in a manner that respects their Catholic ethos".