The government is again on the hunt for a new regional schools commissioner after Sue Baldwin – a former school funding civil servant – steps down as commissioner for the east of England and north east London.
Baldwin, the second-longest serving commissioner, leaves early next year. She has held the post since August 2017.
RSCs are typically appointed on five-year terms, according to Department for Education evidence to a 2015 committee. The department said Baldwin was leaving "at the end of her tenure", but she said she was stepping down.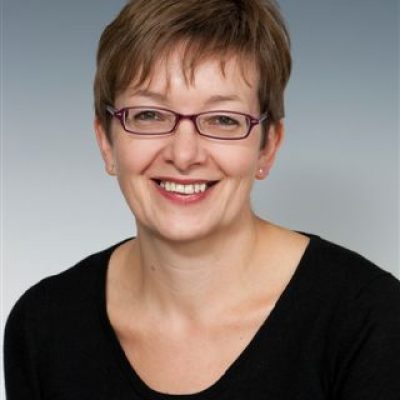 The most recent publicly available pay data for RSCs, for March 2020, shows Baldwin earned between £120,000 and £124,999 a year.
The job advert to replace her is offering between £93,000 and £120,000.
It said the work included "monitoring performance of academies and free schools, driving improvements in underperforming schools, facilitating multi-academy trust development and growth, and leading on the opening of new free schools".
But RSC responsibilities have widened beyond academies and free schools, with the DfE highlighting RSC-led regional teams' "key role in Covid response work".
DfE seeks 'outstanding leader'
The advert for Baldwin's replacement said the DfE wanted an "outstanding leader" who understood the local and national education landscape. They needed the "credibility and resilience" to engage with senior figures, from ministers to trust chiefs. The role would be based in the DfE's Cambridge or London offices.
On LinkedIn, Baldwin encouraged others to apply, saying she was "stepping down next year from a job I've loved".
She was previously director for school efficiency within the DfE and director of academies and maintained schools at the then-Education Funding Agency.
Baldwin was awarded a CB in 2016 for services to education and children's services.
Data on RSCs' declared interests from April this year listed her as a trustee of My AFK, a charity for disabled children, a governor at Barnet and Southgate College and, since January, a governor at the Harris Academy Chafford's Teaching School Hub.
Oliver Burwood, the chief executive of the Diocese of Norwich Education and Academies Trust, said she would be a "hard act to follow".
Sue Baldwin is 12th RSC to leave
A DfE spokesperson said: "We are extremely grateful to Sue for the expertise, professionalism and dedication she has brought to her role as regional schools commissioner. She has made a great impact over the course of her career, supporting the best interests of children and young people."
Baldwin's exit marks the twelfth departure of an RSC since the eight roles were created in 2014. Five left in 2019.
The job is under increased scrutiny after sector leaders criticised government oversight of schools, fragmented between multiple agencies and varying by school type.
The Association of School and College Leaders called RSCs and local authorities a "rather messy 'middle tier'" in a report this week, calling for the "creation of a single structure with appropriate local democratic oversight and co-ordination".
Meanwhile, the Confederation of School Trusts issued its own call for reform earlier this month, backing a new body combining the regulatory functions of RSCs and the Education and Skills Funding Agency.