Jess Staufenberg talks to the trust boss the government threatened to sue, who values autonomy and wellbeing for her schools and staff above all else
There are very few school leaders who have been threatened with legal action by their own education secretary. Focus Trust chief executive Helen Rowland's crime was that she wanted to run remote education, instead of in-school learning, for a week before Christmas.
A quarter of the north-west trust's pupils and over one-third of its staff had already been sent home to isolate by the end of November. With rising Covid cases, closing a week early would "safeguard the wellbeing of staff and pupils and protect precious family time together" during the Christmas break.
But the plans put her at loggerheads with Gavin Williamson, the education secretary whose reputation had taken a battering for his botched back-to-school policies earlier in the year. He had insisted keeping schools open was a "national priority".
"We thought, we've got freedoms to do what we want as academies," says Rowland.
Staff had agreed to shorter Easter holidays, to bring the days forward to before Christmas, she explains. The plans had the backing of trade unions.
We thought, we've got freedoms to do what we want as academies
"Just out of politeness, I let our contact at the DfE know. And they phoned me up, and said, 'You can't do that.' I said, 'Why not?' and they said, 'No.'"
Not so easily put off, Rowland immediately called a trustee meeting and also requested a meeting with Vicky Beer, the regional schools commissioner for Lancashire and West Yorkshire.
In an official letter, Beer said it was not "appropriate to extend the Christmas holiday". If Rowland's team didn't U-turn, ministers "may wish to consider further action" using powers granted under the emergency Coronavirus Act, she warned.
Two things struck Rowland. First off, the Coronavirus Act 2020 had not been made clear to school leaders. "No one had heard of it!" she hoots.
It gave the education secretary the power to issue a temporary continuity direction "requiring the taking of reasonable steps" to keep a school open and also "require the alteration of term dates". Of course, Boris Johnson then "closed" schools at the drop of a hat at the start of January as Covid rates soared.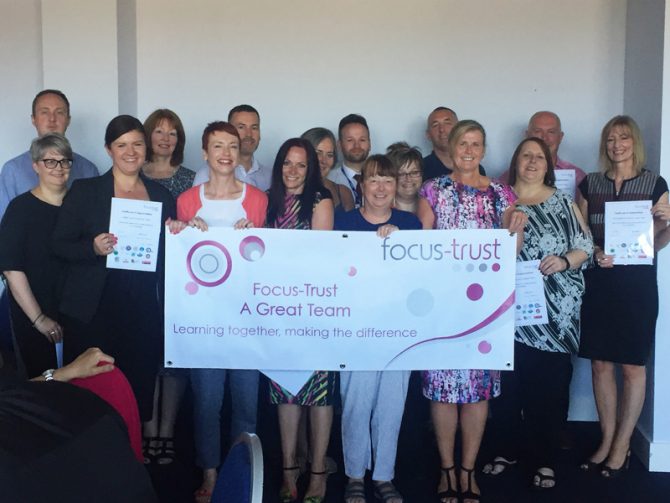 The second point was Rowland's team were not trying to "close" the school or "extend" the holidays, but run a remote education week. When they requested the same at Easter for one primary school, they were again blocked. Ten staff and 60 children in the trust ended up spending their holiday in isolation, she tells me.
"If we delivered remote education really well for 11 weeks, why not for four days?" she asks, eyebrows raised. "What really got me was that we'd told families and staff one thing, and then we had to tell them another. I said to Vicky Beer, 'In order that they don't think I'm deranged, I'll need to share your letter.'"
Rowland said she was prioritising the school community that she knows best, which spans 15 primary schools across Manchester and West Yorkshire. But each time, she has been blocked by the government.
It must have been a challenging experience for someone as driven and effective as Rowland, who tells me she has always "organised things".
She is the eldest of three children in a "big, tight-knit family", who was helping her mother out "from about four years old". At nursery, she says her teacher described her as "very chatty, and likes to organise everything". That kind of energy is apparent as we speak – multiple times she dives out of sight to rustle among papers only to emerge, triumphant, brandishing another book.
Teaching is in her blood: her mother was a primary school headteacher and her father a secondary school teacher. They tried to put her off joining the profession – "my mum said, 'It's too hard work'" – but when she had to find a career placement in sixth form, she chose a school. Then it was straight on to a four-year teaching degree and her first classroom. "I'm still in touch with families of children I taught in my first school," she grins.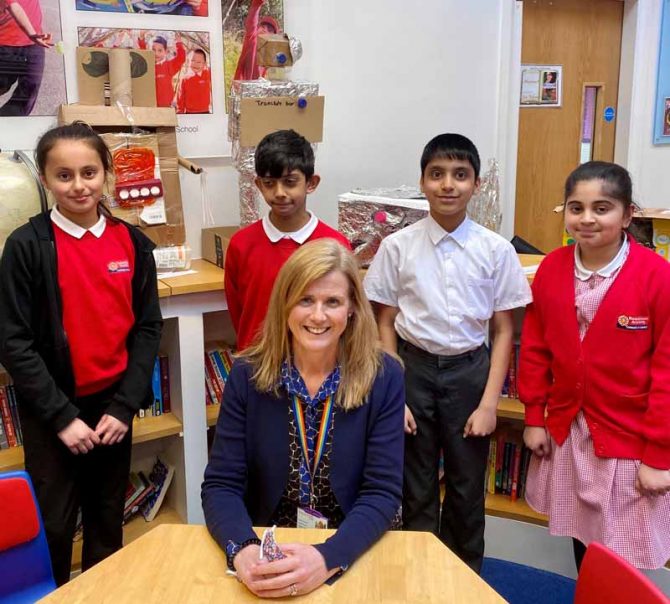 Rowland exudes the confidence of a locally grown leader, having been born in Oldham where she still lives today. As a young teacher she took an interest when a new school opened nearby, and moved over. "To be part of a brand-new school, that really opened my eyes. Ever since then I've been someone who's looked out beyond the school to others, to learn." That school is now in her trust today.
By her late twenties, Rowland was already a deputy head at a primary school, and later moved to a rural primary school where she remained for 12 years. "It was brilliant. We took it from 150 to 210 children – we couldn't make it any bigger." The school became 'outstanding'.
Then Rowland heard the Focus Trust was being set up and once again, she was interested in a project where staff could input from the ground up. "At that time academies had a bit of a negative image. But I believed in the vision. It was a big leap, and it was the best thing I ever did." Rowland became the academy trust's improvement officer, and by 2015 she was chief executive.
Rowland strikes you as someone with a great sense of agency – something the teaching profession often reports it lacks – and seems to value it highly for her staff. The "biggest thing" the Focus Trust has done is introduce "a culture of collective efficacy", she says. The concept was defined in the 1990s by psychologist Albert Bandura as "a group's shared belief" in its abilities to "organise and execute the courses of action required to produce given levels of attainment".
In other words, teachers strongly believe they can do what's needed to help the kids. Bandura's research found the effects of this "collective teacher efficacy" outweighed the negative effect of pupils' low socio-economic status.
Teacher autonomy has since become the cornerstone of Rowland's approach. She introduced peer review to the trust five years ago, so all headteachers are in "triads" to provide feedback, inspired by educationalists such as Michael Fullan, who taught her to "let the staff own the change".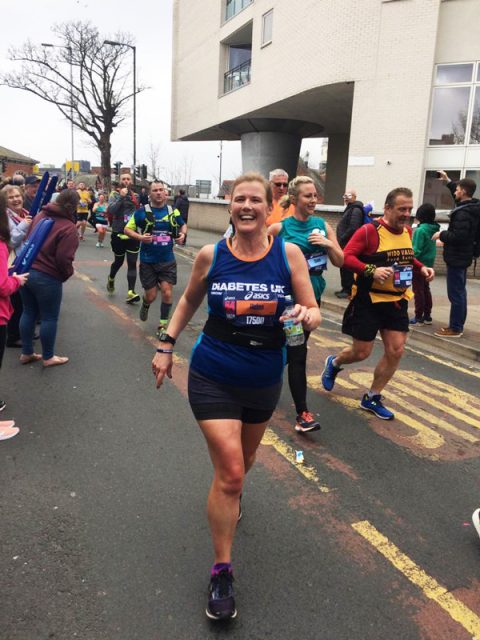 Rowland has also created "community champions" among non-teaching staff, who tell senior leaders what challenges the school faces in the community. These champions have warned that some families couldn't afford clothes, which has prompted action. Many have "told me they've found their purpose," she beams.
Rowland tells me her philosophy is summed up in a book, and dives out of sight to find it. "I carry it around with me all the time, it's called Putting Staff First!" she calls from somewhere below her desk. It's by school leaders John Tomsett and Jonny Uttley.
"When I first saw the title last year, I thought, surely we put children first," she pants, re-emerging. "But when I read it, it totally resonated with everything I believe in." The book blurb says: "The longer our schools are populated with hypoxic adults, we imperil all our futures." Hypoxic, I find out, means gasping for air, or without oxygen.
Rowland adds her own twist: work is important, but it's not that important. "I once read that life is five balls. Work is a rubber ball – it will bounce back. But the others – family, friends, integrity, health – are glass balls. They will scratch or break, perhaps for ever, if you drop them."
With this in mind, Rowland's approach in November last year makes sense. But for someone who places such value on agency, it must have been a strange pill to swallow.
Rowland says she turned to her coach and her staff for support. "That Friday evening when the department told us 'no', that was a bit of a shock[…] It was very emotional at the time. You have to not look like you're giving up or collapsing. I just felt really determined to show courage."
Rowland breathes and grins. "You have to rise above it to be honest. You have to dig deep.
"I think it's shown that we were trying to live by our values. We care for our communities. We care for our staff."