Solving special educational needs provision and scrapping SATs are just a few policies firmly in the sights of ambitious Liberal Democrat deputy leader Daisy Cooper
Unlike the new Labour shadow education team, the Liberal Democrats are standing by what could be quite the vote-winner among teachers: scrapping Ofsted.
Daisy Cooper, the party's deputy leader and education spokesperson since September, tells me the inspectorate is "not fit for purpose".
"Ofsted isn't trusted by teachers, that trust has been broken," she says. "We want broader criteria for assessment which will be about supporting schools, not scaring the living daylights out of them."
It puts Cooper in line with her predecessor Layla Moran, who described the inspectorate as a "completely broken" brand. But unlike Moran, who served as the Lib Dems' education spokesperson under three different leaders from 2017 to 2020, Cooper is not a former teacher (her background is in human rights campaign work).
I remember as a child, my mum would be white in the face knowing Ofsted were coming
However, Cooper points out that her mother was an art teacher who worked with pupils with special educational needs and disabilities (SEND). "I remember as a child, my mum would be white in the face knowing Ofsted were coming in," continues Cooper. "It would be like a day of examination, which is not how it should be for anyone working in their job."
The Lib Dem 2019 manifesto pledged to "replace Ofsted with a new HM Inspector of Schools". Inspections would "take place every three years and should consider a broader range of factors", including the wellbeing of staff and pupils.
The party's current position on Ofsted seems clearer than Labour's, which in its 2019 manifesto also said the inspectorate was "unfit for purpose" and would be replaced with "health checks" and occasional in-depth inspections.
But after Labour's election defeat, then shadow schools minister Wes Streeting said he's "not sure" that "hoping we can scrap Ofsted" is the right approach. Labour is now looking into turning Ofsted into an "improvement agency", shadow education secretary Kate Green has added, but the plans are not yet beaten out.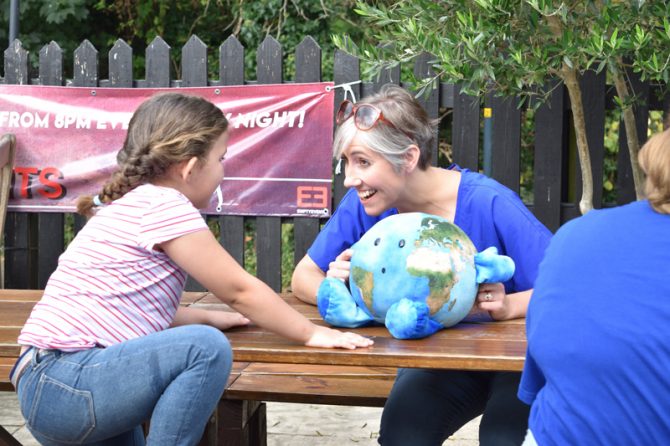 But the Lib Dems aren't for budging, Cooper says. Her party continues to stand by its other commitments, too. It wants to increase the schools budget by £10 billion over the next five years, as well as provide £7 billion for school buildings and increase teacher numbers by 20,000. Annual pay rises of at least three per cent and replacing school league tables have also been promised.
In a way, the vision has been clearer than Labour's own National Education Service (which could also be for the chop), and cuts to the heart of many of the biggest issues facing schools. Cooper hones in on another of these.
"I've been very outspoken about the need to scrap SATs," she says. "It's another form of teaching to the test and it creates a lot of stress and detracts from proper teaching time. I'd want lighter-touch testing." You can hear many primary schools cheering.
But the last election was not a good one for the Liberal Democrats. They dropped from 12 to 11 seats after humiliatingly losing their leader Jo Swinson's seat to the SNP.
It's an unbelievably bad outlook compared with 2005, when the party held a whopping 62 seats, and 2010 when they had 57 and made it into government. Since then, blamed for compromising their values, they have haemorrhaged seats.
But bucking the trend two years ago was Cooper herself. She won her constituency, the well-off commuter town of St Albans, in Hertfordshire, from the incumbent Conservative in a surprise swipe (it was the first time a Liberal Democrat had taken the seat since it was held by the Liberal Party in 1904).
I've had campaigning blood in me since I was a little girl
It was the culmination of a decade-long campaign for Cooper: born in Suffolk, she had been the party's candidate for Suffolk Coastal at the 2010 election and came second; stood for party president in 2014 and came second; stood in Mid Sussex in the 2015 election and came fourth; stood for St Albans in 2017 and came second, until finally winning.
Backing a cause is in her DNA, she tells me. "I've had campaigning blood in me since I was a little girl. I remember hearing about acid rain growing up, and after school I would go and collect conkers and tell people, 'If you don't plant these, you're killing the planet!'"
Aged six, Cooper was on her first march with her mum, a member of the Campaign for Nuclear Disarmament, and later at her state secondary, Bungay High School, she successfully campaigned against a "new scratchy jumper" that was too expensive.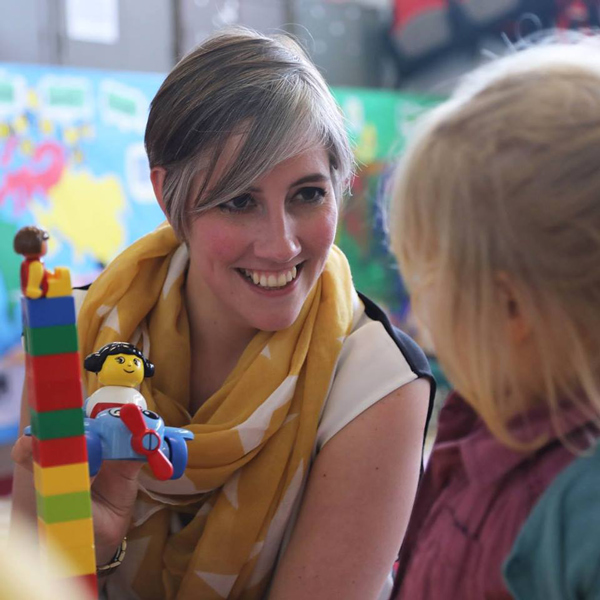 After attending Framlingham College, a private sixth-form (and Ed Sheeran's alma mater), she headed to Leeds University to study law, where she campaigned for more equipment in the computer lab.
Cooper's commitments have a habit of producing results. Aged 23, she designed her own job and got the Foreign and Commonwealth Office to fund it. Pardon? I say. "I designed a one-year project, which included my salary, and they agreed to fund it."
Political deadlocks between Commonwealth countries were preventing leaders from coming up with a unified system for delivering aid, and Cooper had a solution. "I wrote letters to all 53 heads of Commonwealth states, and eight replied." She says the heads of state were surprised to meet their 23-year-old organiser at the first meeting in New York.
Then Cooper worked for the Commonwealth Secretariat, which runs meetings and provides policy advice, and there campaigned against human rights abuses in Sri Lanka and Zimbabwe.
Following ten years in international affairs, she became joint executive director for Hacked Off, the campaign for press regulation. She herself insists on remaining private: she declines to discuss her family aside from her mother, revealing only that her father was an accountant.
One gets the impression of a life committed to causes, and even where she has been unsuccessful, she has been noticed: her first loss in Suffolk Coastal nevertheless resulted in an eight per cent swing to her. "That put me on the map," she explains.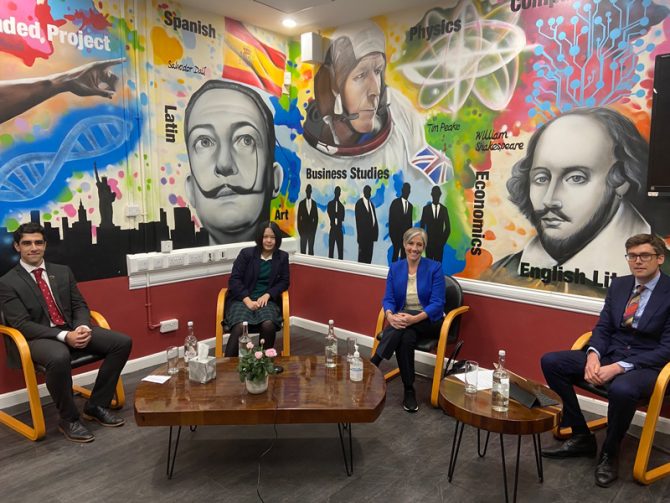 Cooper has been tagged by commentators as "one to watch". She was trusted to run Jo Swinson's successful leadership campaign, and given she was only elected in 2019, it has been a rapid rise to the deputy leadership. Her appearance on Question Time this month was notable for her ability to get the audience onside with a persuasive and passionate argument, and several tweets about her stated the tweeter would now vote Lib Dem.
When I ask Cooper why she didn't run in the leadership contest that Ed Davey won last summer, she hints pretty clearly at the future. That decision "was always going to depend on the timing", she says, and since she had only been an MP for five months she "decided that right then wasn't the right time for me".
Until such a time, one of her key priorities as education spokesperson is SEND. "We need a lot more money, we need to change the way SEND support is being provided. In my surgery, parents are battling against the system. There will be a crunch point on high-needs funding – many local authorities have gulfs of millions of pounds." She thinks the government needs a "separate SEND-specific strategy" within its recovery plan.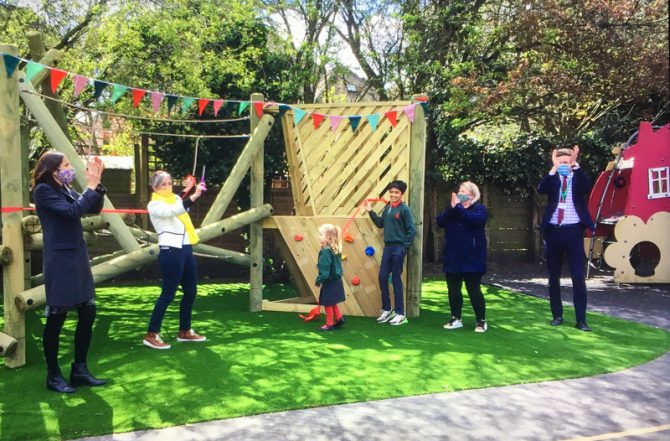 Yet will the message get through? Streeting made a perceptive comment about Labour's proposal to reform Ofsted: the "public heard the 'scrap Ofsted' bit" not the "'we want to replace it with something better' bit".
I press Cooper on this point. For instance, would she scrap the 'outstanding' grade? "I don't have a gut instinct about the outstanding grade," she says, rather in a change of step from her usual campaigning talk. "Any changes in the system need to balance what parents and guardians want to see, but also fairly reflect what happens in schools." Perhaps her position is not that much clearer than Kate Green's quite yet, after all.
With Lib Dems seeing growth in this month's local elections – they gained one new council and eight new councillors, as Labour plummeted – the party needs to be clear how, under first-past-the-post, its offer to schools clearly differs from others. It is always at risk of being overlooked: in July last year, Davey and Moran blasted Michael Gove for taking credit for the pupil premium policy, which they said Lib Dem ministers drove through.
But Cooper has her eye firmly on the campaign. "We're looking at those places where we're in second place to the Conservatives, and that's about 80 seats across the country. Our priority is to oust this Tory government. It really matters."