From the outside, Charles Dickens looks like any other inner-London primary school.
But behind the walls of its building in Borough is a team that has worked on five different government school-to-school support initiatives in just four years.
This year alone, Charles Dickens has become a behaviour hub, a teaching school hub and a flexible working ambassador school. It has been a research school since 2019, and received money to aid school improvement in neighbouring settings in 2017.
In fact, Charles Dickens has led more such programmes than any other individual institution in recent years.
Cassie Buchanan has been head of the school since 2008, and now also leads the Charter Schools Educational Trust, which it joined when it converted from a foundation school to an academy last year. The school was rated 'outstanding' by Ofsted in 2019.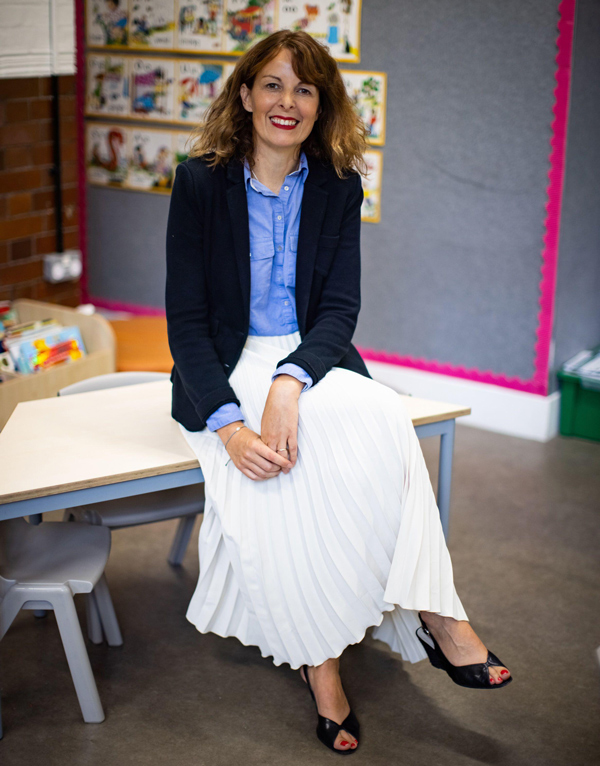 Buchanan told Schools Week the school had always been "outward-facing", and that "part of the moral purpose – the vision – for the school is to be able to give back and contribute back to the system, rather than kind of holding it all as one school".
Involvement in the various programmes has also brought substantial extra cash into the school – over £650,000 since 2017.
This includes £200,000 in teaching school hub funding (replacing the £40,000 annual funding for teaching schools), £60,000 for flexible working, and at least £12,000 for the behaviour hub.
Research school funding is £40,000 a year, and in 2017 the school received £190,000 from the strategic school improvement fund for a collaborative project across 13 Southwark schools.
The school has also received £65,000, the majority of it from the Greater London Authority, for its Stepping into Leadership programme, which aims to make the teaching workforce more ethnically diverse.
Model helps other schools in area and beyond
But Buchanan is keen to point out that Charles Dickens isn't the only beneficiary. Its teaching school alliance, for example, has another school leading on teacher training, while other heads lead "different bits of school improvement".
Asked why she thinks her school is so successful in obtaining Department for Education grants, Buchanan says government was "really clear about what they're looking for" in the bidding processes.
"They look for track record and capacity. So I guess if you can demonstrate that you have done that quality of work and that quantity of work and you're able to work with different partners, and you can demonstrate how you can kind of grow with the grant and then shrink back at the end, then you're meeting the criteria."
The collaborative approach allows Charles Dickens to help other schools even beyond its immediate network, for example, by publishing all of its online learning materials on its website at the beginning of the pandemic.
But Buchanan said the school's own pupils benefit too – both from the expertise of teachers working on the various projects and from improved retention.
"There's no better CPD than working in other schools. And it means we haven't got churn. We get people who stay for a long time, but also stay and are committed to getting better. So it's the best of both worlds, isn't it?"
For assistant head David Windle, this outreach work is a "defining feature" of the school where he has now worked twice – as a newly qualified teacher in the mid-2000s and again since 2015.
"It definitely helps us grow as a school and it helps individuals in the school grow, and I think people do stay around for that reason. Because you can progress here, you can still learn new things, no matter how long you've been here."
Flexible working avoids staff 'waste'
Teacher retention was also at the forefront of Buchanan's mind when the school bid to be part of the flexible working pilot.
"I see particularly women leave the profession because teaching isn't always compatible with having a family or having caring responsibilities. I've got three children, and I found it very difficult. I couldn't have done it if I hadn't had somebody at home, my husband, looking after them.
"It's about making teaching a more a more flexible profession. And that means we get to keep all those people who couldn't stay because of the job. That seems like a terrible waste to me."
Education ministers have often been accused of playing favourites, particularly with the big academy trusts. But could the success of a small school in a tiny trust change this in the future?
A DfE spokesperson said successful bids to school-to-school support programmes were awarded with a "high bar and following open and transparent tender processes".
"Charles Dickens champions the evidence-based approaches that are so beneficial for high-quality teaching and pupil development. They help foster close partnerships and collaborative learning between schools, benefitting all the schools they work with."