The government has revealed the first 22 schools which will head up its £10 million behaviour hubs initiative.
Gavin Williamson, the education secretary, has also pledged to consult on "how we can help heads remove phones from the school day".
The behaviour hubs project, led by government behaviour tsar Tom Bennett, aims to support 500 schools which struggle with poor discipline over the next three years. It will begin at the start of the summer term.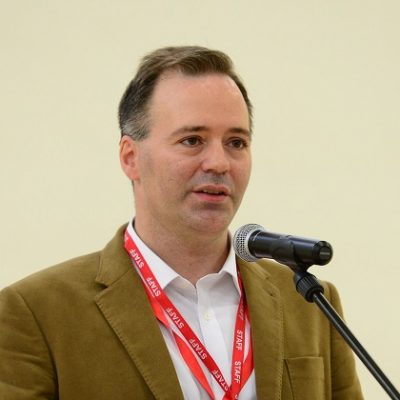 The £10 million initiative was originally slated to begin in September last year but was delayed due to the pandemic.
Lead schools and academy trusts will work closely with the schools they are supporting to diagnose what could be improved.
They will also develop and launch new behaviour approaches and policies and provide ongoing mentoring and support.
The DfE said mentoring schools will provide advice on issues ranging from setting clear expectations to eliminate low-level disruption in classrooms, to more systematic approaches to maintaining order and discipline across the school, such as forbidding the use of mobile phones and maintaining quiet corridors.
There will also be "open days" at lead schools where their counterparts can observe good systems and approaches in action.
Williamson this week renewed calls for the "scourge of ever-present mobile phones" to be banned in schools, and pledged to support firm stances on discipline and behaviour.
He had previously called for mobile phone bans to "be the norm" in schools.
Writing in the Telegraph today, Williamson revealed his plan to consult on how to help heads ban phones, along with "other revisions to the behaviour and discipline and exclusion guidance". The consultation will take place "later in the year", he said..
'Disciplined classrooms are best'
Williamson said he would "always support schools taking a firm approach, for example taking action to tackle the scourge of ever-present mobile phones – because I know the positive impact it will have on students' wellbeing and attainment".
The behaviour hubs programme will run on a termly basis, with lead schools and MATs forming hubs with two different supported schools each term.
Schools taking part in the programme will also have access to training on common problems and effective approaches led by Bennett.
The behaviour tsar said: "Every school can, with assistance, be safe, calm places where everyone is treated with dignity, and students and staff can learn and flourish together."
The DfE said the programme will expand next year, with further lead schools and MATs appointed to support more schools.
Behaviour hubs lead schools: The full list
Throckley Primary School, Newcastle upon Tyne
Sedgefield Community College, Durham
Carmel College, Darlington
Tor View School, Lancashire
Evelyn Street Community Primary School, Warrington
Dixons Trinity Academy, Bradford
Painsley Catholic College, Staffordshire
Witham St Hughs Academy, Lincolnshire
Keyham Lodge School, Leicester
Perryfield Primary Pupil Referral Unit – Worcestershire
Saint Augustine's Catholic High School, Worcestershire
Bedford Free School, Bedford
Oak Bank School, Bedfordshire
Chepping View Primary Academy, Buckinghamshire
Ashmole Academy, Barnet
St Gregory's Catholic Science College, Brent
Charles Dickens Primary School, Southwalk
Lyons Hall Primary School, Essex
Maiden Erlegh Trust, Wokingham
The Limes College – Alternative Learning Trust, Sutton
Glenmoor Academy, Bournemouth, Christchurch and Poole
Polegate School, East Sussex