MPs have demanded ministers provide answers regarding the £3.1 billion in catch-up funding after the government's own sums appeared not to add up.
It is unclear whether all of the money provided has been additional monies, or if some has been derived from DfE savings elsewhere
The education select committee has written to Gavin Williamson saying that they have "difficulty reconciling" government pledges in its spending estimates presented to MPs with the funding announcements made by ministers.
The DfE regularly provides updates to the committee explaining how much it plans to spend in what are termed "estimates memorandums".
Over the past year, various pots of catch-up cash have been committed: £1 billion in summer 2020, £0.7 billion in the Budget and £1.4 billion in June for various initiatives including the National Tutoring Programme.
But MPs say that so far, only £369 million extra has been provided from the department's reserves for catch-up in the 2020-21 estimate, and £122 million in the 2021-22 estimates.
'Unclear' what's additional catch-up cash
Robert Halfon, Conservative chair of the education select committee, said in the letter it was "unclear whether all of the money provided has been additional monies, or if some has been derived from DfE savings elsewhere".
They want the DfE to provide a table clarifying six points (see below).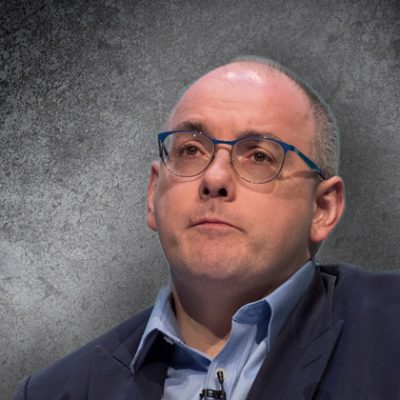 MPs have also queried how the DfE will evaluate the effectiveness of the spending and what additional funding has been provided this financial year to support schools with teacher-assessed grades.
Labour committee member Ian Mearns said "the sector would like to see" the government being "much more transparent" on catch-up funding.
Schools Week revealed last year that £140 million of the £350 million promised for the National Tutoring Programme would actually be rolled over to funding it for a second year.
Carole Willis, chief executive of the National Foundation for Educational Research, said: "Greater clarity on these issues would be welcome.
"But the more significant question is how much more the government is able to commit in the forthcoming spending review to address the significant amounts of missed learning children have experienced and the detrimental effects of the pandemic on their mental health and wellbeing."
The DfE did not respond to requests for comment.
MPs' catch-up cash questions
How much of the total £3.1 billion so far has come from savings rather than new Treasury cash?
How much is expected to be added in 2021-22 DfE supplementary estimate?
How much of the announced catch-up funding was spent in 2020-21?
How much additional funding over and above the non-Covid Spending Review baseline has been included in the 2021-22 main estimate?
How much is planned for financial year 2022-23 and beyond?
Is any of this funding ringfenced – either within the DfE, or within schools' budgets – to prevent it being used to fund other pressures?