A raft of Covid protective measures look set to be removed in schools on "freedom day" later this month. Schools Week takes a look at the evidence behind the government's "gamble".
From July 19, when the country will likely move to Step 4 of the roadmap out of lockdown, keeping pupils in bubbles and rules on face masks in schools will all be ditched.
It is unclear how the government's announcements as a whole will prevent further disruption from happening
Schools will also no longer be required to run contact tracing, handing over their responsibilities to NHS Test and Trace (see full list of changes below).
Education secretary Gavin Williamson claimed that, having "listened to teachers, and balancing the risks to health and education to maximise attendance and minimise disruption to children and young people's education", "enhanced hygiene and ventilation" will remain in place.
While these appear to amount to little more than hand washing and opening windows, the DfE is working with the Scientific Advisory Group for Emergencies and NHS England on a pilot to measure CO2 levels in classrooms. This will also be "exploring options to help improve ventilation in settings where needed".
What impact will this have on Covid cases in schools?
Unison head of education Jon Richards called the move a "dangerous gamble".
Attendance survey data published this week estimated that around 640,100 pupils, or 8.5 per cent of the total pupil population, were off because of Covid last Thursday, up 66 per cent from around 384,500 or 5.1 per cent of pupils the week before.
The latest Public Health England surveillance data also found there were 251 new Covid outbreaks in schools last week, up from 215 the week before and 151 the week before that.
Geoff Barton, general secretary of the ASCL school leaders' union, said the change in rules would "understandably be greeted with some trepidation after the events of the past 15 months".
"But we have to put an end to the educational disruption that has blighted the lives of children and young people during the pandemic and it simply would not be fair to them to continue with the current controls when the adult population is largely vaccinated."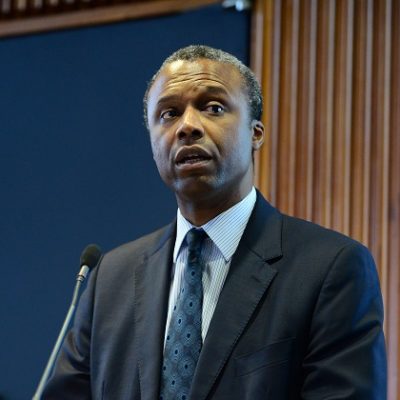 But Dr Patrick Roach, general secretary of the NASUWT teaching union said it was "unclear how the government's announcements as a whole will prevent further disruption from happening".
He warned that removing the requirement for pupils to self-isolate when they have been in close contact with someone who has tested positive "may well accelerate the spread of the virus in schools and cause even higher levels of disruption for pupils and teachers".
Following calls to provide evidence to back up the changes, the Department for Education published a summary on Wednesday.
Just 2 in 5 school staff are double dosed
The document noted that according to ONS school infection survey data, 86.7 per cent of school staff had received at least one vaccine dose by the end of May, while 43.1 per cent had received two doses.
The government has reduced the vaccine dose interval for under 40s from 12 to 8 weeks, and Williamson this week encouraged "all teachers, educational staff and eligible students to get their vaccines".
But there are also fears about transmission among pupils, who the DfE's own evidence document accepted "represent the largest pool of unvaccinated people" in the country.
Writing in the Lancet, 100 experts this week warned that unmitigated transmission "will disproportionately affect unvaccinated children and young people who have already suffered greatly".
In its evidence document, the DfE pointed to data showing school children were much less likely to have Covid antibodies than adults.
As of December, 9.1 per cent of primary pupils and 13.5 per cent of secondary pupils tested positive for Covid antibodies, though the DfE accepted that this will since have increased. In comparison, nine in 10 adults in England are likely to have antibodies.
But the DfE said the risk of hospitalisation and intensive care admission in children due to Covid was "very low". In the first 25 weeks of this year, on average 1.3 per 100,000 0-4 year olds and 0.4 per 100,000 5-15 year olds were admitted to hospital for new Covid cases per week.
The ONS has recorded just 16 deaths in 0-14-year-olds from Covid up to June 25.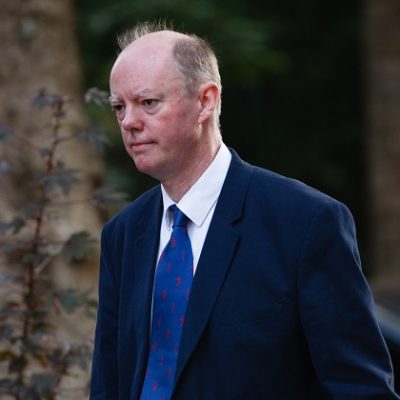 Delta hitting less-vaccinated groups
Early data on the Delta variant also suggests children and young people "are not disproportionately infected". But surveillance "shows a greater proportion of cases are occurring in less vaccinated, younger age groups".
Chief medical officer Chris Whitty warned ending restrictions this month risked a rise long covid suffered.
The NEU has asked the DfE to say how many children would be affected.
The DfE evidence document says studies on long covid in children was limited. But two recent studies "suggest the scale of the problem is smaller than suggested" by others, such as the ONS.
One study showed 9 per cent of children reported at least one symptom beyond four weeks, while another found 4.4 per cent had an illness duration of 28 days or more.
Schools will still be asked for contact tracing advice
The National Education Union warned this week that it was "seriously concerned that if Department for Education policy is merely based on 'hope for the best' and not also on planning for something less than the best, then we could experience even more chaos and disruption next term".
The union also questioned "how effective a public test track and trace system will be and how much it will control cases in schools", and the DfE faced questions about how the system will work if primary pupils need to have their contacts traced.
DfE said parents would be contacted for those pupils, but admitted schools will still be asked for advice in the case of outbreaks.
The DfE also admitted there was "limited evaluation" of Covid protection measures, though the document acknowledged observational studies "consistently suggest that transmission within schools can be limited when infection prevention and control measures are in place".
However, the government said the benefits of the measures needed to be weighed against the downsides. The proposals represent moving to a "steady state" minimising the burden on bubbles and other restrictions on staff and parents and the impact on those pupils' schooling.
DfE points to evidence of 'detrimental effect'
The document highlighted "qualitative evidence from stakeholders" that "suggests that some interventions are detrimentally affecting schools' and colleges' ability to teach a full curriculum, particularly practical subjects and those that require specialist staff or equipment".
Ofsted found that bubbles meant "extra-curricular and enrichment activity was reduced or halted".
The DfE also surveyed over 2,000 school leaders and 2,000 teachers in its school snapshot survey. It found 65 per cent of primary schools had bubbles of between 21 and 50 pupils, while half of secondary schools reported bubbles of between 101 and 200 pupils.
The Department said it had conducted "a number of surveys with teachers and leaders since May 2020", which would be "published in Autumn 2021".