A Labour government will not "meddle" in successful schools or launch a "revolution" in school improvement mechanisms, says the new shadow schools minister.
But the schools community faces a long wait to see a "fully formed" set of education policies from the party.
We want a virtuous circle, and where that exists, we will not be meddling, we won't be bombarding with ideological diktats
Peter Kyle said "everything [is] on the table" in an ongoing policy review, with frontbenchers preparing to be "election-ready" within the next two years.
In his first interview with an education publication, Kyle criticised the government's "tendency to micro-manage" areas such as the curriculum and school behaviour. He also challenged ministers' focus on "organisational structures", saying Labour would leave successful schools alone.
It follows recent government announcements on support for mobile phone bans in schools and measures to move to a fully academised school system.
Kyle said the government had "run out of fresh things to say" on school improvement, "which is why it keeps throwing out these strange, eclectic and slightly aloof provocations over things like mobile phones and repeating the word academy".
'Great' schools won't be asked to change
He said Labour would be "ruthlessly focused on disrupting failure, but where there is a great school, our question won't be 'we want you to change', it will be 'how do we learn'."
He wants "parents to be challenging schools, we want teachers to be challenging students, we want governors to be challenging principals".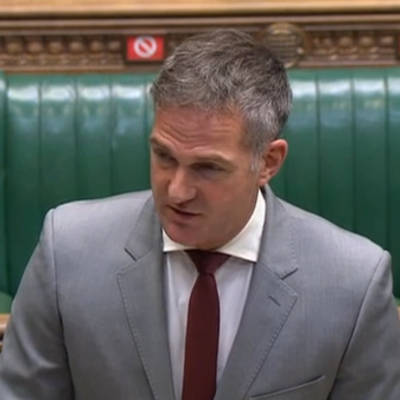 "We want a virtuous circle, and where that exists, we will not be meddling, we won't be bombarding with ideological diktats, we will simply be learning from their experience and celebrating their success."
Appointed in May after Wes Streeting was promoted, Kyle is the third shadow schools minister since Sir Keir Starmer's appointment as Labour leader last April.
A former chair of governors at Brighton Aldridge Community Academy, he has spoken in Parliament about how academisation can be a "powerful tool for school improvement", setting him at-odds with many of his Labour colleagues.
Fears over 'deeply fragmented' schools sector
But he warned this week that the school system had become "deeply fragmented", with some schools facing a different improvement approach than others "two hundred yards down the road".
Academisation should be "on the table" where local authorities were holding schools back, but he questioned why high-performing councils were prevented from being involved in turning around failing academies.
"If you are a failing academy and you are in a local authority that is outstanding and running local schools that are outstanding, why would you prevent the thing that is driving such high standards locally from being part of that school improvement regime?"
But asked whether he was proposing wholesale reform of school improvement and intervention systems, he insisted there would "not be a revolution under the Labour party". It follows the announcement that all previous policies, including pledges to replace Ofsted, scrap SATs and bring academies back under local control, are under review.
Labour 'won't shy away' from saying what it would do differently
Like his boss, the shadow education secretary Kate Green, Kyle remained tight-lipped about Labour's policies.
However, he acknowledged "the need to start indicating direction of travel as quickly as we can".
He also accepted the party needed a "fully-formed set of policies ready to present to the public in our next manifesto, in time for the profession and the public to really understand and internalise it, perhaps in more detail than we have in the past".
"We're not expecting an election in 2024, we're fully expecting it to come before that, which means we have to be absolutely election-ready in the next two years."
But he added that there would also be "key moments that are going to be coming up in the next six months which will require us to present what we would be doing if we were in the privileged position of governing… We won't be shy in doing that."