An academy trust founded by a Conservative peer is advertising for unpaid volunteers to fill key roles, as plans for another free school bite the dust.
Newly published accounts for the Floreat Education Academies Trust, founded in 2014 by Lord James O'Shaughnessy, a former aide to David Cameron, show "very low pupil numbers" forced it to scrap its plans to open a free school in Berkshire in September.
It is the trust's third proposed free school that has fallen through, leaving it with just two small primaries. It did have another school – Floreat Brentford – but that closed last year over site issues. At the time, it had 381 pupils across its schools.
This sends out a terrible and insulting message to professionals who fulfil these important roles in schools
It has also emerged that the trust is looking for volunteers to fill the roles of finance assistant, office administrator and personal assistant to the chief executive.
Each is expected to work between three and five days a week, with hours ranging from full-time to a minimum of two to three hours a day. The finance volunteer is wanted for a "minimum of six months".
Floreat also wants an unpaid project intern with no fixed hours.
A report from the Education Policy Institute in March warned of an "increasing reliance" on unpaid staff in schools, with volunteers making up as many as 16 per cent of staff in reception classes.
Hugh Greenway, the chief executive of the Elliot Foundation trust, which has 28 primary schools, said the scrapping of the education services grant meant the "minimum sustainable size" for a primary trust could be as high as 10,000 pupils. The grant's disappearance will leave academies £353 million out of pocket by 2020.
"We need to increase the average size of the average MAT, as until the majority are viable the only way to continue is through volunteering, external fundraising, accepting more risk than we would like or lowering our standards. All of which are very problematic.
"The problem is there's no more money to give and with Brexit looming there will be less for the foreseeable future. We need to be pragmatic."
Kevin Courtney, the joint general secretary of the National Education Union, said appointing volunteers to key posts "sends out a terrible and insulting message to professionals who fulfil these important roles in schools".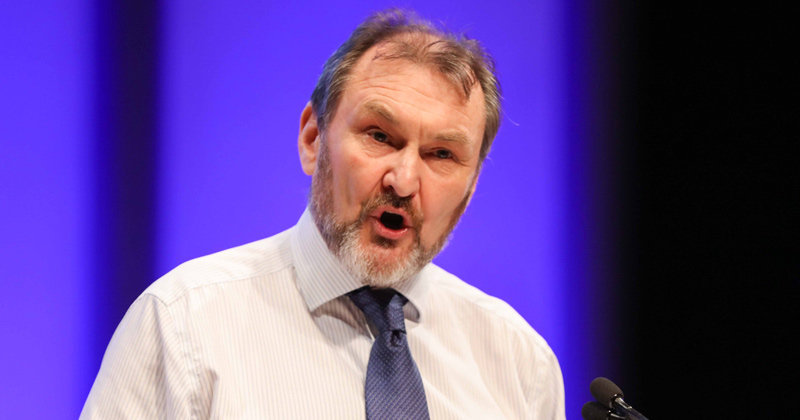 Floreat, which is not the only trust to court controversy over volunteers, did not respond to requests for comment.
In April, United Learning was criticised for seeking an artist to work weekends for free in the boarding house of its private Ashford School in Kent. In August 2017, the trust withdrew a job advert for an intern to work for free in its Walthamstow Primary Academy for up to a year, following criticism from Stella Creasy, the local MP.
Floreat now runs Floreat Wandsworth in south London and Floreat Montague Park in Wokingham, Berkshire.
The funding agreement to open Floreat Silver Meadow, also in Wokingham, last September was cancelled after "slower than projected growth of the housing development that the school was built to serve resulted in very low pupil numbers".
Schools Week reported in October that Floreat had been given £340,000 to establish another two primaries in London – Floreat Colindale and Floreat Southall – but neither opened.
A possible merger with another trust did not go through.
Floreat's latest accounts show a "principal risk" is that it maintains its "further sources of funding, including private donations, project grants and pre-opening grants".
However, the trust received no donations from its charity sponsor, Floreat Education Limited, last year compared with £82,000 in 2016-17.
Accounts show that the trust had nearly half as many management staff (6) as teachers (13). The pay of Janet Hilary, the chief executive, rose slightly from £126,583 in 2017 to £128,768 last year.
A spokesperson for the New Schools Network said opening a new school was a "significant challenge", but insisted that more than 100 standalone free schools and "a number of smaller academy trusts" had opened and "go[ne] on to thrive".
The Times reported in 2016 that two firms linked to O'Shaughnessy received payments from Floreat totalling more than £125,000. Most of that went to Mayforth Consulting, a company he founded.