Sir Theodore Agnew, a prominent Conservative donor who founded the Inspiration Trust academy chain, is rumoured to be Lord Nash's replacement as the government's academies minister, Schools Week understands.
Rumours of Nash's departure have been circulating for some time, but staff at the Department for Education were told this week that he is to leave, and Agnew is being lined up as his potential successor.
Nash has served as the DfE's minister in the House of Lords since 2013. He has been responsible for steering new laws through the upper house, and is also in charge of academies policy and school improvement as minister for the school system.
If Agnew is selected to succeed him, he will need to be given a peerage by the government so he can sit in the Lords.
He has enjoyed close links with both the Department for Education and the Conservative Party for several years.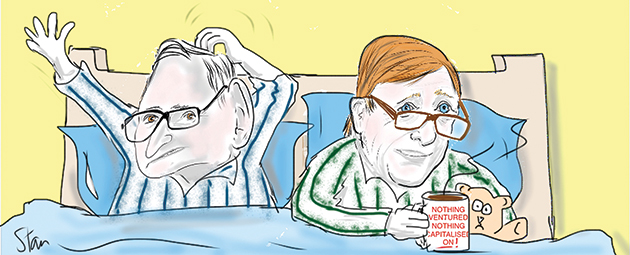 He donated more than £130,000 to the Tories between 2006 and 2009, and served as a non-executive director at the DfE from 2010 to 2015.
Between 2013 and 2015, Agnew headed the the department's academies board. In this role, he oversaw the work of the regional schools commissioners – including Tim Coulston, who at the same time had oversight of Agnew's own academy chain, the Inspiration Trust.
Coulson, now chief executive of the Samuel Ward Academy Trust, has recently been appointed as chair of governors at the Great Yarmouth Charter Academy. The school, run by the Inspiration Trust, has recently been at the centre of a row over its strict new behaviour policy.
Agnew's involvement in the chain will be back under the spotlight if he is appointed as a minister.
Assuming he retains Nash's academies brief, Agnew will be directly responsible for the DfE's entire schools commissioners group, which in turn has the power to intervene in academies when they are failing or coasting.
Dame Rachel de Souza, the chief executive of the Inspiration Trust, also sits on the powerful headteacher board for the east of England and north-east London. The board advises the area's schools commissioner, Sue Baldwin.
The Inspiration Trust would not comment. The Department for Education has been approached for a response.
Save
Save
Save