Teachers and their households were not at an increased risk of experiencing severe Covid or being hospitalised from the virus during the last academic year, a new study has found.
Researchers say findings from a Wellcome Trust study published by the British Medical Journal today should "reassure those who are engaged in face-to-face teaching".
They used Scottish data from March 2020 to July 2021 to compare the risk of Covid-19 among teachers and their household compared with healthcare workers and adults in the general population.
The overall risk of hospital admission for all groups was less than one per cent during this period.
Factors such as age, sex, ethnicity and deprivation levels were adjusted by researchers when assessing the data. They found the risk of hospital admission was 50 per cent lower for teachers and their households in the spring and summer of 2020 than the general population.
In contrast, hospitalisation due to Covid was four times as likely in patient facing healthcare workers and twice as likely in their households.
During the winter period, when schools remained closed, teachers and their households again showed a 50 per cent lower risk of hospital admission than the general population.
Rise in hospital admissions when schools returned
During the first period of school reopenings in autumn 2020 the risk of hospital admission for teachers increased more than twofold – reaching similar levels to those in the general population.
The summer term saw a smaller increase as rates increased by around 1.7 times . During this period vaccinations were available and researchers acknowledge the uptake of the vaccine in teachers may have contributed to their protection during the period.
There was no accompanying increase in the relative risk of severe Covid among teachers or their households during the period in which schools were open.
As this is an observation study researchers said it was not possible to state why teachers are not at a higher risk than the average working adult.
Most teachers in the study were young, with an average age of 42, while four out of five were women and 84 per cent had no existing conditions.
Measures still needed to reduce Covid transmission in schools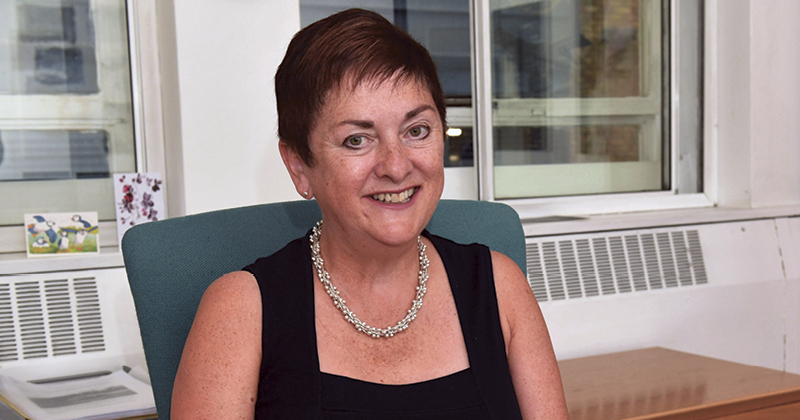 Dr Mary Bousted, joint general secretary of the National Education Union, said the study was "very good news and very reassuring".
However she warned that nothing in the study "negates the importance of vigilance in suppressing Covid transmission in schools" and the union remained concerned about vulnerable members of the school community.
She added: "We must ensure greater protection for the many thousands in these categories. The NEU calls on school and college leaders to give every reasonable dispensation to ensure those staff can continue to work safely."