The government will compare schools on their "intensity of need" when selecting settings during the rest of its school rebuilding programme and prioritise structural and safety issues under new proposals set out this week.
The Department for Education (DfE) has opened a consultation seeking views on the approach it should take when prioritising schools for future places in the programme.
It comes as the DfE named a second set of 50 schools which will be included on the programme – leaving 400 places still remaining.
Ministers pledged £1 billion to fund the programme last year and have published the consultation following calls for clarity on exactly how schools are selected.
The consultation is set to close on October 8. Here are the key points.
1. Sites compared by 'intensity of need' over same surface area
The DfE said the fairest way to compare schools would be on "intensity of need", which would be measured as "the amount of condition need per metre squared of floor area".
This would avoid simply comparing the volume of issues at each school, which would favour larger secondary schools.
However, the consultation warned that just measuring the intensity of need across whole site may "fail to prioritise buildings with particularly high condition need".
The government is therefore proposing to compare sites based on the most intense need across the same surface area. This method was used when picking the second batch of 50 schools.
2. Safety issues the government's 'top priority'
The consultation admitted "no single factor gives a complete view of the need for rebuilding" so the "challenge is to objectively measure different factors and decide on the relative weighting between them".
However, the DfE said it planned to define as its top priority "structural or safety issues that mean a building is not fit for use, or is likely to become unfit for use soon, because it poses a risk to users".
This will be followed by "severe deterioration" to a main building's fabric and "mechanical and electrical systems that are close to failure and could cause a school building to close in the near future".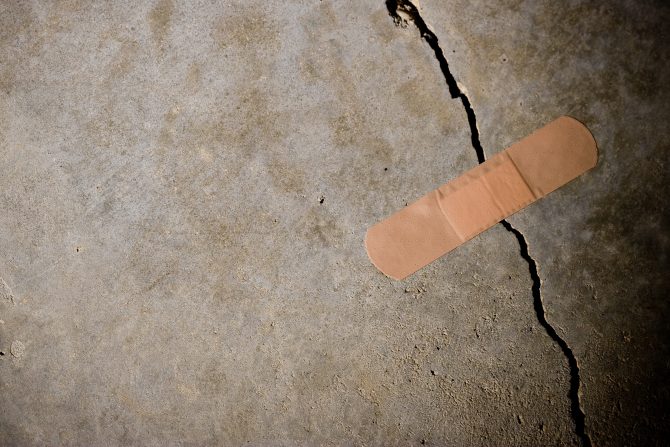 3. Programme will address asbestos issues
The government said the rebuilding programme would address asbestos in all buildings included.
The DfE's asbestos management assurance programme indicates that over 80 per cent of schools contain some asbestos.
However, for asbestos to be considered as a primary factor for prioritisation, schools would have to have "extensive asbestos in poor condition with professional surveys indicating that rebuilding or significant refurbishment is the most cost effective solution to address it".
4. There may not be a balance across different school types
For the first two rounds of the programme the DfE used "minimum quotas" to ensure a number of special and AP schools, broadly reflective of their overall representation in the school system, were prioritised.
The consultation seeks views on whether this system should remain, stating: "In pursuing an objective comparison of rebuilding need, the projects prioritised will not necessarily be balanced across schools of different sizes, types, locations or with other characteristics".
5. DfE may factor in potential impact on standards
As it will be "hard to differentiate" between schools with buildings in similarly poor conditions, the DfE may look at non-building factors when making "finely balanced judgements".
"In particular, we are considering how we might factor in the impact rebuilding could have on supporting improvement in school standards."
6. DfE favours asking for nominations…
The DfE has set out three potential approaches to getting information to assess rebuilding need.
In the consultation, the government indicated its preferred option was to invite expressions of interest from  responsible bodies, "nominating the schools they would like considered for the programme".
It would then prioritise from this group, informed "primarily" by information from its condition data collection.
The DfE said this approach would allow it to take account of responsible bodies' priorities, but warned CDC data may not be up to date and some responsible bodies may have "less capacity to engage".
However, it said the option "may provide the best balance between the different objectives, based on the rationale and limitations above".
7. …but other options are being considered
Another option on the table is inviting responsible bodies to submit comprehensive evidence of rebuilding needs and assess this evidence using a scoring system.
Alternatively, the DfE could base prioritisation primarily on CDC condition data analysis. Under this approach, supplementary information would only be accepted from responsible bodies "where it evidences severe types of rebuilding need that CDC does not capture".
8. Remaining 400 schools may be announced together
The DfE is also asking for feedback on the future selection timetable, recognising that advance notice would provide "greater certainty to schools and responsible bodies" and avoid schools investing in buildings which will be replaced.
"It would minimise burdens on the sector from having to engage with the programme multiple times."
The options for the timetable include selecting all 400 up-front, selecting 50 projects a year, or selecting the majority of the 400 projects up-front, but reserving a "reasonable number" for later in the programme's life.