The government has spent £38.8 million moving academies between trusts since 2014, official figures show, but transfers fell to a four-year low during the Covid-19 pandemic.
Analysis of new Department for Education data shows a significant drop in academies switching trusts over the past financial year, with both voluntary transfers and forced rebrokering drying up as schools grappled with the pandemic.
Only 189 transfers took place in the year to April 5, down from 241 the previous year and the lowest since 2016.
The number forced to transfer by regional schools commissioners dropped by more than a third to 42, which could reflect disruption to Ofsted inspections which can trigger intervention.
Meanwhile the number initiated by the trust also fell to 118, down from 170 the previous year.
Two per cent of all academies changed trust in 2020-21, down from 2.7 per cent a year earlier. A total of 1,365 academies have now changed hands since 2013.
The scale of the decline suggests Covid has had a significant impact on the workings of the academy system, with the government now redoubling its efforts to get every school to join a "strong" multi-academy trust.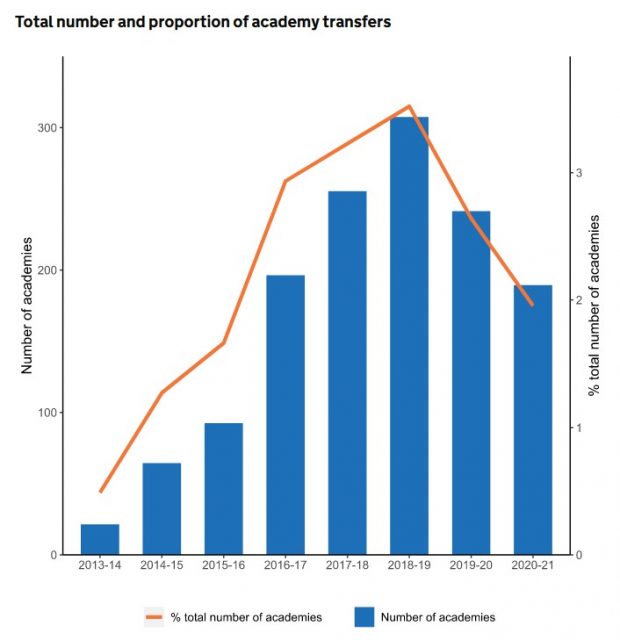 A Schools Week investigation earlier this year also revealed how far Covid had blown efforts to expand the academy model off course.
Academy openings hit a decade-low last year, a 48 per cent drop on 2019. A DfE spokesperson said the pandemic "understandably drew the focus of school leaders and governing boards during the last year".
Both transfer and conversion rates were already flagging before Covid struck, however. The 241 transfers in 2019 marked a three-year low, and the 776 academy launches in 2019 were also a four-year low.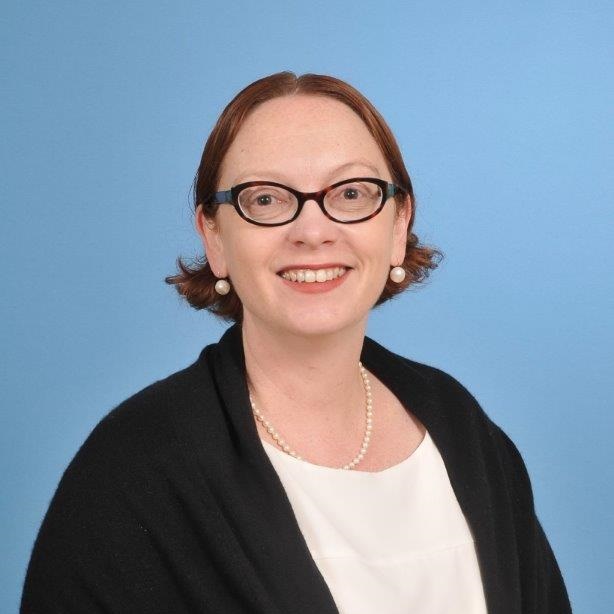 Leora Cruddas, CEO of the Confederation of School Trusts, has previously blamed a "lack of clear direction from the then-government" for the pre-Covid slowdown.
Yet there is growing evidence of growing merger activity between trusts, with standalone academy numbers falling in recent years. Ministers argue MATs' handling of Covid has also shown their value, and expect the merger trend to continue.
Meanwhile the latest figures highlight some of the costs involved in the regular transfer of schools between trusts. They reveal an average bill of £5.5 million a year over the past seven years to help trusts on-board and support new academies.
Grants are now typically between £70,000 and £150,000, though only 21 per cent of transfers attracted funding in 2020-21.
Last year saw £4 million paid in grants, up from £3.2 million a year earlier but lower than the average annual amount since 2014. Funding for newly converted academies is separate, and was not included in the data.