The government will not ban controversial sole supplier contracts for school uniforms outright, but will ask leaders to re-tender at least every five years, the schools minister has said.
A draft law requiring the government to issue statutory guidance on the cost of school uniforms passed its third reading in the House of Commons today. But in an apparent climbdown from a pledge to clamp down on sole supplier deals, Nick Gibb told MPs he would not ban them.
The bill was introduced by Labour MP Mike Amesbury, and is supported by the government. Current guidance is non-statutory, meaning schools face no repercussions if they don't follow it. Ministers have been promising to put the guidance on a statutory footing since 2015.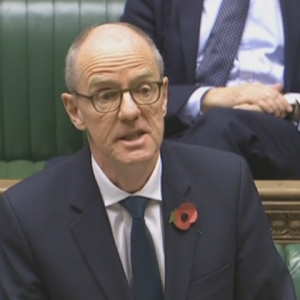 Gibb said during the debate today that ministers "don't intend to ban sole supplier contracts". This is despite Gibb's former colleague Lord Agnew vowing in 2019 to "go after" the "monopoly-type deals", which campaigners say lead to increased costs for families.
In 2018, a Schools Week investigation revealed how one academy trust's school uniform supplier was charging nearly three times the price for blazers in its grammar school than in its non-selective schools.
We also revealed instances of parents being stung by deals between schools and single uniform suppliers, and how one school even charged £4.50 for compulsory branded "drama socks".
Gibb sets out plans for statutory guidance
The government has not yet published draft statutory guidance, but Gibb revealed some of its proposed contents today.
On sole supplier arrangements, Gibb said schools "should be able to demonstrate that they have obtained best value for money in their supply arrangements".
"But we don't intend to ban sole supplier contracts," he added.
To ensure that there is "competition and transparency", Gibb said the government wanted schools" to regularly tender their school uniform contracts at least every five years".
However, it is not clear whether this will be a statutory requirement, or just a recommendation in the guidance.
To support schools to carry out good tenders, the government "will provide information on the key areas to consider when tendering their uniform contracts", Gibb said.
"This bill will not punish good suppliers, far from it, their emphasis on quality and value for money will be rewarded as standards across the industry increase due to competition. And I believe that second hand uniform can play a valuable role in keeping the costs of school uniform reasonable to parents."
Guidance will retain need to keep branded items 'to a minimum'
Gibb also said that a current recommendation in non-statutory guidance that the number of compulsory branded items be kept to a minimum will be kept in the statutory guidance, which will "additionally specify that their use should be limited to low-cost or long-lasting items".
There will also be guidance "about ways to reap the benefits of a branded item while also keeping costs low", Gibb said, adding that the government believes the approach "will set a clear expectation on schools not to over-use branded items whilst allowing schools to take sensible decisions in their own contexts".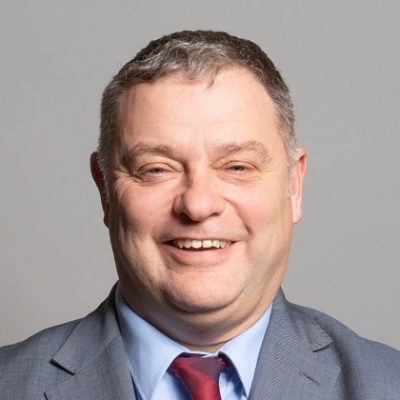 The minister added that the government also wanted "every school to ensure arrangements are in place to ensure that second hand school uniform is available for parents to acquire".
However, he said statutory guidance would only "refer to the importance of there being facilities for parents to be able to acquire second hand uniform", rather than require it.
No changes needed for September 2021
The government has also confirmed that schools will not have to make changes to their uniform policies in time for the next academic year.
With the bill now making its way to the House of Lords, some MPs had raised concerns that its introduction before September would mean last-minute changes, creating more costs for families.
Gibb said he wanted schools to implement changes "in a timely and considered manner to ensure that it works effectively, but in doing so we would want to make sure that parents don't incur additional costs from sudden uniform changes".
"So we will therefore set out clearly within the statutory guidance when we expect schools to implement the requirements, but I can commit now that schools will not be required to make sudden changes to their uniform policy for September 2021."