New schools minister Robin Walker knows he has big shoes to fill.
His predecessor, Nick Gibb, served in the role for almost nine years out of the last 11, and was central to Conservative education policymaking since 2005.
Almost two months after taking over following Gibb's surprise sacking in September's brutal reshuffle, Walker still hasn't finished redecorating his office.
The spending review and ongoing Covid crisis mean his first few weeks have been a whirlwind, and his predecessor has only gone up in his estimation.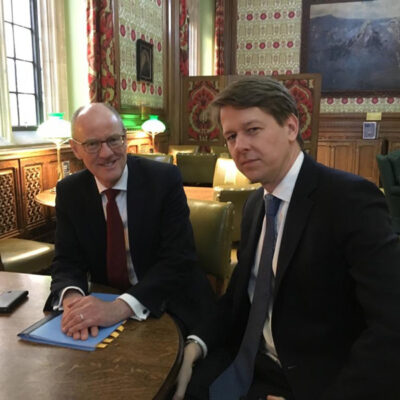 "I've always respected and admired Nick Gibb, but I have even more admiration now I recognise the breadth of the brief that he was a master of."
Elected MP for Worcester in 2010, Walker quickly made a name for himself as a campaigner for fairer school funding. He was vice-chair of the f40 group, which represents council areas whose schools have historically received less than those in other parts of the country.
Given his history on the issue, it seems fitting that one of Walker's first jobs after arriving at the Department for Education was to make the case for a spending review settlement for the sector.
'I want to see levelling up in terms of the whole country'
He describes the £4.7 billion in extra schools funding announced by the chancellor as "a win", and said boosting cash levels had been his "fundamental priority".
Walker also shrugs off criticism from the f40 group he used to campaign with. Its chair, Devon County Council deputy leader James McInnes, said this week that school budgets were still "not equal across the country", and warned of mounting pressures on schools.
"What I want to see is levelling up in terms of the whole country, making sure that those schools which have been underfunded catch up faster," Walker tells me.
"That is already happening through the national funding formula, that's very welcome."
He believes schools received a "good settlement" and that forthcoming pressures such as teacher pay rises will be affordable.
"I'm not going to say it's perfect, or we got everything that we wanted. Of course, that's never the case. But I think, within what we got, we've got resources to make a real difference and to deliver our priorities.
"And then of course we're also thinking about a white paper and how we can drive the system forward in that respect."
We have had a glimpse of what the government's planned white paper will contain for schools. Education secretary Nadhim Zahawi said at the Conservative party conference that the reforms would aim to tackle "innumeracy and illiteracy".
Ministers have also said they want to scale up academies reforms, and there have been rumours of changes to assessment and teachers' working hours too.
Earlier this year, The Guardian reported that the government was considering the 1,265-hour directed time cap for teachers. In reality many teachers already work over these hours.
A 2019 report found that teachers work an average of 47 hours a week, with one in four working more than 59 hours.
Union leaders warned at the time that any attempt to do so would be "met with fury in the profession".
'The important thing is we do need to address teacher workload'
Walker says scrapping the cap is "not something that is top of my agenda right now". But he won't rule it out "at this stage".
"I want to look carefully at the evidence on either side before I take a decision on that.
"I think the important thing is we do need to address teacher workload. And I'm not sure that that's necessarily most effectively done through looking at a particular number that sits in there, and I think a lot of people would argue is theoretical rather than real."
It has also been reported that ministers were considering bringing back SATs for 14-year-olds. Again, Walker is not ruling anything out.
"We need to look across the piece at where testing is appropriate, where it can help to measure progress, but bearing in mind we don't want to be unnecessarily increasing teacher workload.
"So that's certainly not something I'm ruling out, but it's not something that I'm going to say 'yes, we're definitely going down that route'."
Like his predecessor, Walker is also protective of GCSEs. Less than a week after he left the job, Gibb wrote for the Conservative Home website urging his successors not to scrap the exams in the face of calls for reform.
Walker laughs when I bring this up. "I thought it was probably not necessary for him to urge me on that respect, because I think he was preaching to the converted.
"But it was certainly something that I recognise a lot of work has gone into, and we need to make sure that we allow that to bed in, rather than be in a situation where we're creating uncertainty."
'This is what I was asking for over a number of years'
The new schools minister certainly has his work cut out, but it is a challenge he says he actively sought out.
"You have these conversations with the whips as to what you'd be interested to do. It's always been very high on my list that I wanted to do something in education.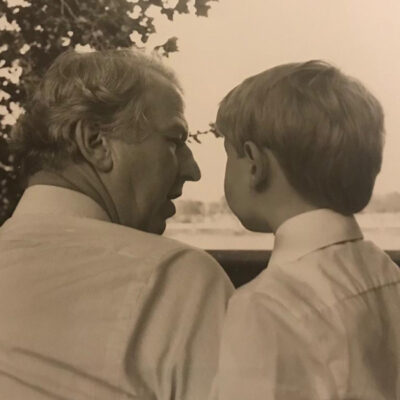 "For me, this is the most interesting job there is, to be able to support teachers, to be able to make a difference to children's lives, and so very much it's what I was asking for over a number of years, hoping to be involved with."
In many ways, Walker's story is that of a stereotypical Conservative MP. Private-school and Oxford-educated, he worked in the City and advised senior party figures before treading his own path to the House of Commons and various ministerial offices.
By the time he was born in 1978, Walker's father Peter had been the Conservative MP for Worcester for 17 years. He would remain the city's MP until Walker was 14 years old, and his son would in turn take the seat 18 years later, at the age of 32.
Growing up, Walker's family lived between London and Worcestershire. He attended prestigious private schools Eaton House and St Paul's in the capital during the week while his father was in Parliament, escaping to the Midlands at the weekends.
His mother and father left school at 15 and 16 respectively, and were "passionate" about their children being able to sit A-levels and go to university.
'What engaged me was really great teachers'
Walker says he enjoyed "bits of school, but not others", learning early on that the "fundamental thing that made a difference and engaged me in different things at different times was really great teachers".
Walker studied history, Latin and politics at A-level before reading ancient and modern history at Bailliol College.
He admits that his childhood was "strange" to look back on. "I remember a moment of realisation when I was really quite old that for most people a weekend consisted of two whole days.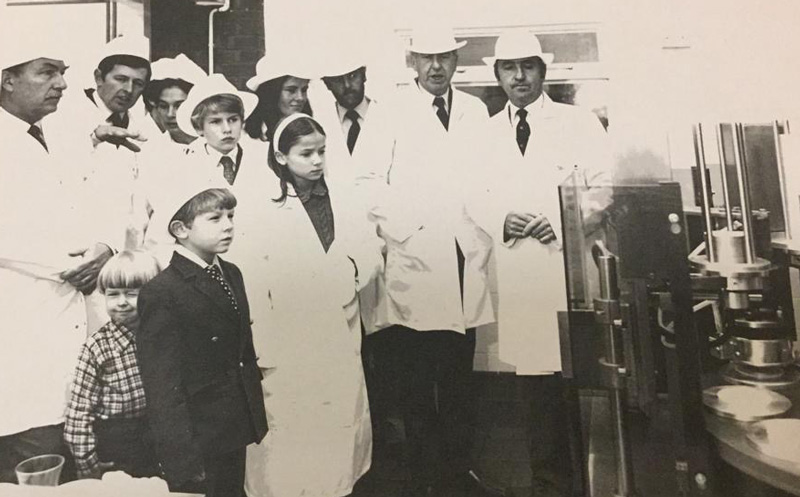 "It had never really occurred to me because I always assumed that a weekend was Saturday and Sunday morning and then you spent Sunday afternoon in the car."
But it proved to be good training. His own family now also splits its time between the capital and the countryside.
Despite his political upbringing, Walker reveals that he did not always want to follow in his father's footsteps and become an MP. While interested in politics, he was "quite ambivalent" in his 20s about "whether it made a real difference to people's lives".
Route to Parliament not always clear-cut
After university, he started an internet business and then worked for financial communications company Finsbury. But he continued to volunteer for the Conservatives at election time.
In 1997, he drove health secretary Stephen Dorrell around the UK to visit target seats. "I think we visited about 100 different places and won none of them, so it was an interesting political education."
By 2005 he was advising Oliver Letwin, and had "made my mind up at that stage" not to become an MP. But that changed after he became involved in helping the then shadow chancellor fight for his seat.
"I went from doing a theoretically glamorous job of being the media adviser to the shadow chancellor to literally just camping down in Dorset and knocking on doors all day and meeting people he had helped."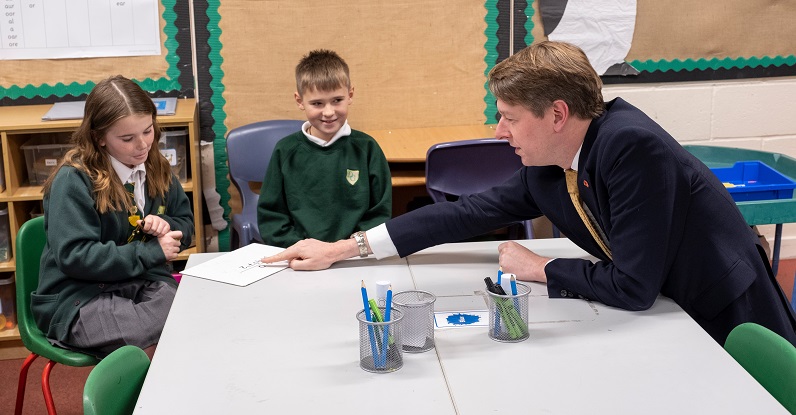 The Conservative candidacy for the Worcester seat became vacant in 2006, and Walker was selected to contest it, scaling back his day job so he could spend Fridays in the constituency.
It was during this time that he started to visit schools and identified a problem with school funding. He ran on the issue in the 2010 election campaign, and raised it in his maiden speech.
Eleven years on, and Worcestershire is still in the bottom 40 areas for schools and high-needs funding. The national funding formula will not be rolled out in full for at least three years, and heads are gloomy about their financial prospects despite the spending review settlements.
Is Walker prepared to look leaders in his own constituency in the eye and tell them they have enough to cover the various pressures they will face, I ask?
"Yes," he replies.