An anti-vaccine protester grabbed an autistic pupil outside his Derbyshire school gates last week then screamed at him that the Covid jab would "make you infertile".
In a separate incident, pupils at a school in Tyne and Wear were grabbed and shown graphic images of dead and dismembered children.
Education leaders have now called for "preventive measures" to protect schools hosting vaccinations, while unions say schools "cannot manage this on their own".
Geoff Barton, the general secretary of the Association of School and College Leaders, said it was "increasingly concerned" about the tactics used by some anti-vaccination protesters.
"We have also been made aware of incidents in which protesters have managed to gain access to school sites. This sort of behaviour is utterly unacceptable."
'It's an alarming escalation'
Anti-vax protests have targeted schools since it was announced last month their sites would be used to vaccinate pupils aged between 12 and 15.
On Friday, a protester grabbed a 14-year-old pupil from The Long Eaton School in Derbyshire as he tried to avoid engaging with the group.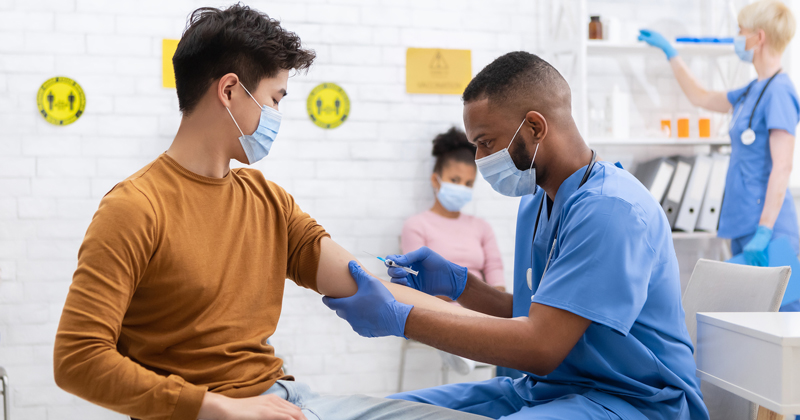 The school was scheduled to begin vaccinations on Monday.
The pupil's mother, who wished to remain anonymous, told Schools Week her son was trying to cross the road when the protester "got hold of him and was shouting in his face how 'you're going to be infertile'".
The protester allegedly grabbed the pupil by his blazer.
The mother said she was "disgusted" by the assault and warned "schools don't seem to be able to do anything" because it was not on school property.
"It's never acceptable for an adult to put their hands on a child . . . it's an alarming escalation from shouting slogans."
Richard Peel. the school's principal, said the police were notified, but the protesters left before they arrived and "have not returned to the school site since".
Paul Whiteman, the general secretary of the National Association of Head Teachers, was "appalled" by the incident and warned "no child should be made to feel scared or intimidated".
Derbyshire Police confirmed the incident was reported but "no further action is being taken".
Tactics causing 'significant upset' to pupils
St Thomas More Catholic School in Blaydon, Tyne and Wear, was also targeted last Monday.
Jill Turner, the school's deputy head, said a minority of protesters "caused some significant upset" with inappropriate behaviour.
"This involved showing students pictures of dead and dismembered children that they were claiming were associated with the vaccination. They also grabbed some students as they tried to avoid their contact."
Northumbria Police said protesters had left by the time officers arrived, but inquiries were ongoing.
Schools Week previously reported that anti-vaxxers, led by Piers Corbyn, live-streamed themselves outside school gates claiming the Covid jab caused cancer, infertility and death.
Schools were also sent bogus vaccine consent forms that warned the jab could cause blindness and miscarriages.
A new ASCL survey of 526 schools has revealed 79 per cent have been targeted by anti-vax campaigners, mainly in the form of emails threatening legal action.
One in five reported protesters in the local area, while 13 per cent reported seeing protesters immediately outside school.
Eighteen schools said protesters had gained access and protested inside the school premises, and 20 said they had received communications threatening physical harm to staff.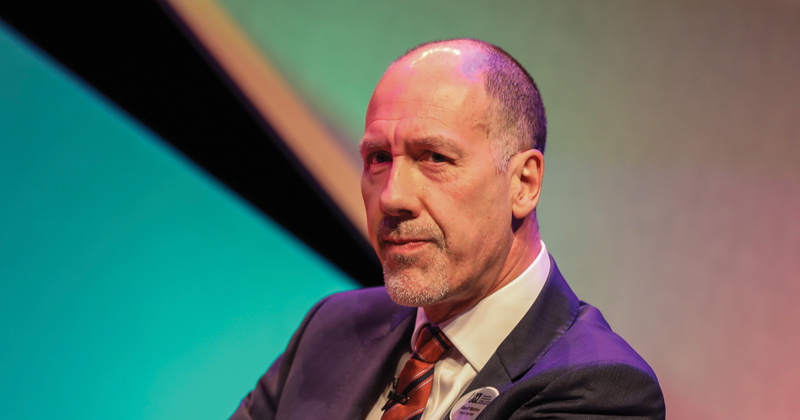 Barton said schools could not manage on their own, calling for "prompt support from the police as necessary".
Turner said the school was "hopeful" that preventive measures would be put in place to support other schools scheduled to host immunisation teams.
Schools Week previously reported how Shaun Davies, the leader of Telford and Wrekin Council – an area in which protesters have repeatedly targeted schools – had written to West Mercia's police and crime commissioner requesting "more powers to move people on".
While he is yet to receive a response, he warned that councils and police "have very little powers to deal with protests.
"This is not about Covid, or the merits of the vaccine, but about allowing children, teachers and school staff to go to school without any fear."
The DfE believes there has not been an increase in pupil and staff intimidation in recent weeks. A spokesperson added: "It is never acceptable for anyone to pressurise or intimidate pupils. . . and protesters engaging in this type of behaviour should immediately bring it to an end."
School vaccination continues to lag
Last week it was revealed that two thirds of school were still waiting for visits from Covid vaccination teams.
According to the latest ASCL survey 42 per cent of respondents reported that vaccinations are not scheduled to take place in their school before the target date of the October half-term break.
One in four schools said the scheduled date for Covid vaccinations had been delayed for all or some students beyond the date they had been given by the School Age Immunisation Service.