The prime minister has incorrectly claimed in Parliament that six million pupils will benefit from the government's tutoring reforms.
Boris Johnson also claimed to have "introduced" a £30,000 starting salary for teachers – over two years before the policy is due to be finally implemented.
Johnson was today questioned by MPs during prime minister's questions about the government's education recovery package, which was announced last week but has been widely criticised for not being generous enough to tackle the problem.
A key element of the package is the extension of the national tutoring programme for a further three years. It will be run by the Dutch outsourcing giant Randstad, with a contract worth £37 million less than the total offered by the DfE in its initial tender.
Schools will also receive £579 million to develop "local tutoring provision".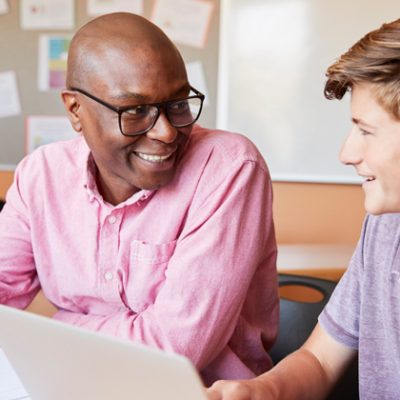 Johnson claimed today that "six million children" would have access to tutoring through the reforms.
He added some pupils already benefited from private tuition "thanks to the hard work of their parents", but claimed the government was "coming in on the side of all the other kids who don't get access to that tutoring".
"Six million kids, six million children will have access to tuition thanks to this programme. It is a fantastic thing. It is a revolution in education for this country."
But the pledge made by the government last week was for £1 billion to support up to six million, 15-hour tutoring courses for disadvantaged school children. The government has not said it will limit the number of courses schools can buy for individual pupils – meaning it's likely those most in-need will get multiple sessions.
Schools Week revealed earlier this year that tender documents for the next phase of the NTP proposed targets of reaching 524,000 pupils in 2021-22 and 650,000 in each of the following two years. As of January last year, there were just under 8.2 million pupils in England's state schools.
The DfE confirmed to Schools Week tonight that the pledge was for six million courses, not to reach six million children.
Questions over Johnson's tutoring claim
Defending the recovery proposals today, Johnson pointed to a number of policies announced by his government before pandemic began, including a move to increase overall school budgets by over £7 billion by 2022.
He also referred to a pledge made in the Conservatives' 2019 manifesto, which proposed that teachers' starting salaries would rise to £30,000.
Referring to other support for teachers announced last week, Johnson said: "We are now putting in not only a starting salary for teachers of £30,000, which we have introduced, but another £400 million to support better training for teachers."
However, even when it was pledged in 2019 the policy was not meant to fully come into effect until 2022, and its implementation was pushed back a year at the latest spending review as a result of the pay freeze for most public sector workers.
Sir Kevan Collins, the government's education recovery commissioner, resigned last week over the package announced by ministers, warning that it "falls far short of what is needed". He had reported wanted a £15 billion package of measures.
Collins had also previously called on government to "accelerate" the £30,000 starting salary pledge.
Downing Street was approached for comment.