Academy trusts should publish how much they spend on central teams and how much autonomy their schools have, a think tank has said.
A Centre for Policy Studies report says an online dashboard containing such information would allow headteachers to make informed decision about joining trusts.
Written by Mark Lehain, a former special adviser to the education secretary, the study found heads have been "put off conversion" by the "significant effort" needed to gather the data themselves.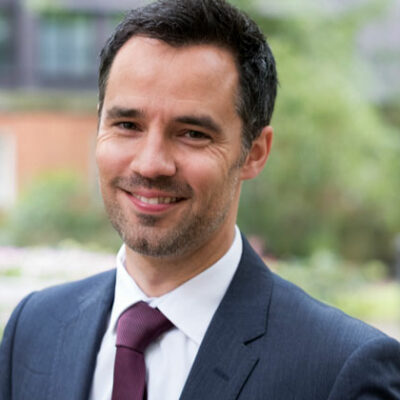 It also urged the government to fork out as much £600,000 on a "Tinder for trusts" to match them with schools.
But sector leaders have warned the proposals would not be a silver bullet – as they stressed the suitability of trusts "cannot be assessed from data alone".
Lehain said the proposals would "make it as easy as possible for schools that are keen to join a trust to actually find one".
"This would give them the information they need to start talking to potential partners and understand each other through their due diligence.
"It's all about reducing the burden on individual heads or CEOs… It would also provide greater accountability for trusts since there would be a publicly available set of metrics that permit comparison on a local or national scale."
Dashboard should include 'ethos' of trusts
The report suggested an "expert group of trust and school partners" define "a non-exhaustive but broad set of aspects" to be collated.
The information would be published in "a searchable database, potentially as part of the 'get information about schools' service".
He wanted the dashboard to contain "qualitative" metrics, such as the extent to which curriculums and policies are different across academies, and what school improvement support is provided by chains.
"It would also be important to have a description of the ethos and character of trusts. This would be especially important for faith schools to see how their ethos and character would be protected in a trust."
Lehain added that figures comparing the proportion of funding spent on schools and central teams, as well as the sizes of their workforces, should also be collected.
The academies accounts direction currently states MATs "must describe the types of central services provided to schools during the year". But they aren't obliged to include how many people are centrally employed.
The Education Skills and Funding Agency admitted in April it had a "data gap" and was reviewing whether to collect information on them.
Of the 30 biggest trusts, 15 either did not list the information on their website or provide their central team numbers to Schools Week earlier this month.
Ex-SpAd wants 'MATchmaking' scheme
Meanwhile, Lehain reasoned his so-called "Tinder for trusts" or "MATchmaking" scheme would smooth the conversion and merger process.
"I'd imagine there would a website. The costs of this programme would be relatively small – anything from £300,000-£600,000 per year.
"It wouldn't have to be a huge organisation with loads and loads of people – it'd only need a small team of people who really know their stuff and help it happen independent to the DfE."
The academies regulatory and commissioning review noted the DfE needed "to articulate what we mean by trust quality" to "make it easier for schools to see and realise the benefits of forming or joining" a MAT.
Among the other recommendations Lehain puts forward are calls for a "Domesday Book" of the state sector. He said this would create an accurate record of the employees, buildings and land across the state sector "to make future conversions easier in terms of legalities".
He also told the government to create a "process for batch academisation of schools" and "increase the funding and support available for those joining or forming strong trusts".
However Mark Greatrex, who leads the 10-school Bellevue Place Education Trust, said "further onerous reporting is not what chains need to be spending their valuable time on".
Any details "beyond the headline information which can be easily pulled together from existing reports" would usually be given by trusts to schools considering conversions.
The chief executive of the Confederation of School Trusts, Leora Cruddas, said that while some of this data might be useful, "the important thing is that there is a good fit and values-alignment".
"This…is unlikely to be assessed via a third-party match-making service."