A multi-academy trust is hoping to improve Lincolnshire's "inadequate" alternative provision by moving pupils into four new institutions.
Wellspring Academy Trust has today opened a consultation on its plans to open four new alternative provision (AP) free schools across the county.
Under proposals approved by the Department for Education and backed by Lincolnshire council, Wellspring is seeking to redesign AP across the county by setting up smaller hubs in new or refurbished buildings nearer to pupils' communities, rather than having one large pupil referral unit (PRU) serving a wide area.
The move to establish four AP free schools under one trust is highly unusual. Only 38 AP free schools have opened so far, and the maximum any trust runs is two.
Earlier this month, an investigation by Schools Week revealed the quality of services available to excluded pupils varies wildly. Lincolnshire is one of four local authorities in England where all of the AP is currently rated inadequate.
Wellspring Academy Trust became the sponsor of Springwell Lincoln City Academy, the county's sole PRU, in April. The PRU accommodates approximately 250 five to 19-year-olds who are unable to be educated in mainstream schools.
Under its new proposals, Wellspring intends to reduce the number of pupils learning at the PRU, and instead accommodate them at its new free schools.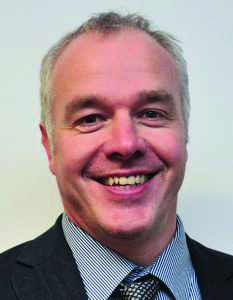 Dave Whitaker, executive principal of Springwell Learning Community, part of the Wellspring Academy Trust, said redesigning the county's AP was "a really positive move".
"We've managed to be able to go through the free schools process to actually and rightfully get some decent accommodation for these children," he told Schools Week.
"The PRU was in special measures and it was one unit covering the whole of Lincolnshire in lots of random and inadequate accommodation."
The move will not create additional AP places, but will offer "better provision" to the "current AP load", Whitaker said.
"It's a very rural area, the transport links aren't good, the children spend a lot of time travelling, and so we are just trying to repair things."
Heather Sandy, assistant director of children's services for Lincolnshire County Council, said Wellspring's reputation for supporting children who require AP was "excellent".
"The new free schools will allow Wellspring to support a range of vulnerable pupils closer to their home," she said.
The trust has provisionally chosen four locations for the free schools – new builds in Lincoln and Grantham, a refurbished secondary school in Mablethorpe, and a refurbished sixth form centre in Spalding – but has yet to receive planning permission for the free schools.
However, the road ahead may not be smooth. Whitaker says there is a "not in my back yard" attitude to AP, which poses "a challenge".
"We will have some challenges with local politicians and community groups, because all they see when they scratch the surface is a schools for naughty boys."
The trust's aim, Whitaker said, is to provide "the best possible education we can for children who can't be in mainstream education".
"That has to happen somewhere," he added.
If the four free schools do go ahead, they will work as a federation within the trust and Whitaker will act as executive principal across all of the schools.
Trusts specialising in AP have been under pressure to expand and sponsor new schools, as a result of increased demand for local authority-run services.
While the number of AP academies has increased from six in 2013 to 77 last year, AP free schools are far less common. Only one AP free school opened this year – The Stephen Longfellow Academy in Leeds, run by the Gorse Academies Trust – and only 38 have been established since the free school programme began.
The consultation period for feedback on the proposal for Lincolnshire's AP free schools will run from today for seven weeks until December 15.