The previous master of Wellington College, Anthony Seldon, was known for talking about "happiness — a lot. Julian Thomas, the master as of September this year, barely mentions it during our hour-long chat in his enormous, luxurious office. Instead, he simply radiates it.
It's easy for him to be happy, you might cynically think; he does, after all, lead a school where pupils annually pay £30,000 a pop to sit in ornate classrooms on a 400-acre country estate, and whose protégés run the talent gamut from author George Orwell to Pop Idol winner Will Young.
But even the most diehard cynic will melt when faced with Thomas' calm, erudite, oddly contented manner. At one point, as he waxes about his optimistic love of education, I wipe my eye to dislodge a stuck eyelash only to have him ask: "Am I being too schmaltzy?"
Yet Thomas is anything but. Tall, slim, impeccably dressed, the 47-year-old is like a modern CEO's dream son. If he'd turned up as a contestant on this year's The Apprentice, the bookies would have closed the betting immediately.
"I wish the clock would slow down because there's so much to do"
Unlike many famous masters of public schools, he is not the son of landed aristocracy, nor of wealthy refugees punted overseas by war. He is, more simply, the son of an east London printer. At least, that's the headline-ready version that I've read elsewhere. In reality, his father owned his printing business and both Thomas and his brother attended Bancroft's, a private school on the outskirts of London.
But his family were "not rich", something he is at pains to explain. His father was a sole trader and his older brother attended the school after receiving a direct grant. By the time Julian caught up the grants were gone, but his parents decided to pay for him.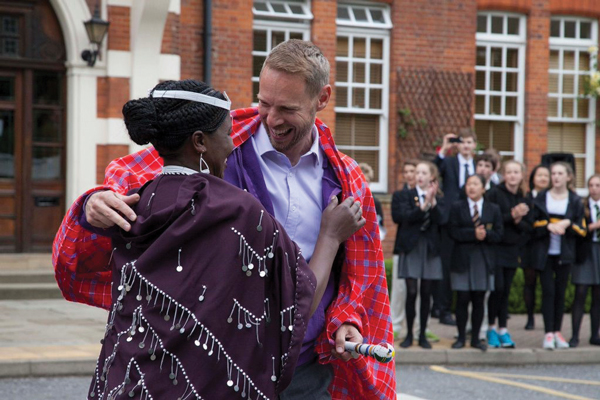 "Back in those days it was possible to send your child to an independent school; to focus on education perhaps at the expense of other things," he says matter-of-factly, not wistfully.
Thomas loved school: "I don't ever remember thinking that school was a place to dread or somewhere that I didn't want to go."
He talks particularly of Mrs Whiting, his junior teacher at Redbridge Junior School. "Her husband came in and helped us build a Tudor house, with balsa wood slats and everything. Recently I met a few other people from my class who I hadn't seen in 40 years and everyone remembers building that Tudor house. It was a passion for what they were doing, that enthusiasm transferred to us."
It helped to have supportive parents. Thomas' mother — "a formidable woman" — believed education was fundamental, so much so that she swept down to the school to argue her son's case when he was told he couldn't study both history and physics at A-level because the school timetable couldn't accommodate it. (They were wrong: it could, and she made sure it did.)
Thomas mentions his family often. "We're an optimistic group. There's so much going on and we enjoy it, so I think enthusiasm is definitely in the family DNA."
While such candyfloss lives sound wonderful, the realities of school life can bring optimists down to earth with a bump. Has he ever crashed?
"I'm not so happy-clappy that there aren't moments when clearly you are not as positive as at other times, but I have always found that it's… you know, responding to difficulties in a positive way is best. I think these days it's called 'growth mindset' – and that's something that has been part of my growing up."
Even the hardest days, he says, can be turned around. He steadfastly refuses to be drawn on negative stories. Every time we hit a tale with an obvious dark moment, all he sees are opportunities to make things better.
Perhaps it is this inability to be daunted that enabled him to take two major challenges in the past year, First, hiking to the South Pole and second, taking over at Wellington College, despite his predecessor's high profile.
"I was captivated as a child by the adventures of the great Victorian explorers, Scott and Hansen and Shackleton, and even as a young child it was something I thought I would like to do one day. Over the years, I think what happens to lots of adults is that life gets in the way; you stop going after those dreams because you get a mortgage and responsibilities and the idea of going to Antarctica becomes something someone else does."
He jumped at the chance to take part in an expedition to support Bliss, a charity raising money for premature children. Likewise, when a headhunter called to talk to him about the possibility of Wellington's top job, he was beside himself with excitement.
"There was a bit of skirting around what job we were talking about, and then finally it was made clear that it was Wellington. To me that was the job. It's innovative, it's exciting, and actually I draw great inspiration from this place, it's a wonderful place to be."
Teaching wasn't his first choice. After leaving school he studied computing at King's College London, before pursuing a career at BP (the oil company).
Quite suddenly, he had an epiphany: "I remember in those days looking at the clock and thinking how slowly it used to go… I was going up an escalator at Liverpool Street and I was heading over to work, and I just thought, 'I can't do this for 40 years – I've got to do something that I'm interested in'.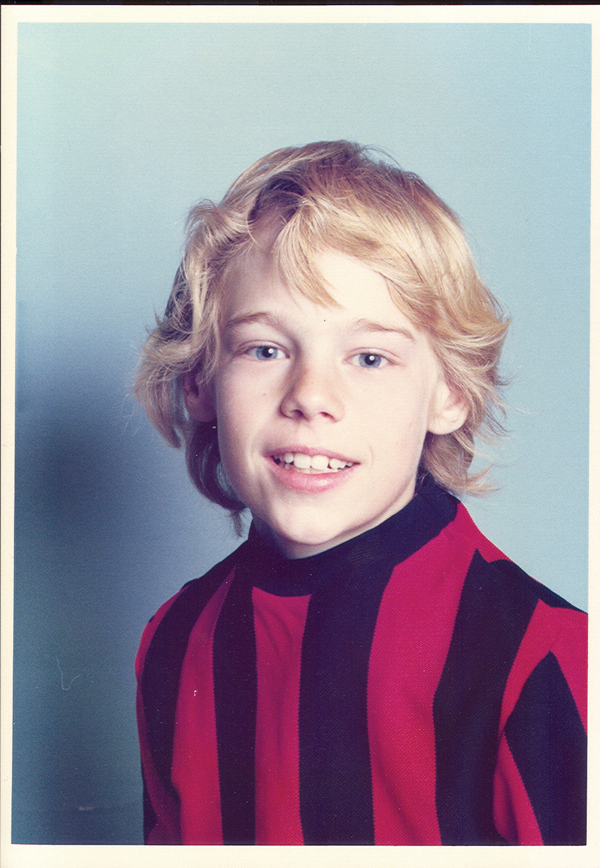 "I wanted to do something that had some intrinsic value, something that mattered. I think all of us feel like that at some point in our lives.
"These days I still glance up at the clock during the day, just willing it to slow down, because there's so much to do."
He applied for a teacher training course, which led to a PGCE and, eventually, to headship at Caterham School for eight years before the recent move to Wellington.
His wife, Julia, also a teacher, and with equal curiosity and vim, is supportive of his new role, which he admits can be all-consuming. "My wife has been amazing … it would be wonderful if you could mention the fact that she has been amazing!" And his two sons provide a dose of reality when he is away from his leadership positions.
With the hour about to end, just one last question.
At what point, among the enjoyment, and growth mindsetting, and learning, did he really decide that he wanted to be a headteacher?
"I didn't!" he says, eyes still sparkling and laughter bursting forth once more.
"One of the things that has absolutely guided the way I am … something I say to students all the time is, 'Do the things that you are interested in,' because if you are interested you will do it better, and if you do it better then you will be successful. So to me, it was about enjoying what I was doing, doing it as well as I possibly could, and then I would see something else that was going on … and then the obvious destination for that journey was headship."
The inspirational tone is almost too much. My eye is watering again.
Definitely an eyelash, I tell him as I leave. Definitely that.
IT'S A PERSONAL THING
What is your favourite book?
Birdsong by Sebastian Faulks who, coincidentally, is an Old Wellingtonian.
If you could have any superpower what would it be?
The ability to see into the future so we can truly provide an education for the world that our children will inhabit.
If you could have three guests to a dinner party, dead or alive, who would you pick and why?
My grandparents, just to have a little more time with them. Before I realised how lucky I was to have them, they were gone.
What was your favourite childhood toy?
My skateboard. Endless days of fun with my friends outdoors. The sun was always shining (but I may just have imagined that!)
If you were invisible for a day what would you do?
Head to inspirational places not usually open to the public such as the Henry VII Lady Chapel in Westminster Abbey. Then soak up the atmosphere on the West End stage during a performance before running out at Twickenham for the anthems at the start of an international match.