It's a surprisingly sunny autumn day when Julie Overend shows me the outside play and learning area at Nottingham Children's Hospital School.
Away from the clinical corridors of the main hospital, it is a bright, interesting and vibrant alcove on the fifth floor of the Queen's Medical Centre (QMC)– an "oasis", as Overend describes it, for the children.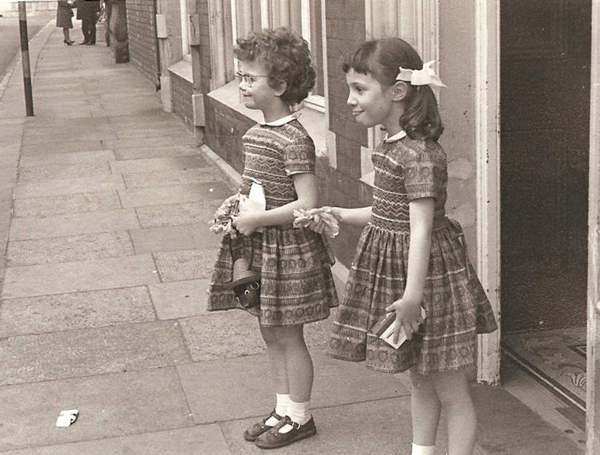 "It can get a bit overwhelming for them at times. Some of them have to stay inside their rooms because of infection control, and to get out and have a bit of fresh air is a real boost.
"Some of the parents bring in toys from home so that when they come out here, they can feel more at home."
Overend has been working as a teacher in hospital schools for two decades, and has seen advances in medical care change the way that she does her job.
"Back then, patients were often in hospital for a very long time. If you broke your femur, you were in hospital for ages, whereas now it's only a few days or weeks."
She works mainly with children who have cystic fibrosis (CF): "I've seen really tremendous improvements in treatment and its effectiveness. If you go back, not many CF children reached adulthood, whereas now they are all expecting to live well into middle age, so it's important
they get their exams, they go to college, they're thinking about positive careers . . . even on to when they're collecting their pensions."
"School can be a little bright spot in a very sick child's life"
There is no typical day. She could be teaching a five-year-old one hour, and a GCSE pupil the next.
"It sounds impossible, but it does work.
"One of the things I love about this job is that it's not routine and it changes all the time. It's all focused around which children are on the ward each day."
Her father was a GP in Northumberland; her mother was a magistrate and chair of the county's family bench; her older sister now works in housing and has set up a care scheme for older people in Newcastle.
"I don't know if that's a sort of family trait, to be helping people, but that's how it's turned out."
Overend admits that she thought about studying medicine herself "but I didn't get the A-level grades to get in, so I did a biochemistry degree related to agriculture and animal nutrition".
Her job wouldn't suit those who have to be "planned and organised", she says. "You need to be very adaptable and flexible. I can come in in the morning and have four students who I've never met before, and I have to set them appropriate work very quickly. You have to be good at thinking on your feet."
A whiteboard in her office details the children on the 16-bed ward each day. Each morning she checks how many are of school age and well enough to "attend" school, before taking her classes.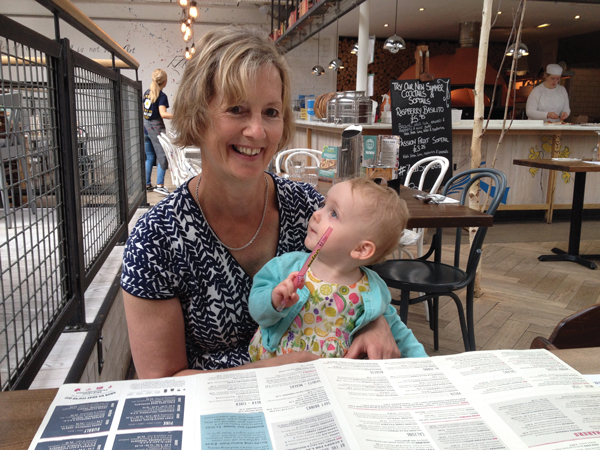 Continuity is one of the most important things Overend and the rest of the team at the hospital school are keen to establish – continuity in each child's education and care.
"If they're too unwell, then we don't force them to do schoolwork, but as a lot of the CF children miss a fortnight out of school regularly, up to four times a year, that's eight weeks.
"It's really important for them that we maintain the continuity of education, so they don't fall behind."
Overend did her degree at Newcastle University, where she met her husband Mike, before completing a PGCE at Newcastle Polytechnic.
She moved to Nottinghamshire with Mike and they've stayed there ever since – any trace of her Newcastle accent long gone.
She taught mostly secondary science after their move, but the mother-of-three found it tricky to combine full-time work with young children.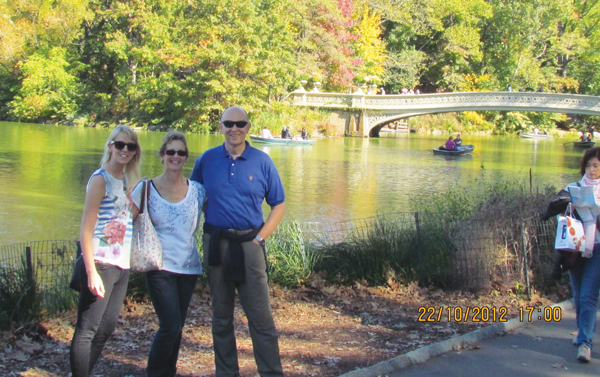 "I was looking for part-time because life was getting very busy, and there was a science teaching post, part-time, that happened to be in a hospital school – Harlow Wood, which was the big orthopaedic hospital for Mansfield."
In the 23 years since she has seen a number of hospital closures and reorganisations. Seven years ago when Nottingham put all the children's services together, the Nottingham Children's Hospital School opened at the QMC.
As a specialist centre all the children moved over with staff they already knew. "That was really nice for them to feel comfortable — although we were moving to a new hospital — because any change is difficult for youngsters.
"I'm probably the oldest member of the teaching staff now. I think some of them see me as a granny figure! But it's great – we've got lots of younger ones coming up the ranks, which is good for the children."
Overend needs also to have good relationships with each of the patient's full-time schools, as she relies on teachers to send over what the class is currently working on or any coursework.
Teachers are invited to the hospital every year to learn about each child's condition and how they can help them when they are back in their main school.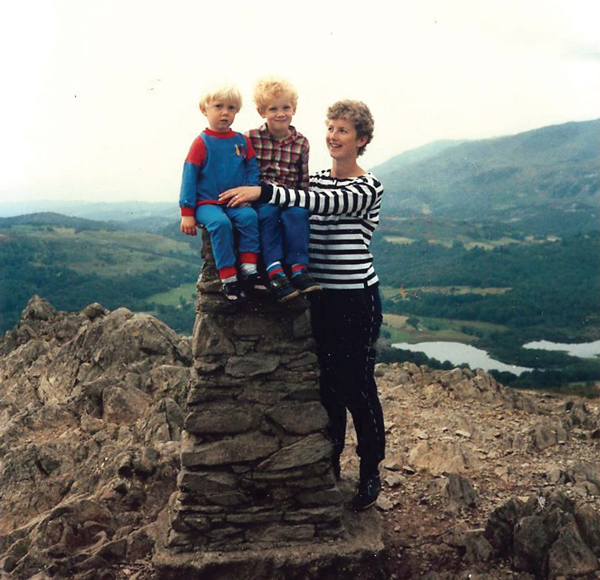 The obvious challenges of working with sometimes very sick children does hit her from time to time, but she says she tries to deal with her emotions while driving home from work, with the radio on to take her mind off any sadness.
"A lot of the children have got chronic and life-limiting conditions, and inevitably we have had to deal with losing children at a young age, so that's… there's no way of getting around it.
"Our attitude is, if we've got children who are getting to palliative stages, we work really hard at making the time they've got very valuable, very enjoyable, very positive. We have become skilled at doing that.
"When children are very sick, school can be a little bright spot in their life, because they are getting away from all the medical side. It's a little oasis within the hospital; they can still come to school, do normal things, forget about that and have a bit of fun."
And despite all the hardness, the sadness, Overend is wonderfully positive.
"We become a bit of a family in a way. For some of the children it's almost like a home from home. A lot of them look forward to coming in here, as long as they're not feeling too ill.
"Even if you are feeling a bit grumpy inside you have to leave that behind – they're not going to want to come to school if you're not positive and cheerful and encouraging and warm. Those are prerequisites to work here."
IT'S A PERSONAL THING
What has been your career highlight?
Working as part of the NAHHT (National Association of Hospital and Home Teaching) committee with inspirational leader Cath Kitchen. We have made great progress raising the profile of education for children with medical needs, getting our voice heard by the Department for Education and building a national network for our colleagues. And, of course, every day is a highlight teaching all the fantastic pupils I have the privilege to work with.
What is your favourite book?
I can't choose just one. I liked the Shardlake series by C J Sansom, and anything by Val McDermid and Ian McEwan.
What was the first album you bought?
Teaser and the Firecat by Cat Stevens. I still love it!
Describe your perfect Sunday
Cup of tea in bed then to meet our lovely group of friends at 10am for a 10-mile walk in the spectacular Derbyshire Peak District ending up at a real ale pub. Then home for a Sunday roast with all the family and then maybe a trip to the Ritz for a great film.
Coffee or tea?
Italian coffee.