Jason Wing taught himself to become a national standard long-jumper when he was 12. He went on to represent Great Britain, become a professional rugby league player, and eventually make it as an Olympic bobsleigher before turning his full attention to teaching. Much like Eddie the Eagle, Wing has tested the limits of how far he can fly.
But this time the stakes are personal: he leads the school where he was once a pupil.
"I really wanted this job," says the 51-year-old who was brought up in the small Fenlands town of March. "Some of the parents around here know me from when I was a kid."
It has been a challenge. The school plunged into special measures shortly after his arrival in 2011 and despite (or including) all the reforms that he put in place, it "required improvement" three years later.
I was a geek really, but of long-jumping rather than maths
"That was tough," he says. "We'd worked so hard." Bad behaviour dogged the school; as the taxi driver drops me off at an impressively colourful and modern building, he notes a reputation for disruptive pupils. Yet the last Ofsted was "good" and behaviour is under control. Soon Wing will head a second academy, also run by the academy's sponsors Active Learning Trust.
Wing sums himself up as relentless. "I was a geek really, but of long-jumping rather than maths. I read everything I could about it. I used to finish school, go back, climb over the fence, and use the long-jump pits on my own."
By 14 he was fourth in the UK for the event. By 15 he was second. Then followed a string of achievements that he attributes to an "ultra-competitive drive" and a knack for being spotted. While studying for a BEd in PE and IT at Borough Road PE College in London, he was seen playing rugby by Bev Risman, a former captain of the Great Britain league squad. In 1991 he was signed to play for the London Crusaders, but badly dislocated his elbow in a tackle. So he decided to do some sprinting "to keep fit".
"Again, right place, right time. I was sprinting and the driver for the Great British bobsleigh team was there. He came over after the race and said, 'Have you ever thought about bobsleigh?'"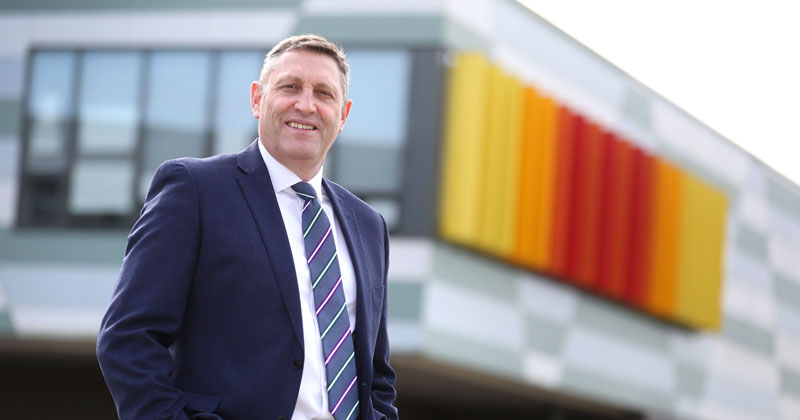 He gave it a go. At 15½ stone but able to run the 100m in 10.6 seconds, he was perfect for sending a sleigh hurtling down the ice. In 1994 he won a silver medal at the European championships and came fifth in the winter Olympics in Norway the same year.
But at 29 Wing's body began to break. An operation on his calf, and a rupture to the muscle from his hip to his knee – "I've still got a big hole there" – turned his thoughts back to teaching.
He became a director of sport at Isleworth Boys' School in west London, and won the specialist sports college of the year award in 2003. Mo Farah, long-distance legend, passed through his doors, mainly in the hands of Wing's colleague, Alan Watkinson. "Mo was a great guy. Bags of talent. When he was with us he was trying to work out what to do – steeplechase or long-distance."
A local newspaper described Wing as "wounded"
Several other teaching appointments followed, before the headship at the then Neale-Wade Community College came up. This was not just any appointment. Wing was from the area, the only child of a barber who worked in nearby Cambridge and a sporty mum who used to "play a bit of hockey". Was he nervous? His step-daughter had been a pupil (his 11-year-old son will soon follow), but, more importantly, Neale-Wade's 2011 GCSE results placed it in the bottom 1 per cent of schools nationally for value-added.
Why take the challenge? He believed he had a good team – and his sporting years had taught him that mattered. "It's a bit like when I played on the wing in rugby – if you haven't got good centres you don't get the ball and you can't play. If I had a good team, I could do it."
It is five years this March since the school was put in special measures. Expecting that judgment, the then-45-year-old took heart from notes about his "strongly established" presence and staff calling him a "breath of fresh air". What did come as a body blow, however, was a no-notice inspection on a snowy day in February three years later that found the school was not good but "requires improvement".
Even worse, Ofsted said complaints from parents had prompted the inspection. The quality of teaching was still patchy, especially in French, book marking was inconsistent and there was "low-level disruption". A local newspaper described Wing as "wounded".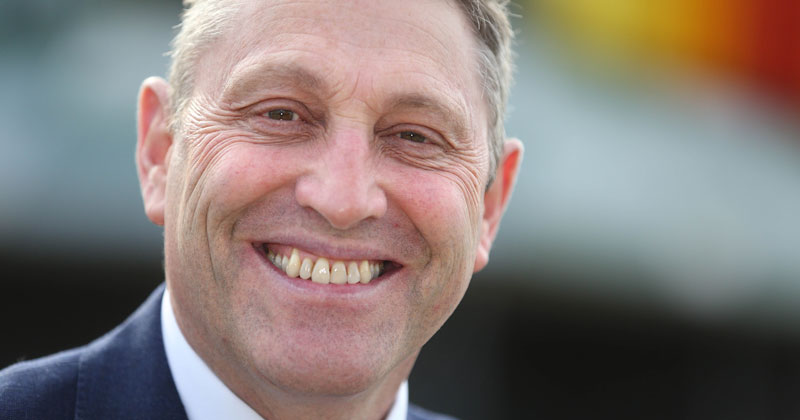 A change of team players – a new vice-principal – and Wing pressed on with his reforms, asking Ofsted to put him through the trials for a "good" outcome before February 2017.
"I was able to persuade the HMI, who I was working with at the primary school – of course, they never tell you if they're going to come in – but I said, "I would really appreciate it if we could have the inspection, because I think we're a good school'."
Wing was right. One line shows his trademark style had spread: "Leaders are relentless in improving teaching." A management information system that awards behaviour and praise points is seen by Wing at the end of each day. A star system is used for good performance and pupils who are "class reporters" give feedback to teachers. A "nurture group" brings struggling pupils from primary school up to speed in year 7 with poorer pupils making as good, and sometimes better, progress than the national average.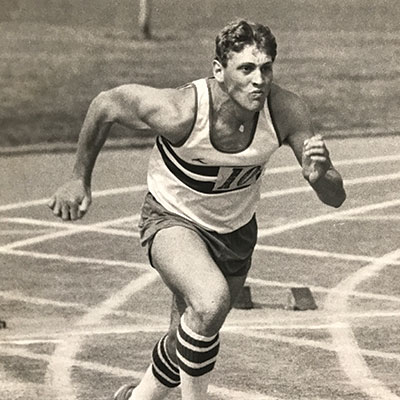 Wing took the criticism of behaviour seriously. In the past six years, there have been only two permanent exclusions, a huge reduction on the numbers before his arrival. He took a particular interest in Tom Bennett's recent behaviour review – he already has the inclusion unit and data Bennett recommended.
What will he prioritise in the new school that will open in September?
"Restorative justice," he replies immediately. Tackling behaviour by requiring pupils to sit and talk to each other when one has mistreated the other.
Yet, despite all these efforts, headteachers cannot be in constant control. The day after we talk, Wing holds a eulogy for a 14-year-old pupil who took his own life. The boy had never caused any concerns; he did not have a single behaviour point. Wing is too sad to talk long about it. Twenty counsellors were brought in, and the library given up to therapy for staff and pupils. The boy's suicide is the first thing the taxi driver tells me.
But Wing can take heart from Ofsted: "The principal leads the academy with an unwavering determination to ensure that all pupils, including those who are disadvantaged, achieve well." It may take longer until every local knows it – after all, Wing does not even tell his pupils that their headteacher is a former Olympian; they find out from Wikipedia. But running a school is a marathon, not a race, and this head looks set to bring the team over the finish line.
It's a personal thing
What's your favourite film?
Heat. With De Niro and Pacino. It's got a little bit of everything: a bit of action, a bit of depth of character. What's De Niro's phrase? "Don't let yourself get attached to anything you can't walk away from within 30 seconds", which is completely the opposite to me. I found that character intriguing.
What is your most treasured possession?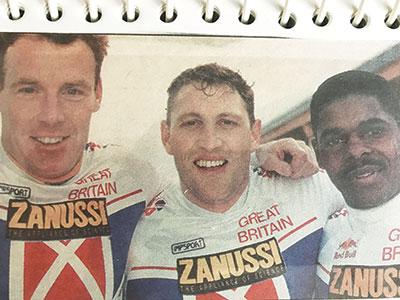 I bought a Tag Heuer watch when I went to the Olympics. I don't wear it anymore, but I wouldn't want to lose it because it symbolises a time when I was really successful in sport.
If you were stuck on an island with two songs, what would they be?
Jerusalem. Fiercely patriotic school song . . . gets to me every time. And I quite like stuff by The Smiths; This Charming Man and so on.
Who do you admire?
In sport, Allan Wells [the 100m Olympic champion in 1980]. He was a guy who squeezed every ounce out of himself.
What's the naughtiest thing you did as a child?
I climbed out of a window during a lesson. I was about 14 and probably did it just because I could.
Where is your favourite place?
I've got very happy memories of visits to New York, with my wife and then with the kids.