Facebook may get stick for perpetuating "fake news", but the social network also helps to keep the education innovator Andy Ratcliffe grounded in reality.
His day job as chief executive of Impetus-PEF may involve spending the money of millionaires, he does so with an acute awareness of what it means for education.
"At the most basic level, a lot of my mates at school . . . would have had such a different set of options, and different experience had they been in a different school or part of the country.
"When I applied for this job I showed them my class photo because a lot of people on it were smart, but didn't get the same chances, or they were expelled – a lot were expelled and we took a lot of people expelled from other schools. That's people just being shuffled around. And it's so wrong.
"I can't turn my back on that. They are my mates. With the world of Facebook I see their lives. Because I was lucky, and my mum was a careers adviser and gave me a lot of help, and because I did well at school, I have been able to do things and go to different countries. But those are luxuries when picking a job. For many of my friends it's more like 'Is there a job? Any job?'."
It's scary to see your spreadsheet become actual government policy
For a CEO of an organisation that last year offered more than £11 million to charitable organisations working with disadvantaged young people – including £100,000 and strategic support to the Dixons academy chain in Bradford – Ratcliffe is more raw than one might expect.
His Midlands accent is strong, words roll together, and he speaks with an openness unusual for someone whose background is in the civil service.
But it hits home. We meet after a parliamentary event hosted by Impetus-PEF on compulsory GCSE resits for pupils failing to achieve a C grade or above in English or maths at 16. Research commissioned by Ratcliffe found that while one in five resitters go on to achieve a pass grade over the next few years, one in five drops out of studying altogether, possibly because they must face resitting exams in subjects they loathe.
Ratcliffe wants action. At the event he highlights a series of recommendations that could help: more money to help the resitters, more variety in the qualifications on offer, more innovative teaching methods. And, in particular, he argues that GCSEs at 16 are a major problem. "Show me another country that has high-stakes exams at 16 and again at 18," he says, to a nodding audience.
Yet, Ratcliffe had his hands near, if not exactly on, the levers that could have made such change. In the late 2000s he worked with Gordon Brown at the Prime Minister's Strategy Unit on educational policy. Why didn't he help abolish GCSEs then, if it is such a good idea?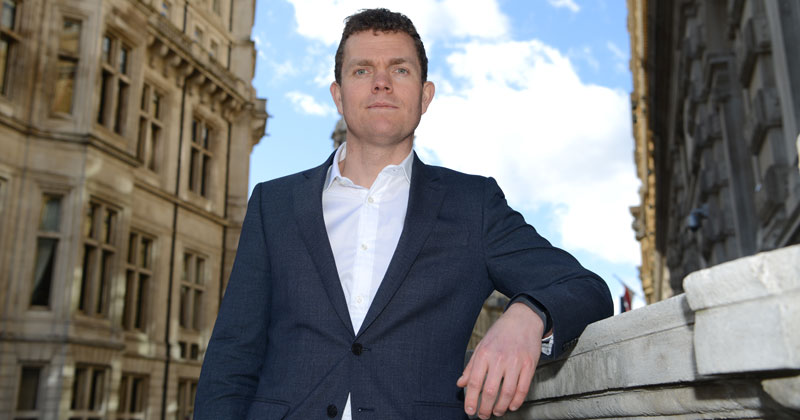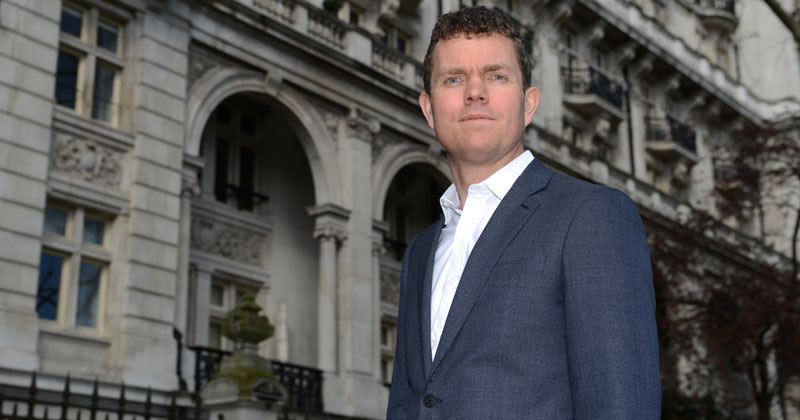 He looks pained. "It was a funny time. It was an amazing privilege to work on the most important issues. I worked on secondary reform, parental involvement – one of the big things we still haven't cracked – the social mobility strategy. But where we were in the political cycle meant the chances of getting it to happen were just not there. It was a weird mix of amazing experience, but a lot of frustration."
Life at least was "cool", he says.
"Like going through the door at No 10 – I would be lying if I didn't say that was pretty exciting."
For a boy educated at a failing comprehensive, his path to Downing Street is certainly not usual. After attending Ironbridge and Coalbrookdale primary in Telford, near to the Ironbridge itself ("it's a great free trip for schools"), he moved to Madeley Court School, now Madeley Academy, after it was converted by Labour in 2007 as one of its first academies.
The school struggled for years. As Ratcliffe started his GCSEs, the council sought to close it. But Ratcliffe, prompted by his teachers, defended it at a public meeting.
Going through the door at No 10 – I would be lying if I didn't say that was pretty exciting
"I did it because it was my school. I had never been to any other school. I didn't know much. It wouldn't even have affected me because I was in year 10 and they weren't going to close it that quick.
"I think now that I was wrong because it was later taken over – it became Madeley Academy – and it did that in partnership with Thomas Telford School [which is outstanding] and the results got tons better really quickly. Looking back, what they've done since is much better."
After school he attended a large sixth-form college, New College Telford, before going on to study philosophy, politics and economics at St Peter's College, Oxford. He found the jump to the elite university tough and, at one point, considered dropping out. Persuaded to stay on, he found playing on the university football team a helpful experience – "they were people with the same sort of background as me" – and eventually stayed an additional year to study for a masters.
But his experience of school hasn't left him. "I have never believed that the people sat next to me in my class were any less capable . . . even though they were being told they were by the system."
Working first as an academic, helping to design ways of measuring deprivation, he became disillusioned that no one in power was listening to what was wrong. So he joined No 10 hoping that would help, but found politics frustrating.
Empathising with the people involved in writing the expected white paper on expanding selective schools, he says that civil servants and advisers will be doing their best to ensure solutions are practical and will work. "You don't always get it right, but you do worry about it. It's very scary to see your spreadsheet or word document become an actual government policy. It's a big responsibility."
If you want to halve the achievement gap in GCSEs, all you need are six more pupils from disadvantaged backgrounds passing per school
In the end, he came to believe chasing power wasn't the way to get things done. Working in Africa on charitable projects, including in Rwanda where the government introduced free primary schooling, he came to the conclusion that people getting on and developing their own solutions was more productive.
Which led him to Impetus-PEF. The organisation formed in 2013 from two charities backed by private equity groups, such as KKR and Terra Firma, to offer money and pro-bono business support to charities aiding disadvantaged young people. It's the sort of arrangement that irks people worried about the influence of wealthy philanthropists in schools – the trustees' list reads like a "who's who" of powerful financial partners.
But Ratcliffe's down-to-earth nature and the organisations supported by the group – such as Catch 22, which works with excluded pupils, and Place2Be, which delivers mental health services in schools – makes it easy to see that this isn't a fun club for the well-to-do.
"I'm hard-edged about it," Ratcliffe says, "On the pure numbers, people think social mobility is a massive abstract problem. But if you want to halve the achievement gap in GCSEs, all you need are six more pupils from disadvantaged backgrounds passing per school. That's hard. Because it's always hard to get more kids to pass. But it doesn't seem to me to be impossible.
"Look at the organisations we work with. They are small, they are getting going, but you can see what a difference they can make in young people's lives. That's the same for great teachers and great schools. We've just got to get the environment right so the good people succeed."