Jonathan Simons has been the pantomime villain of education circles for the past five years.
As director of education at Policy Exchange, the think-tank started by Michael Gove, he often appeared on radio, television and conference panels to give a right-leaning view which – for many of education's numerous left-wingers – was a challenge.
Yet despite enduring boos, insults and – at one point – a death threat, he has remained calm. His reports have prompted changes in the government and, as a governor, he quietly helped Greenwich Free School turn around its fortunes and, as a founding member, to set up the rapidly growing Astrea Academy Trust (previously known as Reach4).
Plus if the 6ft 3in "always big" (his description) influencer strikes you as the sort of Tory that spent his entire privileged life not worrying what others think, you would be wrong. Not only did a difficult time at school propel him to call ChildLine as a teen, he's also not a Tory.
We meet at the Blue Boar, an opulent bar in the heart of Westminster that serves ironic fish finger sandwiches for a tenner. It's a stone's throw from the offices where Simons, 34, has served most of his career, including a stint at No 10 with Gordon Brown (told you he wasn't a proper Tory).
Despite enduring boos, insults and – at one point – a death threat, he has remained calm
Simons is well aware of how "establishment" the Westminster world, and his background, are. Born in Kent, educated at private prep school and then a grammar school, he is apologetic when he gets to the part about his inevitable application to study at Oxford. "I have no wonderful story about looking around at all the beautiful buildings and thinking how great it was. We were very, very well prepared."
Yet, Simons has never advocated for grammars. At Policy Exchange he actually published a detailed blog outlining all the ways grammars were not a good idea.
Perhaps that's because his memory of studying for the 11-plus is "really very depressing". Week in, week out, he sat at his parents' dressing table, completing question booklets, before doing the same all week at his "grammar crammar" private school "that advertised itself based on the pass rate".
He understands why. Getting into a grammar saved his parents around £150,000 on private school fees, adjusting for inflation. "And I have a sister, so that was about £300,000 before tax. After tax, that's half a million. That changes everything for a family. Where you can live, what jobs you do."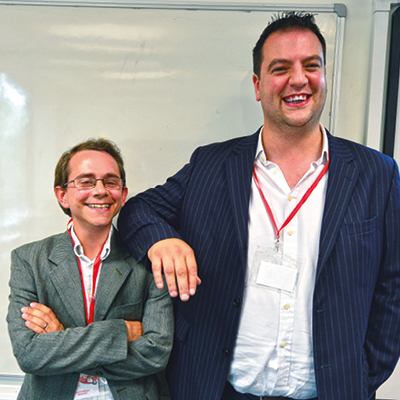 Before he could take his place at Judd Grammar in Tonbridge, however, his parents moved to Leicestershire, where he again went to private school. Returning to Kent, aged 13, his parents begged Judd to let him take a place as he stared year 9. They agreed, but this meant that his class had 31 children in it.
"That was really difficult. There were only 30 desks, 30 books, all the rest of it. It was horrible, because it's always horrible being the only kid joining a cohort at any time. In Leicestershire, I was at a junior school that only went up to age 13. We were childlike. State school was a massive culture shock."
He had not studied the national curriculum so struggled academically. Feeling isolated and unable to fit in he called ChildLine a couple of times over the year until his confidence improved.
Gradually he ditched trying to impress the bad kids – "I realised that just wasn't me" – and embraced his "inner nerd". In sixth form he took history, economics and politics A-level which he loved.
At this time he was very much a Conservative. He joined the party in 1994 for reasons he no longer remembers. "I was almost Ukip!" he says. "I queued to meet [right-wing journalist] Peter Hitchens. I went on 'save the pound' marches . . . I was your stereotypical young Conservative in every way."
But two events took the shimmer off his gilded privileges. First, he didn't get into Oxford. Second, he received a D for A-level history. He is philosophical about Oxford, but he knew the D grade was wrong. The paper was rushed back for a re-mark and was moved to a B, just one mark from an A. In the three days it took for the re-mark, he lost his place to study politics and history at Durham, but they extended an offer to study straight politics. He took it.
There was also a lot of money floating around and I was, what, 25? I was sometimes signing off hundreds of millions
At university he "gave up all the Ukip crap" and became more centrist, in part because he has "zero time" for the Conservative's stance on social welfare and the economy; in part because of his success as a competitive debater. At university, he made it to the world and European finals, which required him to be able to see things from all sides. "I'm now much more ambivalent about a lot of issues," he says.
The skill helped when he entered the civil service fast stream which took him through secondments to the education department ("which I loved") and eventually to working with Gordon Brown at No 10 on education policies throughout Ed Balls's time as secretary of state. Simons helped with the Children's Plan, SEAL programmes, Assessment for Learning, the personalisation agenda – the full gamut of New Labour school policies.
While he believes some of the policies were worthwhile, he is scathing about the process.
"The idea there were other ways of doing education were not remotely discussed. All the people coming in to advise had one answer. Gordon would say that a teacher should be a guide on the side, not a sage on the stage, and we would nod and say 'yes, that's right'.
"At that time, who met secretaries of state and their advisers? It was the trade union secretaries and a few headteachers. That was it. There were no other channels for speaking to people.
"There was also a lot of money floating around and I was, what, 25? I had been involved in education policy for a year. I was sometimes signing off on hundreds of millions of expenditure. That's nuts! Some things were a good idea, like extended schools, but that was a billion pounds, and there was very little oversight."
It is an alternative narrative to a view that Labour's time in office was a high point of education policymaking before the Coalition took over. But Simons, who stayed on in No 10 when the new group arrived, points out that Coalition austerity cut a lot of programmes from the Labour era which were making private consultants very wealthy. Indeed, Simons' next move, to outsourcing company Serco, was difficult for precisely this reason. The huge contracts of the Labour era were gone.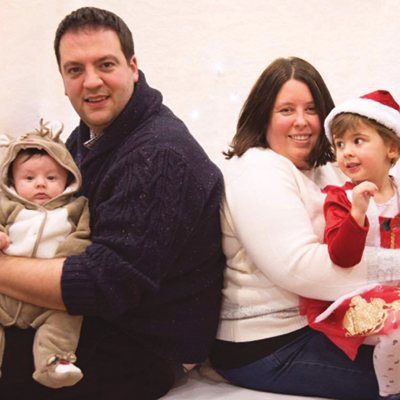 In 2013, he took the director job in Policy Exchange and began using his years advising on policy to start writing reports that suggested new ways of doing things – including making every primary an academy, reducing the time Ofsted spends in good schools and introducing performance-related pay. His provocative style, and success in getting policy changes, often caused an outpouring of venom, particularly from union leaders.
He has, however, since changed his mind on some of the issues, particularly performance-related pay, but due to "reasoned debate" not mud-slinging.
"I wouldn't write the performance-related pay document now," he says. "I wrote it to shock, and got a huge amount of pushback, most of which was pretty aggressive, but there were grains of truth in it. After a lot of years, I can say 'yeah that was right'."
He also talks for the first time about receiving an antisemitic death threat (his father is Jewish). It shook him, especially as he has two children, but he wouldn't let it stop him speaking up about matters that he felt important. "I'm not proud of this, but what keeps me going is intellectual ego. I won't back down once I've said something."
Hence, Simons took his new job at the Varkey Foundation – which had Bill Clinton as its honorary chair and which runs the annual $1 million Global Teacher Prize – because it's a "once-in-a-lifetime" chance to work in a global organisation that influences education policy in governments across the world, not just in England. He plans to help the foundation extend its reach in the way other such groups have managed.
But he is also clear on what he wants in future. "I want to work in a multi-academy trust," he says, "Not now, because I am not ready. I don't have the skills. I haven't yet run something with a multi-million budget. But that's what I want to do."
He grins, "By then it will finally be time for me to do a proper job."
It's a personal thing
What is your favourite book?
If it's fiction, The Remains of the Day by Kazuo Ishiguro. Non-fiction? The Political Brain by Drew Westen; ­it's shaped a lot of my thinking.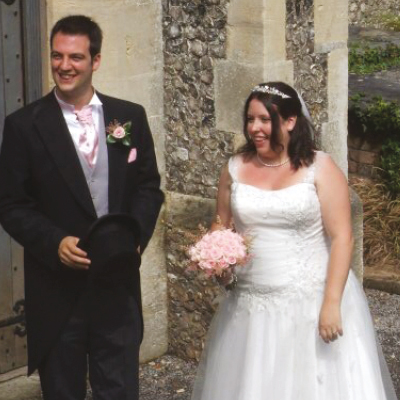 If you were invisible for the day, what would you do?
I would probably people-watch in places that you could never normally go to, like Buckingham Palace. That would be cool, because no one would talk to you. You could just watch.
Which animal would you most like to be?
A dog. That's a boring answer. But they're fairly lovable and mainstream. They are centrist. (Pause.) That's a terrible answer.
What was your most memorable party as a child?
I remember the first teenage house party that I went to and feeling like a fish out of water. I'm not old enough for this, I thought. It was horrible and I hated those parties, but I had to go to them.
Save
Save
Save
Save
Save