Meet the philosopher CEO determined to prove that academy trusts can – and should – come up with 100-year visionary plans for their schools
"I was driving to work with the radio on and they were talking about Disney's acquisition of the Star Wars franchise, for billions of pounds. And that just inspired me," says a beaming Mark Wilson, chief executive of Wellspring Academy Trust and local Leeds lad.
Since taking the helm at the trust just six years ago, he has expanded the trust from one school to an astonishing 25 primaries, secondaries, special educational needs and alternative provision schools. In that time, the trust has famously achieved a no-exclusions record.
In a sense, Wellspring has become the national go-to example for a trust that can deliver good Ofsted outcomes with a super inclusive approach – challenging the "tough discipline" approach favoured by ministers.
A giant media monolith is not quite what I imagined to be its inspiration for the future.
"Disney had paid this extraordinary amount of money and they'd set this acquisition within the notion of a 100-year plan," continues Wilson. "Disney was thinking in the long, long term, which means those billions were just a drop in the ocean to them."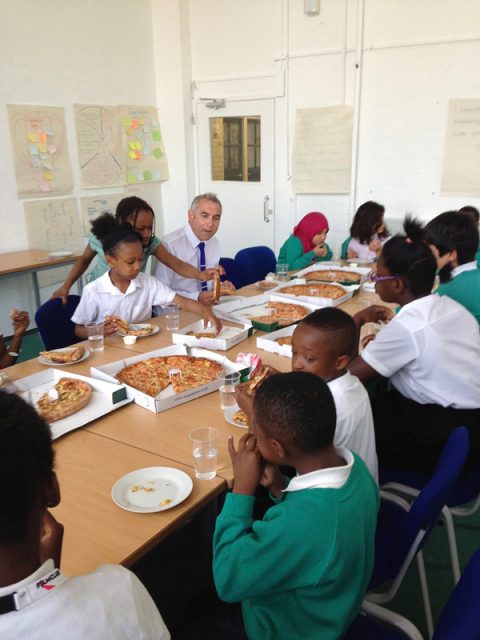 Inspired, Wilson and his principals are now coming up with not just a "vision 2025" but also, quite extraordinarily, a 100-year plan. A 100-year plan?, I hear myself say. Is such a thing possible? As with many questions directed at Wilson, he answers by the long road, weaving a narrative of principles and visions.
"I'm calling it 'cathedral thinking'. That's my attempt at a pithy slogan," he smiles. "I want it to reference the fact that great cathedrals take many generations to build, and were built to last."
He has climbed Cologne cathedral in Germany, which, in the 13th century, was the tallest building in the world and stands to this day. "The issue at the moment is that in Covid times, school leadership has become about managing moment by moment. Much of it is just responsive. My experience in school leadership is that schools get into trouble, in the main, when there's that absence of longer-term thinking."
Schools get into trouble when there's that absence of longer-term
It's a good point, and I imagine that perhaps Wilson (who once ran a primary school in Wakefield, where the use of technology was so innovative he was visited by international heads and even, astonishingly, Iceland's president) is imagining what skills and attributes his communities might need in a century's time. "Future-focused" school curriculums are gaining traction. But it turns out Wilson is citing cathedrals because he really is talking about buildings.
"I'm thinking about the trust in terms of two eras," he explains. "Era One was the trust's birth, growth, and who we are. We're about humanism, and relationships, and education, the place of second chances. That's been our story 25 times over now. So the organisation is set now in terms of its personality, principles and values."
The zero-exclusions record is an example of this: Wilson says it's not a "hard rule" but the trust's values mean it's very unlikely any head would choose to exclude.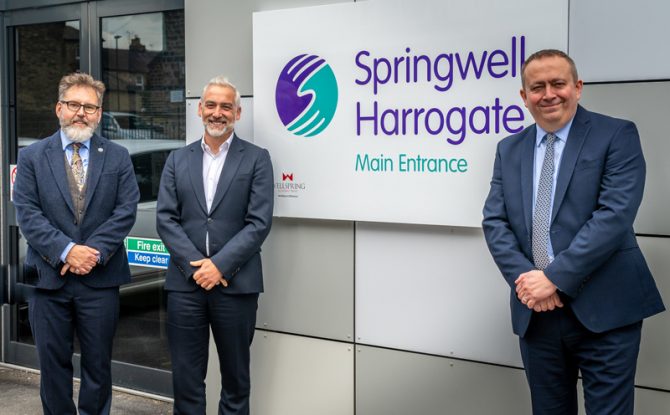 "Now I'm saying, we've entered Era Two. It's a distinctly new era." In this way, Wilson echoes many commentators for whom one silver lining of Covid-19 is the opportunity to set new directions. But he is not seeking to radically re-think the past six years – with the trust's 13 out of 14 Ofsted inspections returning a 'good' or better judgment (and three moving schools straight from special measures to 'good'), he is confident about the foundations. He tells me an interesting fact.
"Did you know that when we take on an academy, we sign a lease for over 100 years?" he says. "We are just leaseholders – the council is the freeholder, and at the end we theoretically hand the academy back. So my thinking is, the buck stops with us for at least that 100 years. The quality of the physical estate is us providing a stable platform for communities and their life chances."
It seems a simple point, but as Wilson explains his team's experiences, it makes increasing sense. He describes taking on schools with leaking roofs, awful smells from "putrefying rats", where none of the burglar or fire alarms had been tested and boilers not serviced for years. I particularly sympathise with his next statement.
"Actually, what the bogs smell like is important. It's an important measure as far as I'm concerned. And also, are school dinners decent? [He is speaking before this week's food parcels scandal, which showed the huge difference poorly prepared food makes to people's sense of dignity.] And are we investing in our buildings, and are they fit for purpose?"
What does this look like in practice? I press. "In 100 years we want all our buildings to be energy self-sufficient. They will be carbon positive, not just neutral. We will be making a contribution to the planet through our physical estate. Unless we do it, who will?"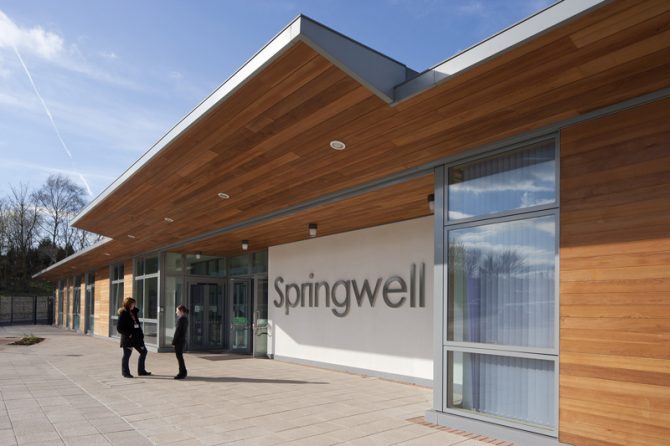 The whole ambition is laid out in the trust's new Vision 2025 strategy, which includes two 'spotlight' sections: "Environments we are proud of" and "Sustainability". The development plan for the first includes "delivering aesthetically appealing environments through intuitive design and inspirational use of colour", which is an ambition perhaps now quite absent from national conversations around school improvement, compared to New Labour's "Building Schools for the Future" years.
Wilson's point is that environments have a significant effect on those who work within them. Under his watch, the trust has spent £70 million on 30 new buildings or facilities, and has taken on eight new free schools. By 2025, the goal is for £100 million to have been spent on the environment and 12 new schools built.
When I ask him what he's proud of, he responds: "We've attracted millions of pounds worth of public funds to new schools in the north of England. I can say that is a source of great pride for us."
The regional press coverage reflects this: "Louth primary schools 'transformed' following academy sponsorship"; "'Amazing feeling as new alternative school is ready"; "Sevenhills Academy 'unrecognisable' after £500,000 refurbishment".
Just this September, one of its primary schools opened in a new £6 million building. But Wilson dreams even bigger. A 100-year plan is so exciting because "it allows you to be agnostic of cash".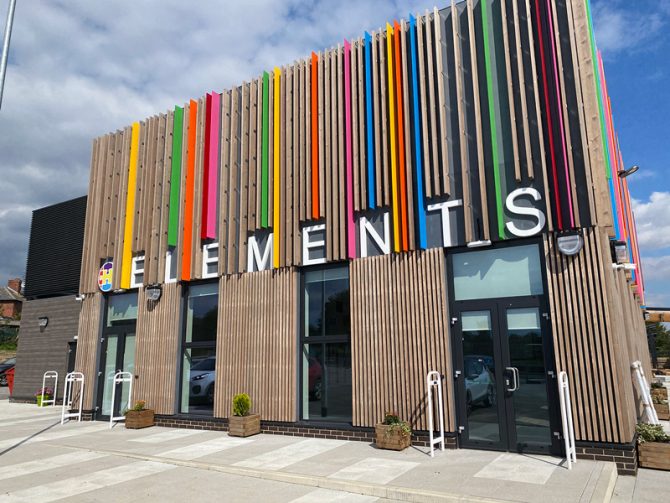 In a way, Wilson is a philosopher chief executive. He speaks in terms of great strategies, visions, principles and values, answering questions in a rather lovely, slow, measured way with plenty of context and drawing on multiple ideas before giving the final answer.
A 100-year plan is so exciting because it allows you to be agnostic of cash
Nowadays, some academy trusts' CEOs seem to be more focused on the finances and operations, as the sector lurches closer to the corporate world.
"What I've done is build a team of people cleverer than me. The COO is a genius. The finance director is a genius," says Wilson. Perhaps he demonstrates that for a whole academy trust to be truly values-driven – not just having the values painted on walls – the person at the top should be, above all else, a philosophical person.
But Wilson's philosophy has perhaps made an impact because it is grounded in experience, not lofty imaginings. His parents left school at 14. At his failing inner-city secondary school, with vast year groups of 330, he was one of only three students across three years to get into university.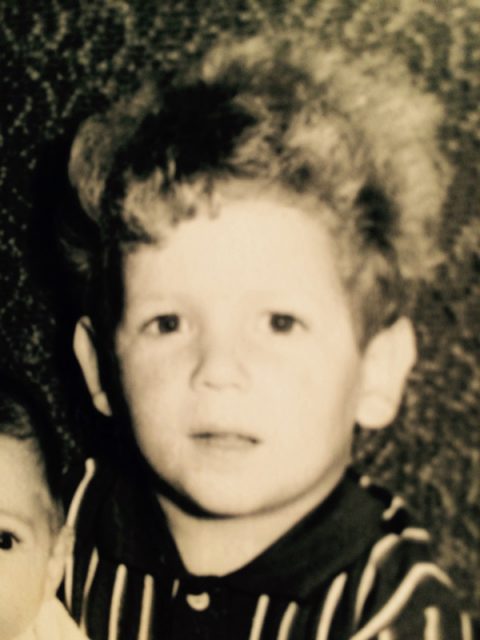 As a headteacher many years later, he met one of his former teachers, now a school improvement officer. He asked him why so few children had got to university from that institution. "He said, 'We did the best we could with the kids we had'." Wilson shakes his head. "That guy had taken that philosophy throughout his education career."
The trust's exact strategies for its 100-year plan are yet to become clear, but the ambitiousness of Wilson's approach is worth noting. After all, no one has ever tried to celebrate the glory of God in a block of offices – cathedrals were built for a reason. Why should places dedicated to huge personal growth, eye-opening education and deep relationships be very much different?