A high-profile academy trust has nearly doubled the amount it top-slices from its secondary schools' budgets to fund an ambitious curriculum overhaul.
Schools Week reported last year how the Inspiration Trust had appointed eight subject specialists – described as "some of the country's leading educational thinkers" – to develop its own "knowledge-led" curriculum. The trust also launched a specialist curriculum centre.
Newly-published accounts for the 2017-18 academic year show Inspiration, founded by academies minister Lord Agnew, has increased the amount it deducts from its schools' budgets to cover the curriculum expansion.
The trust top-sliced 9.94 per cent of its secondaries' income last year – up from just 5.25 per cent in 2016-17.
Inspiration's top-slice for its primary schools actually reduced to four per cent last year. But the total amount deducted from its 14 schools' budgets rose by more than £1.5 million to just over £3 million last year.
It means Inspiration now has one of the highest top-slices in the country. According to a report published last year, just two per cent of trusts top sliced more than 8.6 per cent, while the average top-slice was nearly five per cent.
Curriculum changes driven by principals' demands
The rise will concern academy critics, who regularly blast large expenditure on central costs – such as hefty senior staff salaries – by academy trusts.
But Inspiration said the curriculum plans were driven by principals, who have identified a need for high-quality curriculum support.
A spokesperson said that while the curriculum support falls into the central costs pot, in practice the team spends a lot of time working with teachers and pupils, delivering professional development and producing resources for teachers to use.
One of its schools, Thetford Academy, paid just over £600,000 in central costs last year, compared with nearly £325,000 in 2016-2017.
Academy trusts also generally top-slice a lower percentage than local authorities – which reportedly charged an average of between 8 and 12 per cent.
Schools' contribution to central costs 'reviewed annually'
In most trusts, funding goes directly to schools first, before the trust top-slices a percentage to fund its central operations.
However Inspiration uses a controversial funding method where the trust pools its schools' general annual grant (GAG) income first, before trusts bosses then allocate a budget to schools.
The trust's accounts state that trustees review the central services contribution annually to ensure it is appropriate. The rise last year allowed for "extensive curriculum development work, including recruitment of subject specialist leaders held centrally", the accounts read.
The disclosure comes after it was announced in November that Christine Counsell, Inspiration's director of education who headed up the curriculum changes, was to leave the post.
Agnew donates another £50k

Inspiration, which runs schools across Norfolk and Suffolk, posted an in-year surplus of £1.2 million last year. This was in part achieved by "efficiency savings generated by full implementation of integrated curriculum financial planning across all trust academies" – a savings tool Agnew has criticised more trusts for not using.
The new accounts also show Agnew – who resigned as a director of the trust in August – donated £20,000 to Inspiration.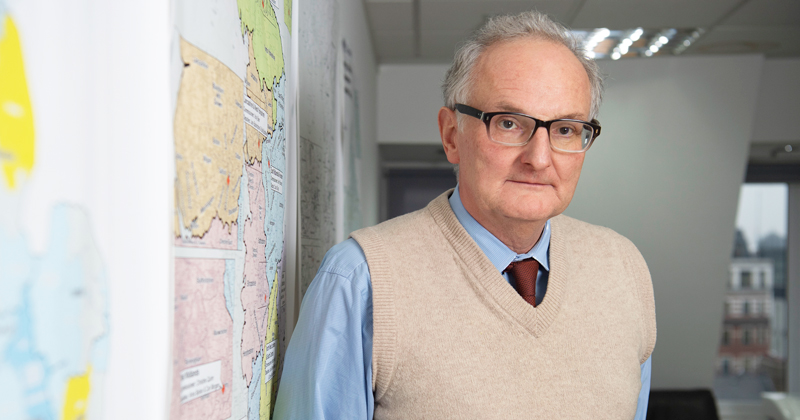 He donated another £30,000 via the Norfolk Community Foundation – which administers a fund set up Agnew.
Inspiration trustees have now donated nearly £400,000 to support its work in schools.
CEO's relative paid £3,400 for 'instructor contract'
The accounts also show that a relative of chief executive Dame Rachel de Souza, named as J de Souza, was paid £3,385 under a short-term fixed instructor contract with Inspiration.
The accounts state de Souza was not involved in the decision-making process regarding appointment, adding: "J de Souza was paid within the normal pay scale for the role and received no special treatment as a result of his relationship to a trustee."