The academies minister is frustrated that schools aren't listening to him.
In the 14 months since his appointment, Lord Agnew of Oulton has made it his personal mission to encourage schools to make more savings on their back-office functions, and attracted his fair share of ire from headteachers as a result.
And the venture capitalist-turned-academy trust founder-turned-minister for the school system was ridiculed again last week, when he told the Schools and Academies Show in Birmingham that he'd bet any headteacher a bottle of champagne that he could find more savings in their schools.
We live in a vigorous democracy, and people can be as rude to me as they like
His comments were labelled as "crass" and "wrong" by headteachers, but Agnew tells me he felt he needed to court controversy because his guidance on cost-saving was being ignored.
"It wasn't done off the cuff," he says. "I thought: 'I've got to stir up a bit of controversy here,' because no-one is listening. It wasn't a flippant remark. If schools genuinely need help in terms of how to look at their budgets, we have now created an infrastructure here that is in place to do that.
"We live in a vigorous democracy, and people can be as rude to me as they like. If I'm not being listened to, I have to up the amperage. That is my response to that criticism."
Although he agrees with education secretary Damian Hinds's view that "funding is tight and we're asking schools to do more", Agnew says he gets frustrated when schools don't listen.
"When I arrived, within a month of me arriving last year I wrote out to 1,300 trusts, give or take, and in the letter I said 'if our deals are no good, please tell me', because only with the feedback can we improve them. Do you know how many replies I got? None.
"That's what's so frustrating. If they said 'no, this is a really pointless deal, we can do it far better', then I'd be on it. I genuinely, absolutely, do not understand."
To Agnew, this lack of engagement is a sign that schools aren't taking the issue of cost-savings seriously, rather than a signal – as headteachers have warned – that there is simply nothing left to cut.
I ask him if he believes schools have enough money to function.
I'm not going to sit here blindly and say every school has got enough money, because there are pressures
"I think it depends," he says. "I'm not going to sit here blindly and say every school has got enough money, because there are pressures. I know there are pressures on high needs. I know there are pressures on small remote rural [schools], particularly primaries.
"There are pressures in the system. It's not that I'm not listening."
The minister is also bullish when challenged about alleged special treatment given to his own trust, Inspiration, since he became a minister.
In May, Schools Week revealed that Cobholm Primary Academy, one of the trust's schools, received a second, softened report from Ofsted after inspectors returned just four months after a damning inspection, prompting claims the school got a "rehearsal before the real deal".
And last week the Department for Education was accused again of giving special treatment to Inspiration after it emerged that the trust was not forced to share documents relating to important decisions made by its bosses, while another chain, Bright Tribe, was made to do so.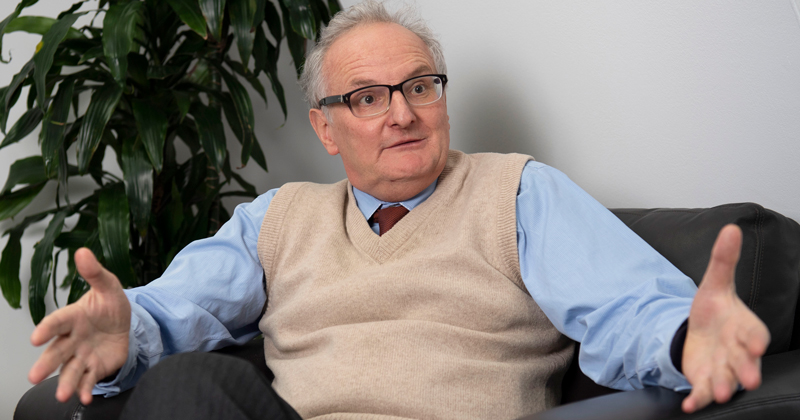 Agnew tells me he initially struck a deal to remain on the trust's board as long as he stood down as chair and avoided decisions about the trust or nearby organisations, but he subsequently decided to cut all ties to avoid further allegations.
"The deal I reached with the head of ethics at the Cabinet Office was that although I would remain on the board I would obviously step down as the chair, and any decision relating to Inspiration never went near me and indeed any decision [about] a multi-academy trust or single-academy trust based in Norfolk would never go anywhere near me.
"So I can unreservedly assure you there's been absolutely no favouritism at all. Indeed, I think they've been given a harder time, probably, because officials are so paranoid about the perception that there's some sweetheart deal going on. There really hasn't been."
Agnew has now resigned from the trust's board and is going through "quite a palaver" to stand down as a controlling member of the trust.
"I've been absolutely meticulous to step aside, because it just creates another load of pointless noise, frankly."