Publisher
Edward Owles, Jaime Taylor
Given the aspirational philosophy that underpins the South-London free school Reach Academy Feltham, it seems apt that when it decided to invite in a film crew, it wasn't to produce a TV series for Channel 4, but an art house documentary.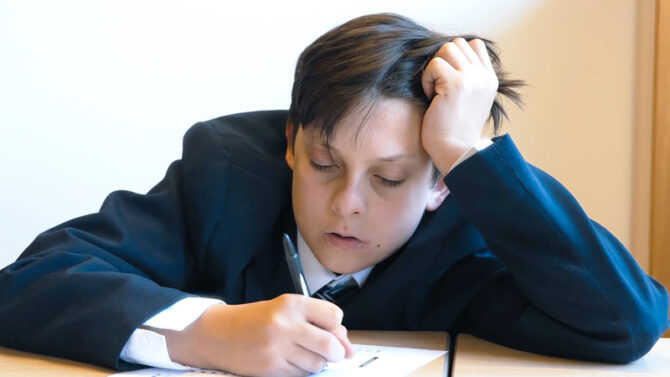 "We are all on the path to university", the new Year 7s are told in their inaugural assembly, and while this film might prove the statement not strictly true, it was the third best school in the country last year for improving progress of disadvantaged pupils.
The all-through school is a spin-off of King Solomon Academy – one of the UK's first "no excuses" schools, whose strict behaviour policy has drawn praise and criticism in equal measure.
The school's governors (bravely, it must be noted – inviting cameras of any kind into a school is always a risk) agreed to host a tiny film crew over a period of two years, to follow a class as it moves through years 7 and 8.
The filmmakers originally intended to focus on a handful of students in a class. It ended up being principally about one student, Harry, who entered the school with low attainment, and his English teacher, Sophie, who puts in hours of work to try and bring him up to speed.
What comes across most strongly in the opening scenes is that the school's "warm-strict" approach is heavily weighted towards the "warm" end of the spectrum.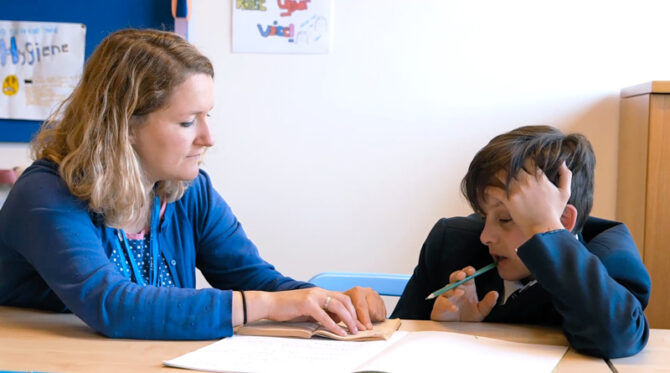 One example is a moving scene between a teacher and a girl who's in detention for being late for school. After she explains her complicated home life – where her mum works three nights a week and she's left looking after her autistic four-year-old brother – the teacher responds by offering her a meeting with the pupil support officer once a week. "I imagine it's hard for you to get the attention you deserve at home," she observes.
We see the familiar classroom management techniques popularised by Doug Lemov, including countdowns from five and tracking the teacher – as well as the regimented whole-class double-clap to congratulate good behaviour. At lunchtime, the children are trained to parrot, "everyone needs a plate, knife, cup, plate, water" until it's engrained in their memory.
There's also a healthy dose of the motivational quotes and speeches typical of schools inspired by the US-based Knowledge is Power Program.
The motto that turns out to be most pertinent as the film develops, however, is the one that is progressively called into question as the narrative unfolds: "We believe that every single child is capable of academic success".
In short, Harry makes progress, but not enough to integrate into the mainstream class, and he ends up transferring elsewhere (it's unclear exactly what kind of provision this is).
There's a sense in which the documentary functions as one large question mark, and doesn't attempt to delve into the school's decision-making. While this might make the film less appealing for an education audience, the filmmakers have made efforts to communicate with specialist observers – for example by adding subtitles stating that the school is spending twice its "allocated resources" for Harry (read EHCP).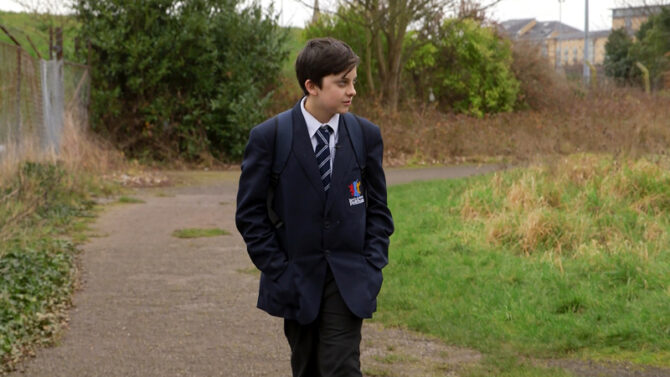 Also interesting (but not explicitly mentioned) is the fact that the one-on-one additional support Harry is seen receiving in class is provided by qualified teachers, not TAs.
In the absence of a narrative conclusion, the filmmakers have added written text that – despite its brutal simplicity – does a decent job of summarising the problem and proposing a solution. It cites the low attainment of white working class boys, explains that according to research early intervention is key, and informs the audience that Reach Feltham has established a community hub to try and redress these problems.
The film ends abruptly, and for a general audience, it may feel unresolved. For those in the education space, it will no doubt for a starting point for further discussion.