Summer 2018 may have seen the driest skies since 1976, but in the world of edu publishing we've had such a deluge of books that we haven't been able to keep up.
Here's a summer reading selection of books that Schools Week hasn't reviewed, but are definitely worth checking out.
For more recommendations, check out the reviews section of our website.
Book title: Closing the Vocabulary Gap
Author: Alex Quigley
Published by: Routledge, £16.99
Recommended for: Teachers at
any phase

Students need to know about 50,000 words to thrive in school and beyond, according to various sources – and the notorious "word gap" of children from disadvantaged backgrounds has long been noted.
Alex Quigley, director of Huntington Research School, has taken a stab at addressing the problem by sharing insights on how to best address word poverty in the classroom, with the aim of allowing all children access to an ambitious curriculum.
Reading and oracy must go hand in hand, Quigley says. His guide offers a mixture of research findings, case studies and practical suggestions for the classroom that can be used across different subjects and phases.
Book title: Uncharted Territories: Adventures in Learning
Authors: Hywel Roberts and
Debra Kidd
Published by: Independent Thinking Press, £16.99
Recommended for: Primary teachers

Uncharted Territories provides a springboard for teachers wanting to use creativity as a way to structure their lessons – with each chapter focusing on a different place such as a remote castle, a graveyard or a mysterious cave. Rather than providing knowledge organisers or schemes of work, the authors are keen to offer "inspirational forays into imagined contexts for learning".
They offer transferable ideas that can be adjusted to work with different age groups, as well as a variety of context-based tasks to enable teachers to explore how elements of (for example) literacy or numeracy can be incorporated.
Book title: Responsive Teaching: Cognitive Science and Formative Assessment in Practice
Author: Harry Fletcher-Wood
Published by: Routledge, £16.99
Recommended for: Teachers, heads of department, speech and language therapists

Too often teachers are told what to do and how to do it, but are given no rationale for why it might work or why it matters, says Harry Fletcher-Wood, who describes himself as a "history teacher, turned education researcher, turned associate dean at the Institute for Teaching".
Presenting the chapters as a series of six teaching "problems" – such as "How can we plan a unit when we want students to learn so much, and have so little time?" – this book explores key questions using research evidence and personal reflection, grounded in examples of classroom practice.
It includes checklists for applying each principle and advice tailored to teachers with specific responsibilities.
Book title: Wholesome Leadership: The Heart, Head, Hands & Health of School Leaders
Author: Tom Rees
Illustrator: Oliver Caviglioli
Published by: John Catt, £16.00
Recommended for: School leaders

Written from a primary perspective, Wholesome Leadership explores the complexities of leading a school authentically, tackling the challenges of building a strong school culture and staying true to your principles in the face of changing national policies.
It includes reflections on the author's personal experiences of being a parent, teacher and school leader and advocates a sustainable model of leadership.
It's a good dip-in, dip-out read for school leaders of varying experience and expertise, and offers opportunity for reflection across three leadership domains – self, school and system – and uses anecdotes and interviews as well as providing role models, protocols and practical tips.
Book title: Understanding How We Learn: A Visual Guide
Authors: Yana Weinstein, Megan Sumeracki
Illustrator: Oliver Caviglioli
Published by: Routledge, £19.99
Recommended for: Teachers, Heads of Department, SLT

Written by the co-founders of The Learning Scientists – a US-based project whose goal is to increase the use of effective study and teaching strategies that are backed by research – this book explores what constitutes good evidence for effective learning and teaching strategies, how to make evidence-based judgments instead of relying on intuition, and how to apply findings from cognitive psychology directly to the classroom.
It's full of real-life examples, case studies, FAQs and illustrations that help to explain complex concepts, and nerdy teachers will drool over chapter titles such as "Planning Learning: Spaced Practice and Interleaving" and "Reinforcement of Learning: Retrieval Practice".
Best of the Best series: Progress, Engagement, Feedback
Editors: Isabella Wallace and
Leah Kirkman
Published by: Crown House Publishing, £9.99
Recommended for: Teachers, Heads of Department, SLT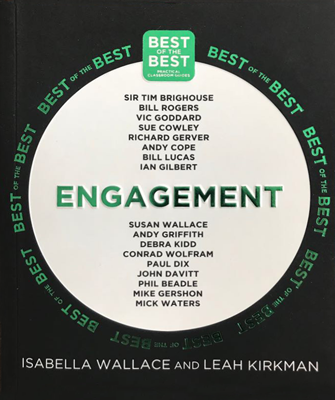 A series of tiny, square books that will pack easily into hand luggage (or a pocket!), these are a solid holiday option for anyone looking to catch up on some CPD in short, manageable bursts.
Each of the three books focuses on one theme – Progress, Engagement and Feedback – and asks a few dozen big names in education to distil their wisdom on the subject into a few hundred choice words.
The purpose of the series is to bring together "the most influential voices in education in a format that is concise, insightful and accessible for teachers". The downside is that the contributor lists are overly male-dominated.
Book title: Evolution of the Learning Brain: Or How You Got to Be So Smart…
Author: Paul Howard-Jones
Published by: Routledge, £14.99
Recommended for: Anyone who has a brain!

This book summarises current thinking around how our brains have evolved, from a professor of neuroscience and education at the University of Bristol.
Starting with Darwin and giving an engaging run-through of the history of evolutionary thinking, Howard-Jones explores questions such as: "How does learning transform us biologically?", "What learning processes do we share with bacteria, jellyfish and monkeys?" and "Is technology impacting on our evolution and what might the future hold for the learning brain?"
In sum, an entertaining journey from the beginnings of life, through development of language and learning to the modern classroom.
Book title: Live Well, Teach Well: A Practical Approach to Wellbeing that Works
Author: Abigail Mann
Published by: Bloomsbury, £16.99
Recommended for: Anyone working in schools

#Teacher5aday advocate Abigail Mann provides advice, activities and techniques that any primary or secondary teacher can use to support their own mindfulness, well-being and physical and mental health, as well as that of their colleagues.
Structured as 90 short "ideas", it's the kind of book you can pick up on a beach lounger and read a page at a time.
There are also tips on building constructive, fulfilling relationships with the community you are serving, on supporting pupil well-being (because a happy class means a happy teacher!) and on making well-being a focus at a whole-school level.