Ministers stand accused of prioritising "cuts to beer and prosecco over opportunities for young people" after they quietly shelved a £90 million arts premium for secondary schools.
A Schools Week investigation found the policy is one of four commitments made in the Conservatives' 2019 general election manifesto that have been scrapped or are currently unmet, over halfway through the current Parliament.
The manifesto pledged to "fund enriching activities for all pupils" through the new arts fund. Last year's spring budget confirmed plans to spend £90 million a year on the policy, an average of £25,000 per secondary school, from this September.
But the scheme did not launch, and no funding was allocated in last month's spending review. The Department for Education said this week that its priorities "inevitably had to focus on education recovery over the next three years".
Michele Gregson, the general secretary of the National Society for Education in Art and Design, accused the Treasury of opting to "prioritise cuts to beer and prosecco over opportunities for young people".
Chancellor Rishi Sunak scrapped a planned increase in alcohol duty at the spending review – costing the public purse £3 billion.
"That the government reneged on this commitment is more evidence of their desperate failure to understand at any level, the value of arts and culture," Gregson said.
Premium should have been 'important step'
Deborah Annetts, the chief executive of the Incorporated Society of Musicians, said the arts premium "should have been an important step in improving access to music education.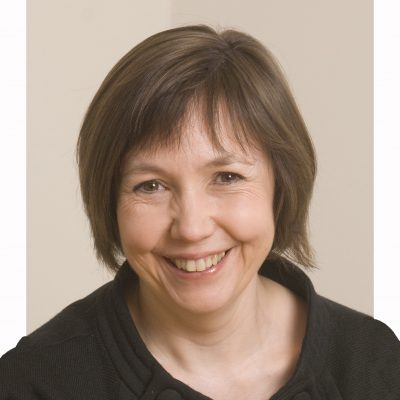 "Music has been disappearing from schools at a frightening rate, and this decision means more students will miss out on a popular and rewarding part of their education."
A government spokesperson said the department "continue[s] to invest around £115 million each year on a range of cultural programmes so that pupils of all backgrounds can benefit from the arts, including through our music hubs and the music and dance scheme".
Exact funding for these schemes for future years would be confirmed "in due course".
The arts premium isn't the only 2019 commitment to have fallen by the wayside.
Although pledges to increase core schools funding and create more school places have been met, other promises, such as a £1 billion wraparound childcare fund and PE improvement programmes, have not yet come to fruition.
The pledge to bring in a £30,000 starting salary by 2022-23 has also been delayed, and slow progress towards a hard national funding formula means ministers cannot guarantee all schools are receiving promised minimum per-pupil funding levels.
Are Conservatives meeting their 2019 manifesto commitments?
1. Back heads and teachers on discipline ✔
While a vague commitment, the government is consulting on changes to its behaviour guidance and progressed with the behaviour hubs programme.
2. Help teachers tackle homophobic bullying ✘
No specific initiatives yet announced. The anti-bullying grant fund, used by 2,000 schools to tackle LGBT bullying, was axed last year.
3. Create more good schools, expand AP and deliver more places for children with complex needs ✔
It's too early to say whether the schools opened since 2019 are "good", but the government has approved new AP and special free schools.
4. Build more free schools ✔
Again, a vague commitment, but free schools have been built since 2019, so theoretically this has been met. About 50 free schools opened this September and last September, compared to 61 in September 2019, 54 in 2018 and 39 in 2017.
5. 'Arts premium' for secondary schools ✘
The DfE confirmed this week it had prioritised other initiatives.
6. Invest in primary school PE teaching: ✔
Little detail: £12 million in 2020-21 and £30 million a year for three years. Around £11.7 million was allocated last year to open up sports facilities. Government confirmed the £30 million funding will do similar and also improve teaching.
7. £1 billion for wraparound childcare ✘
This included £250 million a year to get schools to provide more options to families and £250 million in capital funding. This was partially repurposed into the £220 million holiday activities and food programme. It is not known what happened to the remainder of the cash.
8. £7.1 billion increase in the schools budget ✔
This year's spending review also allocated more – meaning school funding will grow by an additional £4.7 billion by 2024-25.
9. Increase per-pupil funding to at least £5,000 in secondaries from 2020 and £4,000 in primaries from 2021: ✔ *
Schools theoretically get this cash. But academy trusts still have some leeway over how much each school gets, so there is no guarantee that every single school gets it. The rates are set to rise to £4,265 for primary schools and £5,525 for secondary schools next year.
10. £30,000 starting salaries for teachers ✘
The public sector pay freeze announced last year has pushed this back until 2023 at the earliest.