Guidance for schools on dealing with sexual harassment is to be reviewed again, Nick Gibb has said, after he came under heavy fire for a "lack of action" since the problem was raised by MPs a year ago.
The schools minister told a meeting of the Commons women and equalities committee this morning that interim advice concerning peer-on-peer abuse for schools would be published this term.
A report by the committee last year wanted schools to be forced to develop a specific approach to tackling sexual harassment and collect data on incidents, but the government refused to change the rules.
The report found that 29 per cent of year 12 and 13 girls had experienced "unwanted touching" in school.
Almost 60 per cent of girls aged 14 to 21 in 2014 had faced some sort of sexual harassment while at school or college.
Today, committee members blasted Gibb for failing to take significant action since the report was released.
Maria Miller, the Conservative chair of the committee, said she and her colleagues were "perplexed" about why the Department for Education wasn't displaying "more urgency" on sexual abuse of pupils by other pupils.
"The lack of protocol seems to be leaving some headteachers flummoxed," she said. In particular, she raised concerns that perpetrators are not prevented from entering the same classrooms as their victims under the current guidance.
Labour MP Jess Phillips said the separation of victims and perpetrators had underpinned sexual harassment legislation "for the last 30 years" and should be specifically outlined in guidance to schools.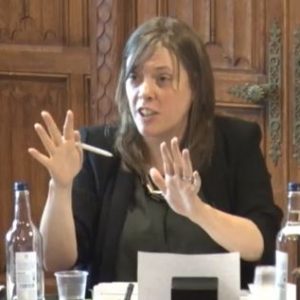 She also said the committee had seen a letter from the DfE to a solicitor about "our ability to protect girls sexually assaulted at school", which claimed new statutory guidance on the issue will come into force in September 2018.
"Do you think it's acceptable to the girls or the schools that two years will have passed for this guidance to come into force, when we called for immediate action?" she asked.
Gibb said the general election had contributed to the delay, and claimed the government's "Keeping children safe in education" guidance had already been updated with references to sexual harassment, and would be updated again in November.
Despite the update, the clearest reference to sexual abuse of pupils in the guidance relates to the need for governors to ensure child protection policy reflects the "different gender issues" that can be prevalent when dealing with peer on peer abuse.
These could include "girls being sexually touched/assaulted or boys being subject to initiation/hazing type violence".
Harassment is mentioned just once.
Meanwhile, the government's 'Preventing and tackling bullying' guidance only refers to sexual harassment where it lists three organisations schools can contact specifically about sexual abuse.
Phillips accused the government of simply "including the word sexual harassment" and giving schools a few charities to talk to.
Although Gibb argued that schools found to be failing on safeguarding would likely be placed into special measures, he was unable to say how many schools had been rated 'inadequate' specifically due to issues relating to sexual harassment.
He claimed moves to make relationships education compulsory for all schools showed the government's "commitment" to tackling the problem of sexual abuse in schools.
"I understand the education wheels move slowly, but we are talking about children being abused in schools on our watch," Miller told Gibb. "That just hasn't changed quickly enough from what we're hearing."